The most popular stories on BetaNews this past week: May 4 -- May 10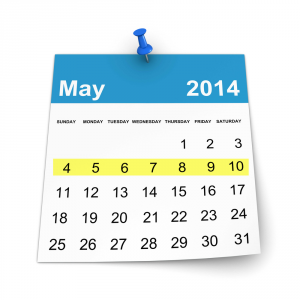 What's that? It's the end of the week already? How did that happen?! Things got off to a slightly slow start, but it ended up being another jam-packed seven days. Microsoft was criticized for continuing to patch Windows XP after support was supposed to have ended, but it does seem as though usage is starting to decline. Interestingly, it is Windows 7 that suffered from a higher malware infection rate according to Microsoft's Security Intelligence Report. Windows 8.x is still struggling to gain a large audience and Wayne looked at why this is the case -- maybe a smartwatch would be a smart move.
The effects of Heartbleed are still being felt, and ExtraHop Networks had some advice during a Q&A session. Symantec unveiled its security roadmap for Advanced Threat Protection, and Dropbox discovered a vulnerability that led to the company pulling access to hyperlinked files. Many big names came together to try to make passwords more exciting -- give it up for World Password Day!
It wasn't just security that was hitting the headlines this week, but also privacy. Yahoo announced that it will stop honoring Do Not Track requests while John McAfee launched Chadder, a secure messaging app for those willing to run their private chats through a service owned by the founder of McAfee. A new series of emails showed that Google was rather friendly with the NSA a couple of years ago.
Joe's love affair with Chromebooks continues, now taking in the Dell Chromebook 11 and there was more Chromebook action from Lenovo with the N20 and N20p which we'll be looking at in more depth as soon as we can. Joe also looked at the success of Chrome OS before keeping us abreast of everything that was happening at the Google-Intel event and then suggesting that things are not evolving fast enough.
Mihaita took a look at VLC for Windows Phone, there was rejoicing as Windows Phone users learned they would be gaining a file manager and figures showed that millennials are more reliant on their phones than ever. Showing that mobile operating systems need not be limited to mobile devices, AOC launched two Android-powered desktops. But on mobile phones it is  Android that remains the most popular, successfully staying ahead of Windows Phone and iOS. Brian showed us that it can still make financial sense to build your own computer rather than buying off the shelf, looking at the AMD AM1 platform.
Prize for weird idea of the week is awarded to Amazon for teaming up with Twitter to allow tweeters to add goods to their shopping cart through the social network -- the company also introduced Sunday deliveries in more US cities. Award for best use of technology to increase laziness levels goes to the D-Link Wifi Smart Plug. Netflix managed to cause confusion with its latest price change.
Enjoy your weekend, and if you're a gamer just think -- you could be playing a new version of Unreal Tournament soon! Hopefully it will be a little less controversial than Nintendo's Tomodachi Life.
Image Credit: vinz89/Shutterstock