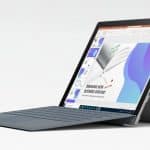 CES starts today, and as you might expect from a virtual event taking place in the middle of a pandemic, much of the new hardware being launched there is aimed at commercial and education users working from home.
Case in point is Microsoft's new Surface Pro 7+ for Business, which is an updated version of the company's Surface Pro 7 2-in-1 tablet PC with improved internals, better battery life, and optional 4G LTE Advanced for remote working.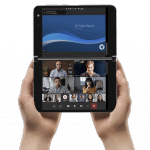 The Surface Duo is a pretty cool device on paper. If you aren't familiar, Microsoft essentially connected two Android smartphones using innovative hinges. Why did the company do this? Well, the goal was productivity -- having two apps running simultaneously on two displays would be great for business use (and entertainment).
Unfortunately, Surface Duo doesn't just exist on paper -- it is an actual product. And for the most part, it has been panned by critics. Its software is reportedly buggy and the hardware durability is questionable -- the damn thing develops cracks. Its bezels are large and unsightly, making it look very outdated. There are reports that the camera is horrible too.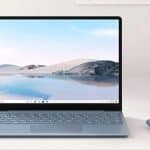 Thanks to the global pandemic, more and more people are working from home than ever before, and there's an increased demand for new laptops and tablets. However, with uncertainty surrounding job security not everyone wants to spend top dollar on a new computer.
Today, Microsoft expands its Surface family of devices with a new, much more affordable Surface Laptop Go but hopefully you won't want to use it to install many apps or hold many files.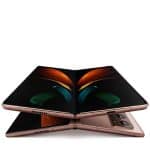 The launch of the original Galaxy Fold, Samsung's revolutionary folding smartphone, was nothing short of a disaster with the company being forced to postpone things after models sent out to reviewers were found to be "problematic" and in need of design improvements. Pre-orders in the US even had to be cancelled, which didn't go down at all well.
Samsung eventually fixed the problems and released the Fold, although problems remained. Today the South Korean tech giant announces a completely re-engineered successor, the Galaxy Z Fold2.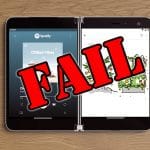 Microsoft is a wildly successful company, and when it comes to desktop computing, no one comes close to competing. Whether a computer is for home, education, or business, Windows is probably powering the experience. And yet, when it comes to mobile, Microsoft is a huge failure. The company got a head-start with Windows Mobile pre-dating the iPhone, but it squandered that lead with terrible products such as Kin, Windows Phone, and Windows 10 Mobile.
Microsoft finally admitted defeat by killing Windows 10 Mobile. Ultimately, the company embraced Android by bringing its own launcher to Google's Linux-based operating system. Today, Microsoft launches its first-ever Android device. Called Surface Duo, it copies the dual-screen concept pioneered by LG. Sadly, the smartphone appears to be a train wreck. Here are just five reasons why you should not buy it.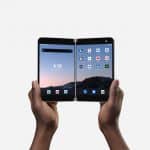 10 months ago, at its Surface event, alongside the Surface Laptop 3, the Surface Pro 7, and the Surface Pro X, Microsoft had a surprise for everyone with Surface Duo, a foldable Android-based phone with two screens.
Today, the company makes the device available for pre-order in the US, with in-store and online sales beginning September 10.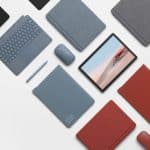 The Surface Go was always a very curious device. It is essentially a smaller Surface Pro with very deficient specifications. It was hard to know who it was really for. Power users certainly weren't interested since it was so woefully under-powered, and home consumers weren't clamoring for the terrible Windows 10 tablet experience. Who the heck wanted a netbook that couldn't even be used comfortably in a lap? A better and bigger laptop can be had for the same price. Ultimately, the Go was universally panned as a joke.
With all of that said, Microsoft has cut its losses and moved on, right? Of course not! This is Microsoft we are talking about. Instead, the company is releasing a sequel. Yes, the Surface Go 2 is officially on the way, and while the screen is a bit larger, it will once again have a terrible processor and no real target audience.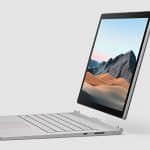 Earlier this week, Apple revealed its new 13-inch MacBook Pro with double the storage, improved performance, and the company's Magic Keyboard.
Following on from that announcement, Microsoft has takes the wraps off Surface Book 3, its most powerful laptop to date.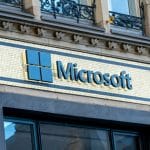 If you were hoping to get your hands on a Surface Neo or try out Windows 10X this year on a dual-screen device, you will be disappointed to hear that Microsoft has apparently delayed things until 2021.
While Microsoft has not made an official announcement to this effect, insiders say that not only will Microsoft not be releasing the highly anticipated Surface Neo before the end of 2020, the company will also not allow any other dual-screen devices running Windows 10X to ship.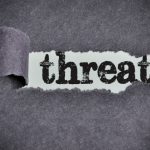 Increased availability of sophisticated attack toolkits, along with threats aimed at embedded technologies in connected vehicles, manufacturing and mobile devices, and those taking advantage of misconfigurations in cloud computing deployments are all causing concern for business.
The 2020 Annual Threat Report from BlackBerry Cylance says the search to find and exploit vulnerabilities has seen a shift in the industries most targeted, particularly towards the automotive sector.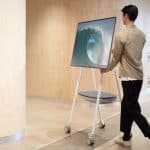 Microsoft has changed its mind about the future of the Surface Hub 2. The company had previously planned to release a processor upgrade in the form of the Surface Hub 2X compute cartridge, but this no longer appears to be the case.
A leaked webinar shows that Microsoft's plans to release a processor- and GPU-enhancing upgrade cartridge have been put on hold, with the company now planning to release a "major software update" for Surface Hub and Surface Hub 2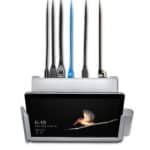 The Surface Go may not be the most powerful computer Microsoft makes, but it is definitely the least expensive. Despite its meager specifications, it can absolutely serve as a great tablet/laptop for home use, education, and business -- depending on needs, of course.
But can the Surface Go also be a desktop? Thanks to Kensington's all-new SD6000 Docking Station, the answer is an astounding yes! You see, not only is it a proper docking station, but it also props the computer up like a monitor. You can then connect up to two monitors, a mouse, a keyboard, external storage, hardwired internet, and more! In other words, the Surface Go really can be a proper desktop. In addition, Kensington is releasing new locks for Surface Go and Surface Pro that will keep it safe from thieves. They are quite cool, as they securely grip the Surface kickstand.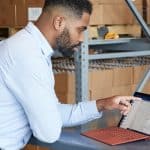 Tomorrow is the day that Windows 7 reaches end of life, and it seems that everyone has different advice about what to do. Take Microsoft, for instance. The company believes that the best course of action someone with a Windows 7 computer can take is to buy a new Surface device, rather than upgrade Windows 7 to Windows 10.
This is the advice Microsoft is giving to anyone visiting its Surface business pages, where it says that splashing some cash on a new Surface Pro 7, Surface Pro X, Surface Laptop 3, Surface Pro with LTE Advanced, Surface Book 2 or even a Surface Go is better option than upgrading an existing system from Windows 7 to Windows 10.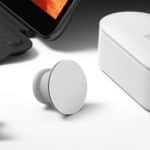 If you were hoping to get your hands (or ears) on a pair of Microsoft's Surface Earbuds for Christmas, you're going to have to wait a little longer.
Originally pencilled in to launch before the end of the year, Microsoft's $249, AirPod-baiting wireless earphones have been delayed. The worldwide launch is now destined for spring 2020 according to a tweet by Panos Panay.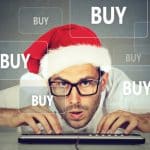 Ah, Black Friday -- the day after Thanksgiving where people run to the store to score great deals on various items. Technology enthusiasts in particular love this day, as you can save a lot of money on computers, tablets, smartphones, and more. Over the years, however, Black Friday has begun starting earlier and lasting longer -- it no longer lasts just a single day. Hell, you don't even need to leave the house anymore -- many retailers put the same deals online.
Case in point, starting today, Microsoft is launching some of its Black Friday deals -- an entire week in advance! This includes both online and physical Microsoft Store locations. Not all of sales start today, however -- the company is staggering the dates a bit. And yes, this sale includes many of the the products you love, such as Xbox, Surface, and other Windows 10 devices.