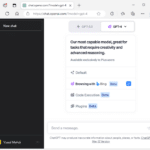 At its Build developer conference today, Microsoft's main focus was -- unsurprisingly -- on AI, with the introduction of Windows Copilot for Windows 11, and a new and improved Microsoft Store.
For many people, however, one of the more exciting announcements was the news that as a result of the company's partnership with OpenAI, Bing is being added to ChatGPT as the default search experience.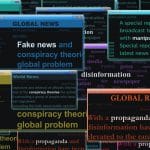 A new research paper from ShadowDragon examines how AI, such as ChatGPT, is being used to spread hate and misinformation via fake reviews and deepfakes.
Written by Nico Dekens, director of intelligence, collection innovation at ShadowDragon, the paper looks at how to identify AI-generated materials online that are intentionally spreading false information or worse.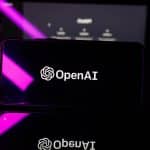 There are a huge number of fake ChatGPT apps out there -- particularly for Android handsets -- but now the company behind the artificial intelligence has released an official iOS app.
The app is not only free, it is also devoid of advertising. For most people, the app provides access to the GTP-3 powered AI, but anyone who subscribes to ChatGPT Plus gains access to the power of GPT-4.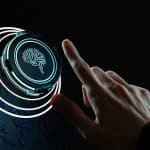 IT operations (ITOps) teams are finding it increasingly difficult to keep up with the complexity of their technology environments as they continue to grow. Today, the average large enterprise's tech stack comprises of no less than 187 different applications. As organizations have become more reliant on these applications to support customer experiences and keep revenue flowing, ITOps teams face growing pressure to keep them running smoothly. They need to respond instantly to possible security incidents or service outages before they impact the business, support internal users effectively, and -- where time permits -- support development teams in their efforts to deliver innovation projects. Given the sheer breadth of responsibilities ITOps teams face, it's no surprise that burnout has become commonplace.
To overcome these challenges and alleviate some of the pressure on ITOps teams, organizations are turning to artificial intelligence (AI) and automation. These capabilities can help by reducing manual workloads and increasing operational efficiency, which in turn boost job satisfaction and often leads to better customer experiences. Organizations have turned to many approaches and tools to drive this automation over the years, but in recent weeks it is ChatGPT, a sophisticated large language model, which has been capturing their attention. Cutting through all the hype, it's possible to identify clear, practical upsides for businesses that implement ChatGPT in their IT operations.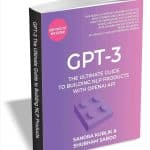 GPT-3, by Sandra Kublik and Shubham Saboo, provides a comprehensive guide on how to utilize the OpenAI API with ease. It explores imaginative methods of utilizing this tool for your specific needs and showcases successful businesses that have been established through its use.
The book is divided into two sections, with the first focusing on the fundamentals of the OpenAI API. The second part examines the dynamic and thriving environment that has arisen around GPT-3.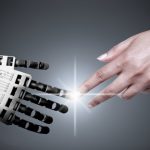 According to a new report, 61 percent of SMBs expect their AI usage to increase in the next year, and younger groups are more likely to incorporate AI into regular tasks.
The study from DigitalOcean also finds that while 70 percent have used ChatGPT in some capacity, it's still in the early testing stages and only nine percent of companies have policies in place concerning its usage. 62 percent of those using ChatGPT say they are just testing it out, with 23 percent integrating it into regular tasks.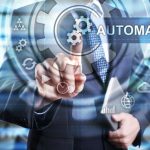 In today's complex cybersecurity landscape, keeping track of all the processes and workflows involved can be a difficult task.
Today sees Torq launch an enterprise-grade security 'hyperautomation' platform that is capable of automating the most complex security infrastructures. It also offers a GPT AI-based analytics capability for auto-analyzing cybersecurity incidents, making strategic responses, and informing immediate and long-term defensive measures.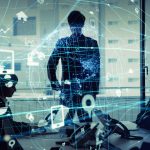 Enterprise browser specialist Talon Cyber Security has announced that it has integrated its secure enterprise browser with the Microsoft Azure OpenAI Service to provide enterprise-grade ChatGPT access to customers.
This allows organizations to maintain data protection, keeping data put into ChatGPT within their perimeter and preventing it from transferring to third-party services. When using ChatGPT in Azure OpenAI Service, the organization uses its own Azure resources, so sensitive data is not delivered to other locations, improving data security and reducing risk.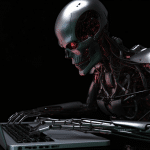 There's probably no one who hasn't heard of ChatGPT, an AI-powered chatbot that can generate human-like responses to text prompts. While it's not without its flaws, ChatGPT is scarily good at being a jack-of-all-trades: it can write software, a film script and everything in between. ChatGPT was built on top of GPT-3.5, OpenAI's large language model, which was the most advanced at the time of the chatbot's release last November.
Fast forward to March, and OpenAI unveiled GPT-4, an upgrade to GPT-3.5. The new language model is larger and more versatile than its predecessor. Although its capabilities have yet to be fully explored, it is already showing great promise. For example, GPT-4 can suggest new compounds, potentially aiding drug discovery, and create a working website from just a notebook sketch.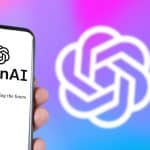 As the world goes crazy for AI, many are voicing concerns about the numerous artificial intelligence systems that are rapidly gathering fans. ChatGPT is one of the tools that has exploded in popularity, and now OpenAI, the company behind the system, has launched a bug bounty program to help track down flaws and problems.
The company is calling on "the global community of security researchers, ethical hackers, and technology enthusiasts" to unearth vulnerabilities, bugs and security flaws. With the OpenAI Bug Bounty Program, it is possible to earn anything from $200 to $20,000 for sharing discoveries, with the size of the payment being dependent on the severity of the problem found.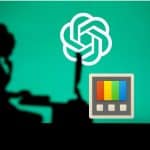 Having just added a registry editing tool to PowerToys, Microsoft is now working on the practically inevitable -- adding ChatGPT support to the utility collection.
This will not take the form of a dedicated new module, rather it will be a plugin. Specifically PowerToys' AI-driven ChatGPT functionality will come courtesy of a PowerToys Run plugin that is currently in development. It is a move that neatly integrates the power of ChatGPT into Windows 10 and Windows 11.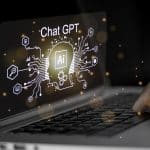 Now that the dust has settled on the hype around ChatGPT, it may be a good time to unpack the full implications of this technology. While it might help sleep-deprived college students ace term papers and give copywriters a creative boost, it has a potentially dark underbelly.
We talked to David Carvalho, CEO and co-founder of Naoris Protocol, to unpack some of the not so pretty aspects of emerging AI technology and its potential to wreak havoc for businesses globally.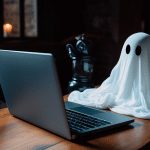 ChatGPT, OpenAI's flagship product, is a generative language model that is capable of generating natural language responses to a wide variety of prompts. Microsoft is bringing this AI functionality to many of its products, including Microsoft 365, but another company is already offering a powerful ChatGPT add-in for Microsoft Office.
We spoke to Ghostwriter's creator Patrick Husting about his product and plans for the future.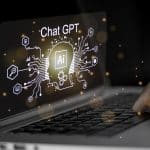 For the past few months, the tech -- and tech-adjacent -- world has been fascinated by ChatGPT. A generative artificial intelligence (AI) tool that has been open for public use since late 2022, it's designed to interact with humans to answer questions or develop content based on a prompt written in simple, conversational English rather than a complex data query.
ChatGPT has been used to write Valentine's Day poems, plan a Thanksgiving menu and write other humorous outputs. It also has quickly become a research hub, programming tutor and source for writing inspiration. Famously, a leading tech news site used ChatGPT to write some of its articles, to varying degrees of success.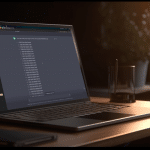 OpenAI's ChatGPT can be used for all sorts of things, from answering questions and translating text, to generating original content like stories, poetry and code.
Given the right prompts, it can even be tricked into producing valid license keys for software. YouTuber Enderman managed to overcome ChatGPT's initial reluctance to do this and got it to provide him with a selection of working keys for Windows 95.