The most popular stories on BetaNews this past week -- September 15-21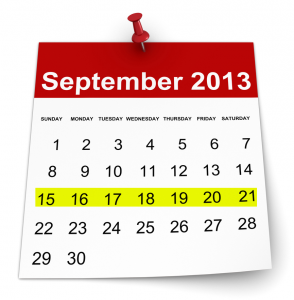 Apple stole the limelight from just about everyone else this week. The big news was, of course, the release of the iPhone 5c and iPhone 5s. Just about as soon as online orders opened up, delays in shipping started to lengthen; Joe was somewhat skeptical about the limited supplies.
Before the new hardware hit the stores, iOS 7 was released to mixed reviews -- I hated it, Wayne loved it. A couple of security holes were found in the operating system including one that allowed for Siri to be used to post messages and access phone details even on locked handsets. There was also a new iOS 7 inspired look for iCloud and the addition of a bookmark syncing option.
It hasn't all been about iOS -- Windows Phone users got a chance to download Angry Birds Star Wars 2 early. Research revealed that tablets are used mainly for fun and this is probably true for anyone looking to buy one of NVIDIA's newly announced tablets. Fans of custom ROMs for phones and tablets will be excited at the revelation that CyanogenMod has become a company in a bid to not only boost interest but also steer the project forward in a meaningful direction.
Microsoft pulled a series of anti-iPad ads which it admitted were off the mark and then busied itself with a redesigned logo for Bing and a new look for the search tool. The update was not made available to everyone immediately, and Mihaita tired of staggered roll outs. Bing's iOS app was also updated to add support for the latest version of the mobile operating system.
Elsewhere, Microsoft revealed Windows 8.1 pricing and also made Windows 8.1 Enterprise RTM available to Technet and MSDN subscribers. Internet Explorer 11 Release Preview for Windows 7 also came blinking into the sunlight.
The Motion Picture Association of America complained that Google doesn't do enough to stop piracy, and I expressed some views on the way piracy is perceived. Brian shared research that showed that searches for celebrity women can lead to malicious sites, while Microsoft said that users need to do more to protect themselves when online. This is entirely understandable when it has been found that a terrifying number of people use public wifi connections to carry out work-related tasks.
Apart from new phones from Apple, a few other pieces of hardware were scrutinized this week including new Panasonic headphones and the colossal Droid Maxx. Alan found that the Logitech T630 touch mouse took a little getting used to.
Not wanting to be left out of the headlines, Google bought Bump and also started to roll out a new look navigation menu. If you're not yet able to access it, there's a handy trick you can use to force it to appear. Whether through altruism or in an attempt to steal some of Apple's thunder, Google also made QuickOffice available free of charge to iOS and Android users.
Busy week! We all need a day off to recover...