The most popular stories on BetaNews this past week: March 30 -- April 5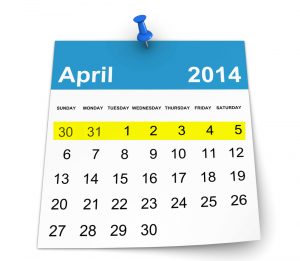 It's difficult to deny Microsoft at least some of the limelight this week as the Build developer conference generated some interesting news. Bringing Windows version numbers in line with each other, Windows Phone 8.1 was finally revealed, complete with a notification center and Siri-like Cortana. The highly anticipated Windows 8.1 Update (which you may have heard something about) was official unveiled and given a launch date of April 8. Wayne, for one, liked what he saw.
Microsoft came over all open source, making the Roslyn compiler as well as WinJS freely available. Brian was pleased with the tech giant's latest moves, proclaiming Microsoft is now back. Build also gave us a sneaky glimpse of an upcoming, but as yet unnamed, version of Windows that features the return of the Start menu -- all of this chopping and changing is getting confusing. Maybe next on the list of things to do with Windows will be getting rid of those apps and features that should have been killed some time ago.
While Build may have been the big event of the week, it was also the exciting named World Backup Day which has the aim of encouraging computer users to safeguard their files. If you have considered using Dropbox as an online backup medium, you may have been concerned to learn that the company was issuing DMCA notices to users about files they had stored privately. But Dropbox was quick to respond, explaining that an automated system tracked down duplicate files on the network, and assuring users that their documents were not being looked at.
Another big date this week was April Fools' day. Traditionally the day on which all sorts of practical jokes are played, Brian was far from impressed by one of Google's offerings -- and then a couple of days later, much the same feature was unveiled as being genuine. Suggestions that the US government could save a fortune by changing the font used on printouts were not a joke, but some people did question the amount of money that could saved.
If a recent report is correct, more than half of people surveyed said they felt that the web was an unsafe place to voice opinions -- I'd better watch out, in that case! The deadline approacheth for the end of support for XP, and while many people are resolving to stick with their preferred operating system, it seems that those who are moving away from the aging software are migrating to Windows 7 rather than Windows 8. Little wonder, then, that Windows 8.x is faring so badly.
In security news, Internet Explorer was found to be the web browser that offers the best protection against social engineering attacks, but this will be of little consolation to victims of ransomware which is becoming increasingly common. Neither is it much help for owners of routers that are vulnerable to attack.
The mobile market is one that is dominated by a handful of names, but in Europe it is Motorola that is starting to gain ground. In an interesting twist, BlackBerry announced that it was no longer in love with T-Mobile and that its handset would no longer be available through the mobile operator. Turkey continued its attack on freedom of access to the internet by intercepting Google's Public DNS. Whether it was a matter of freedom of speed, gay rights, the vocal majority winning, or someone just looking to save face, after the furore surrounding Brendan Eich, the CEO of Mozilla, stepped down from his position at the top.
There were also a couple of birthdays this week. Microsoft was founded an astonishing 39 years ago, and Google celebrated the tenth anniversary of Gmail... and... that's your lot! Time to relax with a nice glass of something strong.
Oh... one last thing. If you have a Nest Protect smoke alarm, you might want to invest in an alternative. Safety concerns have led to the device being taken off sale and a key feature has been remotely disabled. Maybe a double is in order...
Join us for more of the same over the next seven days.
Image Credit: vinz89/Shutterstock