The most popular stories on BetaNews this past week: May 11 -- May 17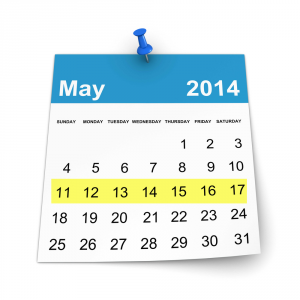 The past week was one dominated by privacy and security related stories. A court ruling in Oracle's favor means that the company is able to claim copyright protection for APIs subsequently used by Google in Android. The long term effects of the ruling are yet to be understood, but they could certainly be far-reaching. Privacy hit the headlines again as SanDisk works on a self-encrypting SSD, and Google was told that users can request that information about them be removed from search results -- of course it didn't take long for the requests to start rolling in.
New research shows that there has been an increase in online suspicion, indicated by a huge increase in the levels of encryption used. The UK government approved the use of Samsung KNOX devices which could help to allay fears about BYOD. Google announced GAME -- Google Apps Message Encryption -- to provide end-to-end encryption for email outside of the Gmail ecosystem.
LG unveiled the latest additions to the G Pad range and ARCHOS announced the Android-powered laptop, the ArcBook. Catering for both ends of the marker, Motorola took the wraps off the low(er)-end Moto E as well as the 4G enabled Moto G and we had a hands-on with the cheaper device. If you're in the market for a new handset, new research shows that -- perhaps unsurprisingly -- battery life is a key factor in deciding which to go for -- Joe suggests that price is also a very important factor. For a glimpse of what might be to come in the handset market, look no further than LG's G3 teaser. The first Windows Phone 8.1 devices went on sale, and HTC unveiled the HTC One Mini 2. It wasn't just phones that were launched this week, Samsung also announced the learning-friendly Samsung Galaxy Tab 4 Education.
Gmail started testing a new interface, added public transport support to Maps in the UK, and Twitter introduced a mute feature to enable users to silence tweets from people they don't want to hear from. Firefox users could see the appearance of extra ads in their browser if plans to introduce sponsored landing pages come to fruition), and there are also plans to add DRM support to the browser. In the meantime, AdBlock Plus users have to contend with the fact that the add-on hugely increases memory usage. For web users for whom aesthetics are important, D-Link's new colorful router might be of interest.
Microsoft changed its mind again and pledges to give Windows 8.1 users another month to install Update, and the company was also celebrating the fact that Office for iPad has been downloaded an impressive 27 million times in just a month and a half. The company also created a cross-platform app that runs not only on Windows, but also on, of all things, Firefox OS. Gamers have a new Xbox One bundle to consider as Microsoft launched the Kinect-free version of the console.
That's another week ticked off. Time for a couple of slightly slower days before things kick off again.
Image Credit: vinz89/Shutterstock