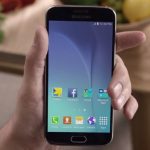 Rooting is still a controversial topic among Android enthusiasts. Bring it up and be prepared to hear countless arguments for and against it. I don't fully support either side; I admit to having conflicting thoughts about it. On one hand, root opens up a world of possibilities, but, on the other hand, it's not often that one needs to take advantage of the cool things it enables.
However, we can all agree that what's most important is having the option to choose. And if you plan on getting a Samsung Galaxy S6 or Galaxy S6 Edge on launch day, then you should know that rooting its Android distribution will be possible right from the start.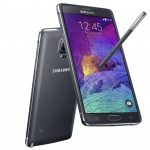 Galaxy Note 4 is not yet available in most markets across the globe, as Samsung has opted for a staggered launch. However, despite the limited market availability, a well-known Android modding enthusiast has already achieved root access for the phablet.
Chainfire, the developer behind dedicated modding tools like SuperSU, has announced on his Google+ page that a number of Galaxy Note 4 models, based on Samsung's own Exynos chip as well as Qualcomm's Snapdragon 805 processor, are now supported by CF-Auto-Root. The software has been designed to automatically enable root access on Android devices.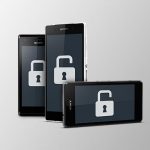 Unlocking the bootloader is not a task most Android users may want or need to undertake, as it comes with its fair share of risks, but it is paramount for those who want to install a different distribution, load a faster kernel, use a third-party recovery and so on. I personally prefer to turn off all the nannies on every Android device I own, as it makes way for quick modifications.
While not all manufacturers allow users to unlock the bootloader on their devices, there are a couple of vendors which believe this should be possible, and straightforward. Among them is Sony, known for its modder-friendly attitude, which has just improved its dedicated online tool for Xperia smartphones and tablets. And here is how easy it is to use.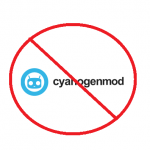 When it comes to the Android custom ROM community, CyanogenMod is considered by many to be the holy grail. If your smartphone or tablet receives official support for the ROM, you can be assured of regular updates. However, for many, the stock Android experience has now matured to a point where custom ROMs are no longer needed.
Despite this (or maybe because of this), CyanogenMod decided to monetize its ROM and form a company. To easier facilitate the process of installing it, the company released a helper app on the Play Store. Yesterday, the app was pulled from the store -- and that's a good thing.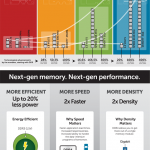 I recently upgraded my already fast PC, adding a large Kingston SSD, Intel Core i7 Processor, and new motherboard, and additionally boosted the amount of DDR3 RAM to 16GB. Unfortunately, my new super-speedy system could be out of date as soon as next month -- well the memory and motherboard elements of it at least.
Memory specialist Crucial has DDR4 listed on its website, along with a nifty infographic (embedded below) to tell you more about the next generation memory. According the information on the site, the faster RAM is coming out late in 2013, which means -- as we're running out of months -- it should be available some time in December.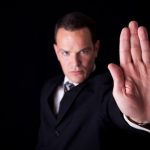 Android is well known for its seemingly never-ending customization options and its permissive rooting credentials (well, among other things). Distributions that cannot be modified to enable elevated permissions are quite rare, as enthusiasts seek to have virtually every possible feature available at their disposal. But should you pursue that path? Does root provide what you need, or what you think you need?
There are a couple of good reasons why you probably should root Android. I've explained them in a past article. But, on the other hand, root is not for everyone, as the risks can far outweigh the benefits and you are likely to regret your decision once things get messy (and they can get messy). So here is why you should not do it.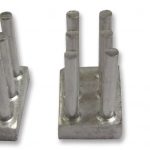 I've personally never had any great problems with my Raspberry Pi overheating, but then I work in a cool office and rarely push the uncased credit card-sized device to its limits.
If you do have problems with the ARM GNU/Linux computer getting a little too warm, the good news is you can now buy a heatsink for it.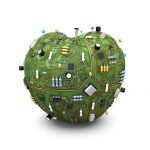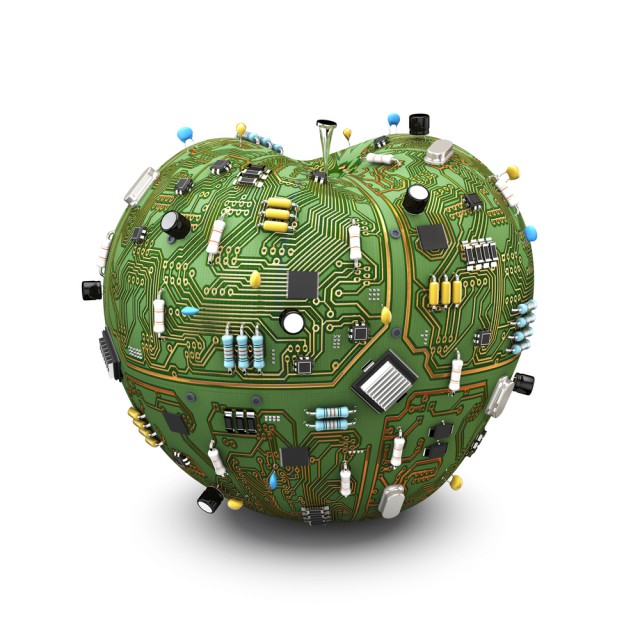 I've never owned a Mac before, but I've secretly wanted one since the release of OS X. The first time I tried the operating system was at CompUSA where I was a salesman. I regularly sold iMacs, iBooks, PowerBooks, Mac Minis and eMacs. The people that came to the Apple section of the store always seemed very odd -- they dressed weird and were loyal to Macintosh as if it were a religion. However, as odd as the people were, they were also very computer literate -- the same could not be said for the average eMachines or Compaq buyer.
Sadly, like many people, Apple hardware has always been too expensive for me -- I live meagerly. And so, I had to settle for Windows. There was nothing bad about Windows per se, but it lacked the cool-factor that the Apple computers had. Plus, I like to build computers and upgrade them. Something like a Mac Mini was affordable but not upgradeable -- a major turnoff.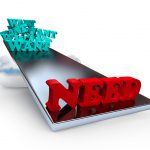 Playing with root-friendly apps was one of my favorite activities whilst being an Android user. There was something that I can't quite put my finger on -- be it the empowering feeling that I got or the endless possibilities that were available at my disposal -- that attracted me towards having elevated privileges on the green droid operating system.
I would run my Android smartphone with an overclocked processor (and, even GPU) -- which I enjoyed, as it made everything faster -- but, through root, also gained access to some other features, such as the ability to change color profiles, access system-level files and create and restore backups. These are all things that one can't do when running an untouched version of Android. Undeniably, as you can see, rooting has its perks.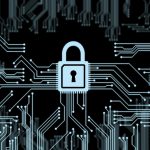 Former NSA contractor Edward Snowden triggered one of the largest privacy-related scandals, after he revealed information about a secret phone tracking program which targets more than 100 million Verizon customers. The implications are immense, and combined with subsequent leaks, have triggered a shift in privacy and data security approaches.
Following "recent events", CyanogenMod developer Koushik Dutta announced on Google+ that the popular custom Android distribution will receive an iMessage-like encryption feature that will allow users to securely send and receive texts between devices that run CyanogenMod.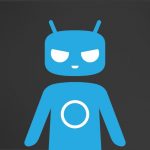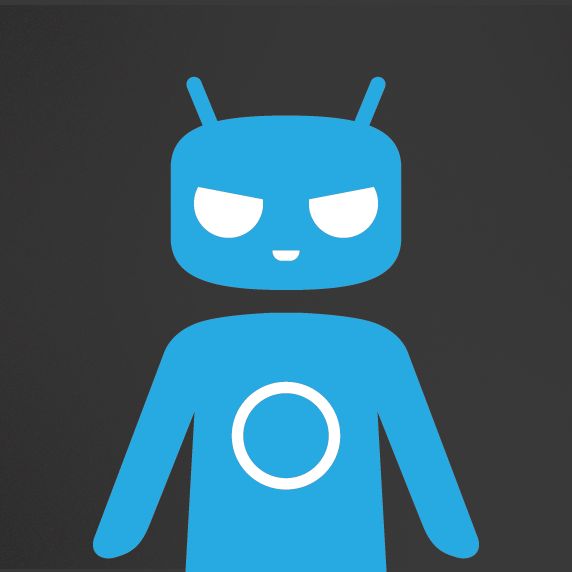 Modders rejoice! CyanogenMod 10.1 is now available as a final release, nearly two months after the popular custom green droid distribution reached release candidate status. The latest iteration, which is based on Android 4.2.2 Jelly Bean, carries over existing features from previous (monthly and nightly) builds.
"The list of devices will be in line with the devices that have received release candidates to-date", says the team of developers behind the project. CyanogenMod 10.1 builds are available for a significant number of smartphones and tablets, including the Google Galaxy Nexus (in all of its trims), Nexus 7, ASUS Transformer Pad Infinity and Samsung Galaxy S III (US and international variants) among others.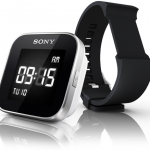 Just as with smartphones and tablets, manufacturers look towards developers and enthusiasts to help speed up the adoption of smartwatches. The attractive hardware only gets a wearable so far but companion apps and dedicated software can really open up its appeal towards a larger audience.
But Sony wants to take things one step further. On Thursday, the Japanese maker launched a new project called Open SmartWatch which is designed to "inspire and make it possible" for "advanced developers" to create and run third-party firmware for its SmartWatch. The company takes a similar approach as with the AOSP project for the Xperia Z, by providing the necessary technical information, instructions and software.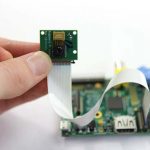 Raspberry Pi, the popular credit card-sized ARM GNU/Linux computer, now has a camera add-on. A year in the making, the camera board consists of a small lens on a chip around the size of a postage stamp, attached to a flex cable.
Connecting the module is just a matter of opening the camera port on the Raspberry Pi (it's situated between the Ethernet and HDMI ports) and inserting the flex. The process is a little fiddly, but easy enough.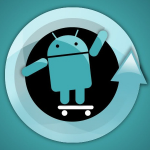 After many nightlies and a couple of stable monthly builds, the team of developers behind CyanogenMod, one of the most popular custom green droid distributions, announced the first release candidate for CyanogenMod 10.1. The latest stable build is based on Android 4.2 and arrives just under six months after Google rolled out the second Jelly Bean iteration.
"The 10.1 branch is quickly approaching the point where a 'final' build is due", says the team of developers responsible for the project. "This will be one of (if not the last) milestone releases before a 10.1.0 is pushed out. These builds will appear as they complete the build process".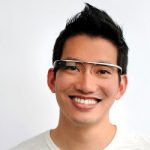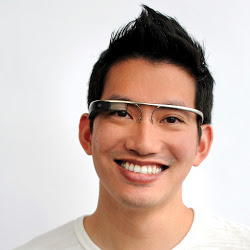 Unlike many other Android devices, Google's Nexus smartphones and tablets do little to spoil the fun for avid modders. The bootloaders are unlockable and root is just a few steps away. It's no wonder then that the Nexus threads on forums are crawling with custom kernels and green droid distributions and all sorts of apps meant to provide even more functionality than what Google throws in out-of-the-box.
As a result, the fact that Google Glass comes with modder-friendly software shouldn't come as a surprise to any Android enthusiast. The idea is fairly simple -- get developers involved in the process of improving the pair of smart glasses. Why? If Android 4.2 is of any indication, the software giant can take some good custom bits and add them into what will be the next Android iteration available for Google Glass.