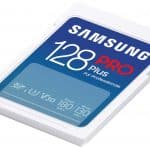 Today, Samsung has released refreshed memory cards designed for professionals. The faster PRO Plus microSD and SD cards now offer read speeds up to 180MB/s and write speeds up to 130MB/s. These cards offer the ability to capture 4K ultra-high definition (UHD) and Full HD (FHD) videos and photos, making them an ideal choice for content creators and other professionals, such as photographers and videographers.
The new microSD cards are currently available in capacities up to 512GB, while the full-size SD cards are being offered at a maximum capacity of 256GB. The Samsung PRO Plus memory cards also support a video speed class rating of V30, enabling professionals to quickly move large video files while editing.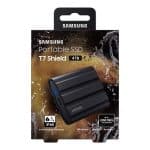 Last year, Samsung released the T7 Shield -- a fast and durable USB-C SSD. At the time, the portable drive was offered in three colors (beige, black, and blue) plus two capacities (1TB and 2TB).
Today, Samsung adds a new 4TB capacity option to the T7 Shield lineup. Yes, you can now get the drive with double the storage of the previous top capacity. Unfortunately, this 4TB variant is only available in black -- fans of beige and blue are out of luck with this capacity.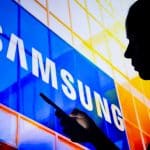 Samsung has revealed limited details of a security incident that took place earlier in the year, exposing the personal data of customers in the US.
The technology giant says that the data breach took place back in July when "an unauthorized third party acquired information from some of Samsung's US systems". No details about who may have been responsible have been released, and Samsung has issued a warning for customers to exercise caution.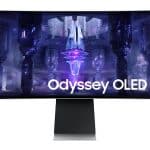 PC gamers know how great a curved monitor can be. These displays create a superior gaming experience, allowing the game-player to be immersed in the gameplay. Not to mention, a curved monitor appears very attractive when sitting on a desk -- it simply looks cool.
Today, Samsung unveils one of the most beautiful curved displays ever. Called "Odyssey OLED G8," this 34-inch OLED monitor features a 3,440 x 1,440 QHD resolution, 21:9 aspect ratio, 175Hz refresh, 0.1ms response, and AMD FreeSync Premium compatibility. And yes, there is RGB lighting on the rear, because... gaming!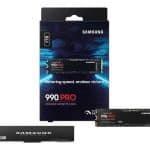 Are all NVMe M.2 solid state drives the same from a performance perspective? Technically, no, but nowadays, even the lower-speed offerings are still rather fast. In other words, no NVMe SSD is "slow" although I would still caution to stick with trusted brands if you value your data. After all, it doesn't matter how speedy your drive is if it dies and your files are lost.
Samsung is probably the most trusted name in solid state storage. Not only are its SSDs historically very dependable, but very fast too. While a Samsung SSD may cost a bit more than some other brands, it is absolutely worth the premium if you want the best.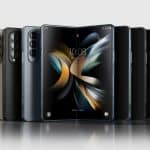 Samsung's folding phones didn't get off to the most auspicious of starts, it's fair to say. The company was forced to postpone things after the first-generation Galaxy Fold models sent out to reviewers were found to be "problematic" and pre-orders in the US even had to be cancelled entirely, which was nothing short of disastrous. Samsung eventually fixed the problems and released the Fold, although problems remained.
Fortunately, the company kept the faith, and overcame the various issues to produce two excellent folding phones, and today the company rolls out its fourth generation foldables -- Galaxy Z Flip4 and Galaxy Z Fold4.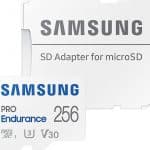 Speed is great, but it isn't always the most important thing. For instance, a very fast car is surely fun, but if the vehicle is unreliable and dangerous, who really cares about speed? I'd rather arrive to my location alive and without breaking down -- even if it takes a bit longer.
That is sort of the philosophy behind Samsung's newest "PRO Endurance" microSD card. Rather than focus on raw performance, this card is instead designed for longevity and durability. It is an ideal storage solution for surveillance cameras, police body-cameras, automobile dash-cams, and more. With all of that said, while the card isn't the fastest on the market, it isn't really slow either -- it offers up to 100MB/s read and up to 40MB/s write.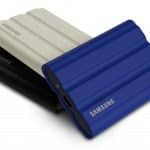 Portable solid state drives are a great way to store data. Not only are they fast, but because they don't have moving parts, they are more durable than external mechanical hard drives too.
But what if you want a portable SSD that you can really abuse? Well, the Samsung T7 Shield is a durable USB-C SSD you can beat the crap out of. Don't misunderstand, you shouldn't purposely try to damage the small (88 x 59 x 13mm) drive, but Samsung says you can drop it from nearly 10 feet without worry. That means it will likely survive falling from a regulation basketball rim. But no, you shouldn't intentionally slam dunk it.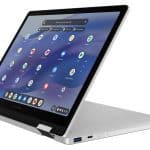 If you need to buy a new Chrome OS laptop, I have some exciting news. Starting today, you can trade your money for the all-new Samsung Galaxy Chromebook 2 360. This convertible notebook can transform into a makeshift tablet, and with Android app support, that will be very much appreciated.
While the Galaxy Chromebook 2 360 is powered by a rather anemic Intel Celeron N4500 processor, you can opt for a respectable 8GB of RAM rather than the 4GB of memory that comes with the base model. Sadly, regardless of which storage capacity you choose -- 64GB or 128GB -- you only get a sluggish eMMC drive. Thankfully, you do get USB-A, USB-C, 3.5mm audio, and a micro SD card reader. You can configure with option LTE wireless connectivity too.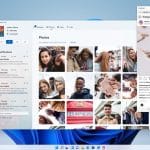 Microsoft first launched Your Phone three years ago, allowing Android users to access their text messages and photos on a computer, as well as run Android apps and make and receive calls in Windows.
Today, the software giant announces the app has a new name, and a new interface with an updated design for Windows 11.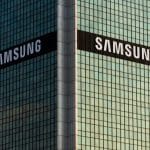 Samsung appears to have fallen victim to a serious security breach if the leaks from data extortion group Lapsus$ are anything to go by.
Amounting to a colossal 190GB of data, the group says it has in its possession Samsung source code and other confidential company data. It is just days since the Lapsus$ claimed responsibility for a hack that resulted in data being stolen and leaked from data stolen from GPU chipmaker NVIDIA.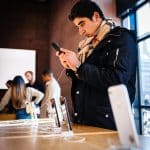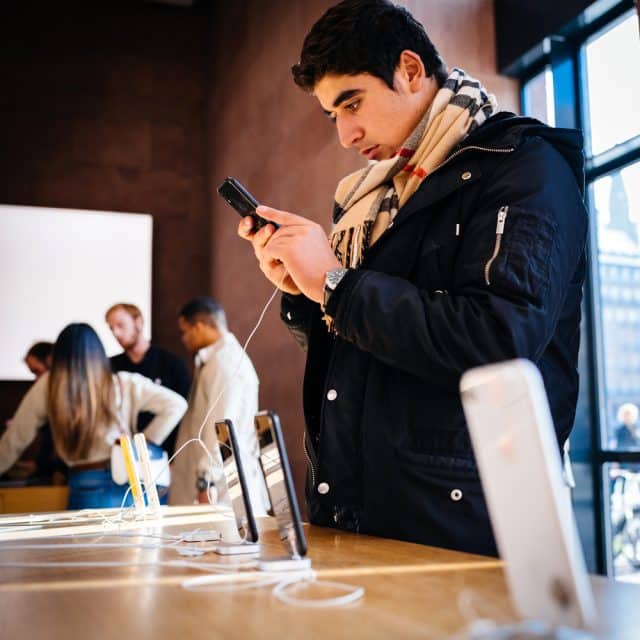 The trouble with buying any technology is that whatever you lay down your hard-earned cash for today you can guarantee that something faster, cheaper and with more features is going to be along soon.
But the longer you wait the more you risk being left behind. UK-based reseller Buymobiles is looking to help break this vicious circle by doing some research into when is the best time to take the plunge and get a new handset.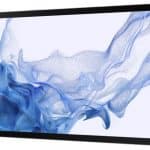 When someone says they want a tablet, what they are really saying is they want an Apple iPad. They don't want something running Android or Windows. The only people that use Android tablets in 2022 are those that can't afford one of Apple's offerings or consumers that irrationally hate Apple products and refuse to use them.
If you are someone that (for whatever reason) wants an Android tablet rather than a glorious iPad (they really are great), I have some good news. Today, Samsung announces that it hasn't given up on the Android tablet market -- yet. You see, the company has unveiled the all-new Galaxy Tab S8 series, for which there are three variants -- the regular Galaxy Tab S8 (11-inch), the S8+ (12.4-inch), and the S8 Ultra (14.6-inch). They have resolutions of 2560 x 1600, 2800 x 1752, and 2960 x 1848 respectively.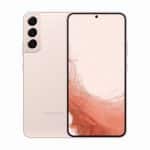 Today is a huge day for fans of Samsung's flagship Android smartphones. At its eagerly awaited Samsung Unpacked event, the South Korean tech giant took the wraps off the Galaxy S22 and S22+.
The two new phones have a "sustainably conscious design" and come with dynamic cameras with advanced intelligent image processing. They promise better night photography thanks to a 23 percent larger sensor and make use of Adaptive Pixel technology to improve high resolution photos.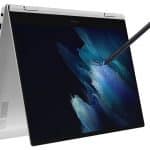 Samsung hasn't just announced one new Windows 11 laptop, but three of them. A trio of notebooks running Microsoft's latest desktop operating system? How exciting!
Two of these computers are traditional 15.6-inch LED 1080p laptops; one of that pair (Galaxy Book) has a touch-screen display, while the other (Galaxy Book Odyssey) does not. The third model (Galaxy Book Pro 360 5G), is a convertible with a 13.3-inch FHD AMOLED touch-screen that features 5G wireless connectivity.