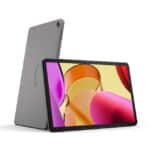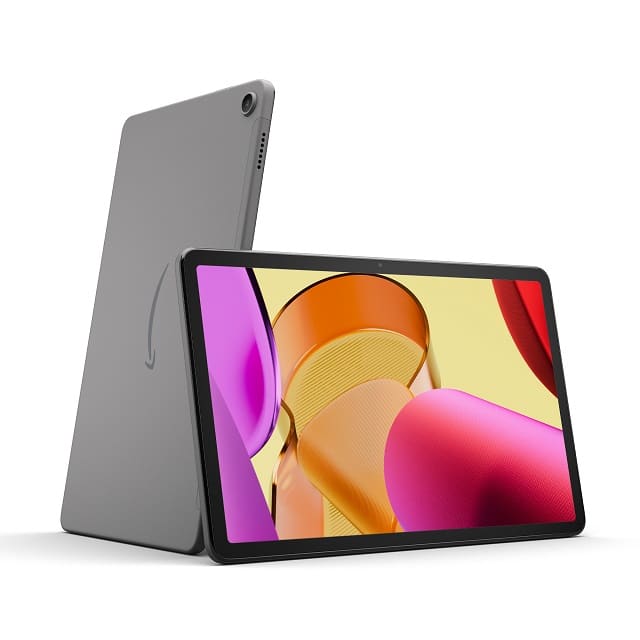 Today, Amazon unveils its biggest tablet yet. Called "Fire Max 11," it offers an impressive 11-inch screen, a powerful octa-core processor, and 4GB of RAM. Priced at $229.99, it promises exceptional value and performance. Optional accessories include a magnetic attach keyboard and stylus, priced at $329.99 for the bundle. Pre-orders are now open, with shipping scheduled for next month.
The Fire Max 11 boasts 14 hours of battery life, up to 128GB of storage, and a fast processor for smooth streaming and multitasking. The 2000 x 1200 resolution screen provides sharp visuals, while the 8 MP front and rear cameras support video calls. The tablet is lightweight, durable, and ideal for work and play.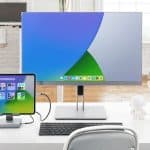 Apple's iPad is a tablet, obviously, but when you add a keyboard case, it magically becomes a laptop too. But did you know M1 or M2-powered iPad tablets (running iPadOS 16.1 and higher) can also serve as a desktop PC with full-screen monitor support? It's true! By plugging in a USB-C dock, you can connect a keyboard, mouse, monitor, external storage, and more.
Today, Plugable launches a new USB-C Stand Dock (model number UDS-7IN1). While this product is primarily designed for M1/M2 iPad devices (such as iPad Pro and iPad Air 5), it can work with USB-C Android devices and Windows tablets (such as Surface Pro) as well. While this dock should technically work with laptops and desktops, the "stand" aspect (which props up the phone or tablet like a monitor), would be wasted.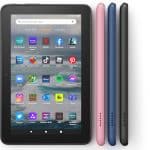 Nobody really wants a Fire 7 tablet. Most consumers would prefer an iPad or proper Android device with Google Play support. So why are Amazon's tablets being purchased? Price. Yes, folks, Amazon's little tablet is very cheap, making it a fairly decent consumption device for young children and the elderly. Don't want to spend too much on grandma for her birthday? Get her a Fire 7 tablet. She will think it is an iPad even though it is just a cheap knock-off with dismal performance.
Today, Amazon once again refreshes the Fire 7, and despite sky-high inflation, the tablet remains inexpensive. You see, the 2022 variant of the 7-inch tablet can be had for just $59.99, making it pretty much a disposable device. At that price, if it gets broken, who even cares? If you are concerned about your child breaking it, you can opt for a special "Kids" model for $109.99 that comes with a rugged case and a one-year subscription to Amazon Kids+.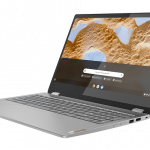 Windows 11 is cool, but let's be honest -- Microsoft's operating system is total overkill for the vast majority of users. When a family member asks my advice on buying a new PC, I almost always suggest a Chromebook. Why? Because they tell me everything they do is in the web browser anyway. And by getting them onto Chrome OS, there is a far reduced chance of them bothering me for PC help in the future. Chromebooks are simple and secure.
But what Chromebook should they buy? Ah, that is a tough one. There are so many great makes and models on the market these days. You really can't go wrong by sticking with reputable brands such as Acer, ASUS, or HP. One of my personal favorites, however, is Lenovo. That company is legendary for offering high-quality Windows computers, and its Chromebooks are no different.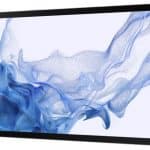 When someone says they want a tablet, what they are really saying is they want an Apple iPad. They don't want something running Android or Windows. The only people that use Android tablets in 2022 are those that can't afford one of Apple's offerings or consumers that irrationally hate Apple products and refuse to use them.
If you are someone that (for whatever reason) wants an Android tablet rather than a glorious iPad (they really are great), I have some good news. Today, Samsung announces that it hasn't given up on the Android tablet market -- yet. You see, the company has unveiled the all-new Galaxy Tab S8 series, for which there are three variants -- the regular Galaxy Tab S8 (11-inch), the S8+ (12.4-inch), and the S8 Ultra (14.6-inch). They have resolutions of 2560 x 1600, 2800 x 1752, and 2960 x 1848 respectively.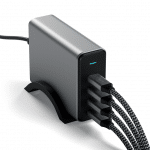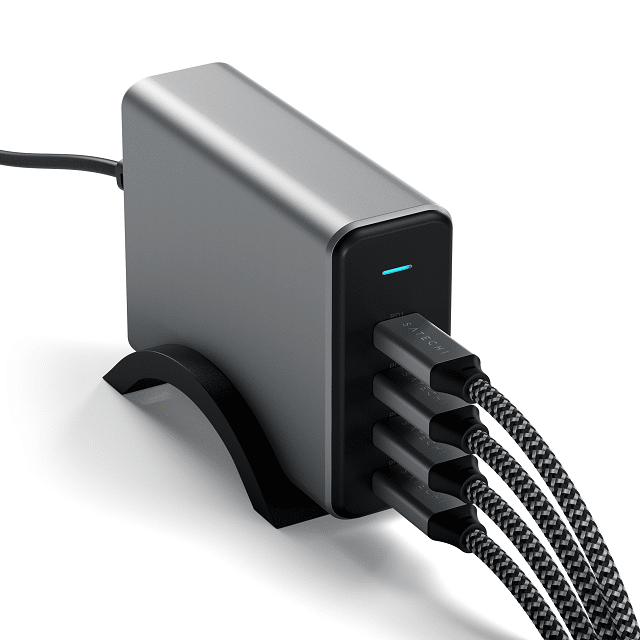 The days of charging just one device are long gone. Back in the day, people just charged their smartphone. Nowadays, they charge their phone, tablet, wireless headphones, smartwatch, and more. And so, things can get quite messy when needing to charge them all at once. You can use multiple individual charging adapters, of course, but outlets are usually installed in pairs. With that said, you can add a power strip to gain extra outlets, but that can be an eyesore. Instead, a multi-charger can help keep things tidy.
GaN chargers are all the rage these days, as they offer a lot of wattage in a tiny package. Today, Satechi launches a new multi-charger that uses GaN technology. It offers four USB-C ports for with a maximum output of 165 watts. It even comes with a removeable stand to hold it vertically. Not only can it charge mobile devices, but laptops too!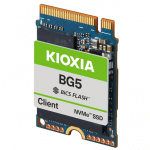 Solid state drives continue to get faster, with PCIe 4.0 variants leading the pack nowadays. Of course, most PCs don't have PCIe 4.0 support, so these ultra-fast drives are reserved for enthusiasts and those with brand new computers. If you have such a cutting-edge PC, you will probably want to get a PCIe 4.0 SSD to maximize your performance. True, it is largely for bragging rights and benchmarks, but you might as well go for the best if the difference in price isn't totally obscene.
Today, KIOXIA unveils its latest solid state drive. Called "BG5," it uses PCIe 4.0 x4 to achieve up to 3,500 MB/s read and 2,900 MB/s write. Yeah, this DRAM-less SSD is actually a bit slow compared to other PCIe 4.0 drives, but it does have a very cool feature -- it is being offered in the M.2 2230 form factor. This means it will fit inside Microsoft's all-new Surface Pro 8.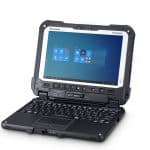 Over the years, laptop and tablet manufacturers have striven to make their devices thinner and lighter. That's fine for people working in offices, at home or in coffee shops, but for construction or emergency service workers out in the field, they need something that's going to withstand daily knocks and bashes.
Panasonic has been making its TOUGHBOOK line of rugged computers for 25 years now and today at a virtual 'Evolved2Adapt' event, the company took the wraps off the successor to its popular fully rugged tablet -- the TOUGHBOOK G2.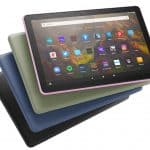 Last week, Apple took the wraps off its latest iPad Pro and it's a beast, thanks in part to being powered by the company's own powerful 8-core M1 chip.
Not everyone has $800 (and upwards) to blow on a tablet though, and not everyone wants to buy into Apple's ecosystem. That's the market that Amazon targets and its new Fire HD 10 and Fire HD 10 Plus tablets are more powerful than ever, and with price tags that won't break the bank.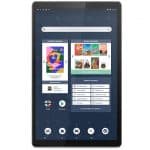 Earlier today, I told someone there was a new Barnes and Noble NOOK. Their response? They had no idea Barnes and Noble was still putting out NOOK devices! Yeah, I can understand that thinking, as who in the heck even buys a NOOK nowadays? I mean, look, hardcore readers usually opt for an e-ink Amazon Kindle. For those wanting a traditional tablet, an iPad still reigns supreme.
So, yeah, with all of that said, there is an all-new NOOK coming next month, but in reality, it is just a 10-inch (technically 10.1-inch) Android tablet made by Lenovo that has the Barnes and Noble bookstore pre-loaded. While that may not sound exciting, let us remember that Lenovo does make great hardware. In the case of this tablet, which weighs less than a pound, it is priced very affordably too. And yes, it has Google Play Store support.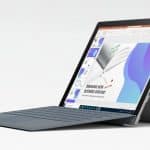 CES starts today, and as you might expect from a virtual event taking place in the middle of a pandemic, much of the new hardware being launched there is aimed at commercial and education users working from home.
Case in point is Microsoft's new Surface Pro 7+ for Business, which is an updated version of the company's Surface Pro 7 2-in-1 tablet PC with improved internals, better battery life, and optional 4G LTE Advanced for remote working.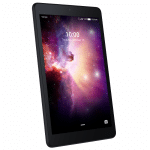 Google's Nexus 7 was undoubtedly the greatest Android tablet of all time. Its small size (7-inch screen) and lightweight body made it perfect to hold in the hand, making it ideal for consuming media and surfing the web. Not to mention it was very affordable. Sadly, the search-giant stopped selling the Nexus 7, and then ultimately left the Android tablet market altogether.
While no company can ever fill the hole in our hearts left by the Nexus 7, the TCL TAB Android tablet might actually come quite close. This no-nonsense device from TCL is exclusive to Verizon, meaning it does have 4G LTE connectivity -- very nice. It does not have 5G, however. It does have modern niceties such as USB-C charging, reverse charging, and a fingerprint reader. Its overall look is very reminiscent of the Nexus 7, and despite it having an 8-inch display, its dimensions are very similar too.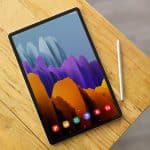 For a while, it felt like tablets were the future of computing. Hell, Microsoft almost destroyed Windows entirely by wrongly transforming it into a tablet-first operating system with Windows 8. As we learned over time, however, laptops and desktops were not going anywhere. Microsoft thankfully righted the ship (mostly) with Windows 10. While iPad remains a popular device, Android tablets have largely dried up. Long gone are the good ol' days when Nexus 7 reigned supreme. Now, quality Android tablets are few and far between.
Thankfully, Samsung has not yet abandoned the Android tablet market. Today, in addition to new Note20 smartphones, the company revealed two new tablets -- Galaxy Tab S7 and S7+. The former has an 11-inch (2560 x 1600 120Hz LCD) screen, while the latter has a 12.4-inch (2800 x 1752 SuperAMOLED 120Hz) display.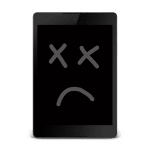 First, for the record, the process I detail here should work on any Android device. With that said, my elderly, but still used, Google Nexus 9 tablet went into an endless reboot cycle a month or so ago that I couldn't stop. I set it aside for a couple of weeks and began using the Fire 10 tablet I have. I'm fine on Fire 10 and honestly may stick with it, but seeing the Nexus sitting there useless bothered me so I decided to give it one more shot.
Yes, I know this tablet launched in 2014 when Lollipop was the current iteration of Android, but I still like it. So, here's how I solved it.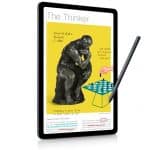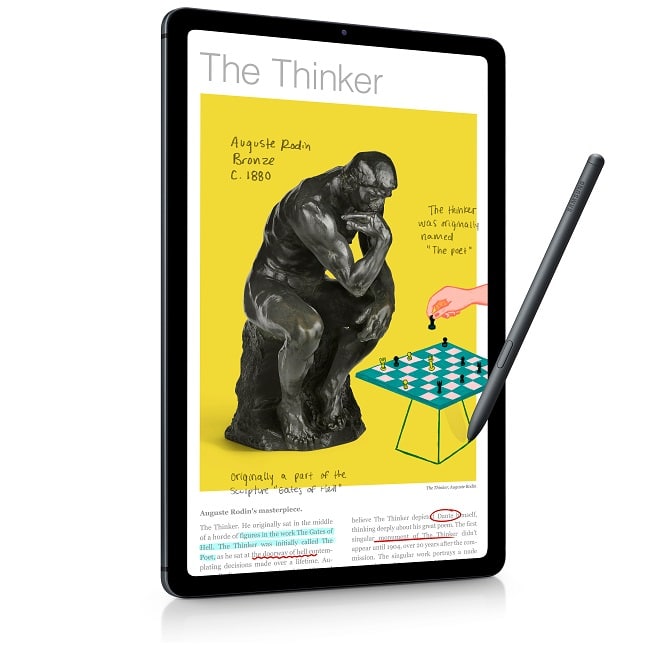 If you are an iPhone user, and you want a tablet, you should absolutely get an iPad. Why? Because not only do they share the same App Store (meaning you can often buy an app once and have it on both devices), but also, they can be linked so you get text messages and phone calls on the iPad. The problem? Most of the world uses Android smartphones -- not iPhone. Unfortunately, quality Android tablets are becoming increasingly more rare.
Thankfully, some companies are still making Android tablets consumers will actually want, and today, a new one is announced by Samsung. Called "Galaxy Tab S6 Lite," the tablet runs Android 10 and comes with an S Pen included. This device is designed with a focus on media consumption, so it has a big beautiful display and dual AKG-tuned speakers with Dolby Atmos 3D surround sound. It even comes with complimentary access to YouTube Premium for four months.