The most popular stories on BetaNews this past week -- November 3-8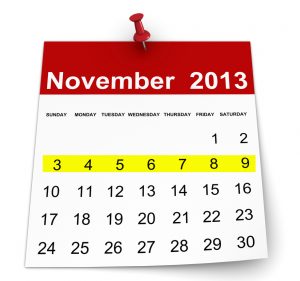 Another busy week with more news than you could shake a stick at. Following the release of KitKat, Google was riding high as figures revealed that Jelly Bean is now installed on more than half of Android devices. It's a similar story for Microsoft. Its previous operating system, Windows 7, is still the most popular while growth for Windows 8 and 8.1 remains slow. It was better news for Windows Phone which is making serious inroads into Android and iOS's share of the mobile market in Europe, and even managed to overtake Apple in Italy.
It seems that more people want to be able to use the latest and greatest version of Android, and following the announcement that the Galaxy Nexus would not receive a KitKat update, a petition was quickly launched to try to change Google's mind. Showing that the march of progress will always leave casualties, Google announced that Internet Explorer 9 will no longer be supported by Google Apps, and Windows 7 users gained Internet Explorer 11. To push the launch, Microsoft unveiled a new Anime ad campaign focusing on the browser's improved security.
In the world of apps and services, Google launched Helpouts, a help-based version of Hangouts that can be used to give or receive help for free or for a fee. Dropbox may be branching out into new territory with its purchase of Sold, and BitTorrent Sync received an update that brings speed improvements and better iOS support. Digg announced a video only category and Microsoft made a number of key improvements to Office Web Apps.
Google upset YouTube users with the introduction of a new commenting system, and the company looked to tighten up security in Chrome by making users install extensions through the official web store.
While Fedora Linux celebrated its tenth birthday, Canonical was busy trying to shut down a website for using the Ubuntu name and logo. The FAA lifted a ban on the use of electronic devices on flights, and Amazon celebrated with a quick Kindle sale.
Things took an interesting turn at BlackBerry when the expected sale to Fairfax Financial Holdings fell though and CEO Thorsten Heins' imminent resignation was announced. Over at Twitter, things were very much looking up as the company debuted on the NYSE and share prices quickly rocketed.
Fuel buyers in the UK could soon see video adverts tailored to them as they fill up thanks to face recognition software. This might not go down too well as research by Outlook.com found that most people in the UK are opposed to the idea of email scanning to deliver targeted ads. Microsoft started to take advantage of the public's desire for privacy, and launched an anti-Google campaign focusing on email scanning. Apple was the latest company to reveal details of government data requests they have received.
Joe took a look at the iPad Air and was impressed by the evolution of a product into something he felt could be a serious laptop replacement. Brian was rather less taken with the Lenovo Yoga Tablet 10 which he liked the look of but ultimately felt was slow and underpowered. The eagerly anticipated Kindle Fire HDX started shipping, and Nokia's latest Windows Phone handset, the Lumia 1520, became available for pre-order. Another piece of Microsoft hardware was showcased as the company released a video showing what the Xbox One is like to use.
That's it for now -- same time next week?
Photo Credit: vinz89/Shutterstock