The most popular stories on BetaNews this past week: February 9 -- February 15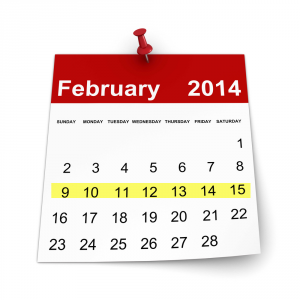 It is usually Bill Gates who is heralded for his philanthropy, but according to the Chronicle of Philanthropy, it is Facebook's Mark Zuckerberg who is currently the most generous. In another change from the norm, malware threats to OS X, Linux and Android have increased, showing it is not just Windows that is prone to attack. As if to prove this, Mac malware has been discovered that has been designed to steal Bitcoins from victims. Factor in all of Apple's devices and the company managed to sell more units than Windows PCs are sold, although this revelation caused quite some debate.
Twitter found itself in the headlines after the James Dean estate tried to gain control of a fan's James Dean-related account. Twitter has already spoken out about the shackles binding companies from being open about government data requests -- companies are practically falling over themselves to add their names to the list -- and Dropbox is in agreement. The European Commission has expressed a desire to wrestle some control of the internet from US hands voicing fears that too much influence was being exerted,
Mozilla has unveiled part of its plans to steal back users from Chrome. Firefox accounts work much like Google ones allowing data to be synced between devices. After months of speculation, rumors and leaks, the Nokia Lumia Icon finally got an official release date on Verizon -- which will add to the 1 billion smartphones that shipped in 2013.
Performing remote tasks from a Windows Phone just got easier thanks to the release of Putty, and in other mobile news HTC has posted disappointing Q4 results and has announced it would be focusing on cheaper handsets in the future. Chromebook users stand to benefit from Windows applications thanks to a venture between Google and VMware. When making calls on the move, Google just made it a little easier to keep in touch with your nearest and dearest, with a new voice dialling option that recognized common relationships. Hulu has joined forces with CBS to bring a range of classic shows to the streaming service, and DirecTV channels have found their way onto Roku devices.
Wayne was not overly impressed with Windows 8.1 Update 1, ruing the lack of a Start menu, while Joe suggests that Microsoft has approached Windows 8 in completely the wrong way. In slightly more cheerful news for Microsoft, the company has managed to sell 200 million Windows 8 licenses -- although it is worth noting that this includes OEM sales -- and the FAA has approved pilots' use of Surface 2. Mihaita has pondered whether Microsoft should embrace legacy apps into the Windows Store. But it's not all about Microsoft and Windows; laptops running Ubuntu are being handed out to students in Pennsylvania.
Another seven days of news coming up!