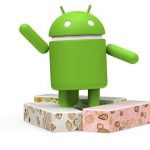 If you look at Google's Android distribution chart you will see that very few devices run Nougat. Despite the fact that it was officially introduced in late-August last year, it is only found on 2.8 percent of Android devices. However, things are slowly improving.
Manufacturers, like Samsung, are starting to release software updates to bring Nougat to their flagship offerings, which will help it gain more traction among Android users. The Samsung Galaxy S7 and Galaxy S7 edge, for instance, got Nougat in mid-January and their predecessors, the Galaxy S6 and Galaxy S6 edge, are now receiving a similar treatment.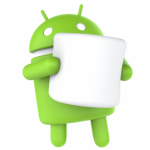 In just two months, Marshmallow has more than doubled its usage share in the Android market, thanks to the introduction of new devices and the availability of more software updates for older but popular handsets.
According to Google's latest figures, which are based on data collected during the seven days ending March 7, 7.5 percent of Android devices now run Marshmallow. When I last covered the distribution numbers in March, its usage share was at just 2.3 percent and it looked like its rise towards the top would be a very slow one.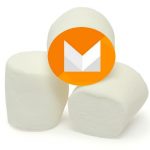 Android 6.0 Marshmallow has reached only a small number of Android users since its debut in early-October of last year. Google's latest numbers place it at just 1.2 percent distribution share. Aside from a limited number of handsets that arrive with Marshmallow on board, the other reason why Android 6.0 has such a small reach is the fact that upgrades are only available for very few popular handsets.
Samsung is now changing that, as today it announces that the much-awaited Android 6.0 Marshmallow update has finally started to roll out, with its Galaxy S6 and Galaxy S6 edge flagships being the first devices to get it.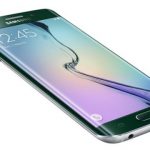 Samsung's Galaxy S6 Edge is blighted by 11 security problems according to the Project Zero team at Google. The team carried out research to determine how easy it would be for an attacker to exploit an Android phone produced by an OEM.
Over the course of just a week of investigations, Google discovered "a substantial number of high-severity issues". While Samsung has now fixed some of the problems, at least three are still to be addressed.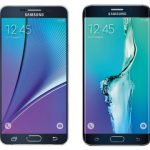 As you may well be aware, Samsung has announced that the Galaxy Note 5 and Galaxy S6 edge Plus will be revealed at an Unpacked event next week, and given the close proximity of the launch, it's not surprising to see images of the phones leaked.
Check them out above -- they were leaked by the ever resourceful Evan Blass (as spotted by The Verge). Both handsets look pretty much as expected, with the Galaxy S6 edge Plus not changing much as you would imagine, and the Galaxy Note 5 following much in its footsteps with the premium metal and glass design.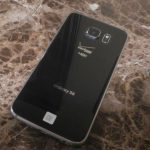 Struggling to return strong profits, Samsung has slashed the retail price of its flagship smartphones -- the Galaxy S6 and Galaxy S6 Edge -- by €100. After the deduction, the revised cost of the 32GB variant Galaxy S6 is €599, whereas its Galaxy S6 Edge counterpart will slightly break the bank at €699. The smartphones were launched just four months ago.
For now, the price reduction only seems to be visible in Netherlands, but as Samsung pointed out earlier during its quarterly earnings call, it will be "adjusting the price" of the Galaxy S6 and the Galaxy S6 Edge everywhere. The company is also rumored to launch two new smartphones, namely the Galaxy S6 Edge+ and the Galaxy Note 5 in the coming days.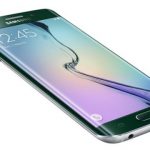 If you're a government employee in the UK, looking for a device secure enough for you to use, you can go for the Samsung Galaxy S6 and the Galaxy S6 Edge.
The Communications and Electronics Security Group (CESG) has said that the duo of handsets meet the compliance standards for its Commercial Product Assurance requirements.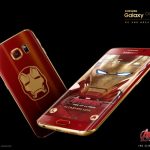 Samsung has teamed up with Marvel to release an Iron Man-themed version of its Galaxy S6 edge Android flagship smartphone. The handset is introduced in celebration of the Avengers: Age of Ultron blockbuster, and hits store shelves starting tomorrow as a limited edition.
As you might expect, where the Iron Man-themed Galaxy S6 edge differs from its standard counterpart is in the looks department. But there are also differences when it comes to packaging, with the former being shipped in an Iron Man-themed box with extra -- cool -- accessories.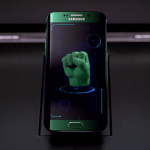 Samsung is down but not out in the global smartphone shipments battle with top rival Apple. That is the conclusion from analysts at Juniper Research, which like Strategy Analytics released first quarter 2015 data today. Juniper sees sharp rebound from Galaxy S6 and S6 Edge, which "reception" is stronger than their predecessors.
Quarter-on-quarter, Samsung smartphone shipments -- 82 million units -- rose by 23 percent but fell 29 percent year over year. By comparison, annually, Apple shipments soared by 40 percent, to 61 million, largely lifted by China. The country's importance to the fruit-logo company cannot be overemphasized for either manufacturer. But Apple reaped the big crop, with shipments up 71 percent that generated $16.8 billion in revenue.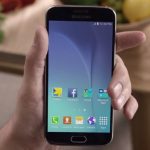 Something interesting happened in the last quarter of 2014: Apple tied with Samsung on smartphone shipments. Both players moved 74.5 million units, reaching this figure from two opposite directions. The Cupertino, Calif.-based vendor saw its iPhone shipments increase by a whopping 46.07 percent year-over-year, while its South Korean rival dealt with a 13.37 percent decline.
But, luckily for Samsung, things changed in the first quarter of 2015. According to Strategy Analytics, its smartphone shipments reached 83.2 million units, while Apple's iPhones shipped in just 61.2 million units. And just like that, Samsung is, once again, back at the top. However, it is not yet in tip-top form.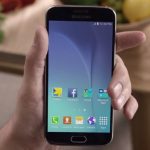 For many of us, smartphones have replaced dedicated cameras. And it is easy to understand why. But if there is one area where DSLRs and the like still shine, picture quality is definitely it. That said, smartphones are getting better and better each year, with today's flagships leading the charge.
Not all flagships are created equal though. Some are better than others in this regard, packing useful hardware features like optical image stabilization (OIS), which helps in low-light and video recording, and software to match, featuring clever algorithms that offer the right balance between image quality and noise. And if you are looking for the best all-around camera, that can take great photos and videos, apparently nothing can match Samsung's Galaxy S6 edge.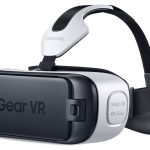 The virtual reality hype is real. In years past, promised virtual reality systems were expensive and did not meet expectations. Ultimately, it never really took off in the mainstream. Low-cost electronics have birthed a renewed interest, however, as seen from Facebook's Ocluus Rift and Samsung's Gear VR.
Samsung's solution is rather genius, as it utilizes a users exiting smartphone to cut costs and reduce redundancy. Unfortunately, creating a one-size-fits-all mask for smartphones can be problematic, as the sizes and dimensions can change with every upgrade cycle. If you are the owner of a Galaxy S6 or S6 edge, however, you are in luck; Samsung today announces a refreshed Gear VR for you, with the "Innovator Edition" moniker.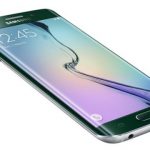 Samsung Galaxy S6 edge customers are complaining that their handsets are being received with scratched displays and dead pixels.
Although the flagship device is not supposed to launch officially until 10 April, T-Mobile has begun shipping the smartphones in advance.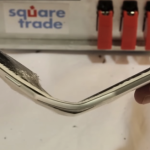 Every new high-profile smartphone is subjected to a bend test nowadays. It's become a tradition following the launch of iPhone 6 Plus, which has been found to easily bend under pressure. So, naturally, when it came time to test Samsung's new Galaxy S6 edge and HTC's new One M9, SquareTrade chose Apple's phablet to serve as the basis for comparison.
Galaxy S6 edge appears to be more fragile compared to Galaxy S6, due to the rounded screen which minimizes the level of protection offered by the surrounding metal frame. Meanwhile, HTC's One M9 has a more traditional form factor, similar to last year's One (M8), which should help it fare better. So how easily do they bend?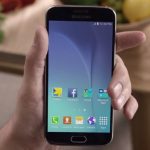 We love watching smartphone drop tests. It does not even have to be a smartphone that we want to buy, watching it fall and meet the pavement is just too entertaining to pass. Some might even call it addictive. And predicting the extent of the damage, based on the build material or how exposed the display is, is part of the fun. Getting it right can be rewarding.
Samsung's new Galaxy S6 edge comes with all the right ingredients for a drop test that could end in massive damage. It's got a glass back, the main camera does not sit flush with the body, the surrounding frame is made of metal and, to top it all off, the display is curved on both sides. Before watching the so-called drop test, I expected to see a broom being used at the end.