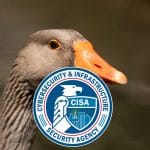 The CISA has launched a new security tool designed to help protect various Microsoft cloud services. The open source Untitled Goose Tool is available for both Windows and macOS.
The utility was developed by the US Cybersecurity & Infrastructure Security Agency in conjunction with Sandia National Laboratories. The aim of the tool is to help to detect and respond to malicious activity in Microsoft Azure, Azure Active Directory (AAD) and Microsoft 365 (M365) environments.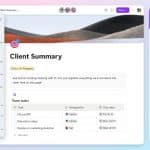 Microsoft has announced the availability of a public preview of its new collaborative working app, Loop. The public launch follows a period of private previews with enterprise customers.
Microsoft Loop is available on the web, as well as for iOS and Android, and it allows teams to work together in shared workspaces that integrate neatly with Microsoft 365 apps. The app competes with the likes of Asana and Notion and has been in development for a couple of years. As you might expect, there is a dash of AI thanks to Microsoft 365 Copilot's support for Loop.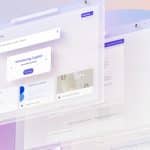 Microsoft today took the wraps off Microsoft 365 Copilot, a new tool that combines the power of large language models (LLMs) with business data and Microsoft 365 apps.
Currently in testing with select commercial customers, Microsoft says that Copilot isn't just a better way of doing the same things, it's "an entirely new way of working".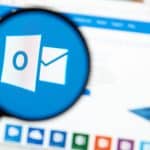 A couple of recent entries on the Microsoft 365 roadmap shed light on what is in store for Outlook. Over the coming weeks, Microsoft has big plans for both the mobile and desktop versions of its email client.
Starting this month, Outlook security is being boosted thanks to the arrival of built-in multi-factor authentication (MFA). And next month, a larger number of Windows users will have access to a preview version of a completely new Outlook app.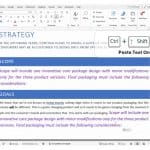 Having very recently introduced a new Paste As Plain Text module to PowerToys, Microsoft is now bringing the same option to Word.
Following the lead of many other applications, Microsoft's word processor is gaining a new keyboard shortcut that can be used to paste text and strip it of any formatting. Microsoft is calling the feature Paste Text Only, and it is available in both Word for Windows and Word for Mac.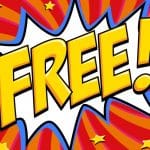 The stock Mail application that comes with macOS is pretty damn good. While there may be better email clients for Mac, you can't argue with the price of Apple's official offering -- FREE. And now, there is yet another gratis email client for Mac, and it is one you should already be familiar with -- Outlook!
Yes, folks, Microsoft's wildly popular email program is now totally free to use on macOS. As of today, the Apple Silicon-optimized app no longer requires a license or subscription to Microsoft 365. The now-free Mac app even supports a useful Hand-off feature, allowing you to easily move between Outlook on iOS and macOS. How cool is that?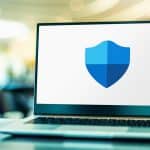 Microsoft has started to inform subscribers to Microsoft 365 that installing Windows 365 software will soon mean you end up with Microsoft Defender as well. Additionally, a planned automatic update for Microsoft 365 means that if you already have installed the apps you need, Defender will be added anyway.
An email sent out to people signed up for Microsoft 365 Personal and Microsoft 365 Family says that for users of Windows 10 and Windows 11 "the Defender app will soon be automatically added" to their devices. A precise date for this has not been revealed, but Microsoft says it will start in "late February".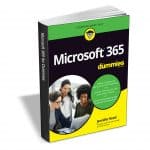 Amp up your collaboration skills and rock the modern workplace by harnessing the power of Microsoft 365 with this one-stop guide to the world's leading productivity platform.
The Microsoft 365 productivity solution for the workplace is a cloud-based service with many features for effective and secure collaboration virtually or in person. Whether you start your day with meetings in Teams, respond to Outlook emails, create documents with Office apps, or even automate your work with artificial intelligence, Microsoft 365 has you covered. But first, you must unlock the potential of this powerful solution to showcase your ability to keep up with the modern workplace and make an impact in your organization. To do that, you need Microsoft 365 For Dummies!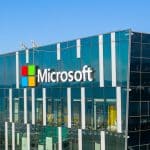 Is Outlook down? For many people this is most definitely the case. Microsoft is currently investigating an outage with its email service which it says primarily affects users in North America, but acknowledges that there will be impact in other parts of the world.
The problems means that many people are not able to send or receive emails using Outlook.com, and even searching messages is not possible. The company is yet to give much in the way of details about the cause of the issues, blaming it on a "recent change".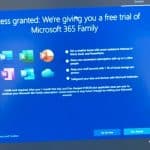 Apparently not content with irritating Windows 10 users with a rather deceptive invitation to upgrade to Windows 11, Microsoft is also causing annoyance by displaying an unskippable full-screen ad that essentially forces users to install Microsoft 365 Family.
Affected users report that the nag screen is blocking access to the desktop until they agree to start a free trial of Microsoft 365 Family (which most people are still referring to as Office 365). As part of agreeing to the trial, users are asked to provide payment details, and although no charges are made until the end of the trial period, the danger is that some people will forget to cancel and will end up paying.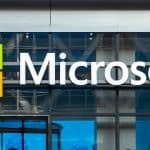 Multiple Microsoft 365 services have been hit by an outage that is affecting users around the world. The problems have disrupted access to a large number of services including Microsoft Teams, OneDrive and Outlook.
Microsoft says that it may have found the source of the issues,  but they are yet to be resolved, and no specific details have been revealed. The company is also looking into Azure connectivity problems.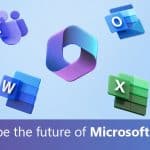 Microsoft has killed off the Office Insider program, used to gain feedback from testers about new features and changes. The death is not one to be mourned, however -- it is followed by an immediate resurrection as the Microsoft 365 Insider program.
The rebranding is in line with Microsoft's announcement last year that Office 365 would become Microsoft 365. In addition to the change in name, the company says that it will be providing information and publishing blog posts about a wider range of products and services that fall under the Microsoft 365 banner.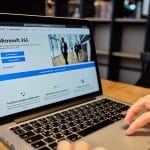 Software developers and tech companies are striving to expand their customer base by increasing accessibility to their products and services. The Microsoft 365 suite is leading the way in designing accessible interfaces and tools for diverse users in increasingly digital learning and work environments.
Learn more about how Microsoft 365 is innovating accessibility features in their assigned categories -- vision, hearing, neurodiversity, learning, mobility and mental health -- that revolutionize computer usage for a more accepting age.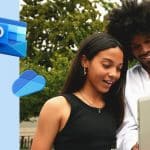 Microsoft has announced a new low-cost Microsoft 365 tier, giving access to a cloud storage boost and more. Priced at just $1.99 per month, Microsoft 365 Basic includes 100GB of cloud storage, removes advertising from the mobile and web versions of Outlook, and also includes access to the free web-based versions of various Office components.
Microsoft 365 Basic is replacing the current OneDrive Standalone 100GB plan, with existing users being automatically migrated later this month. Microsoft is quick to point out that while there is no change to plan costs, there are now more benefits for the same price -- including technical support for Windows 11.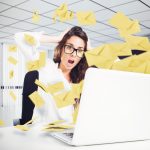 Analysis of over 25 billion emails from Hornetsecurity reveals that 40.5 percent of work emails are unwanted.
We're tempted to say, "only four out of 10?" but it all depends how you define unwanted. The report looks specifically at the use of email to deliver malicious payloads -- so those emails from your boss that you'd rather not receive don't count!