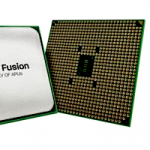 Let the mobile device wars begin. Like AMD and Intel battled for desktop chip dominance in the 1990s and Noughties -- the megahertz and gigahertz wars -- mobile devices are their new territory. But instead of speed, the new marketing mantra is longer battery life, lower power consumption and better graphics capabilities. Following last month's Intel announcements for Ultrabook and "Medfield" processors, today AMD jumped in with Accelerated Processing Units (APUs).
The nomenclature makes me think of some wonky, scifi "B" movie or George Orwellian-like novel. But AMD's APU pitch is something more monumental.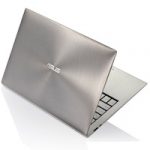 With the new Ultrabook, Intel seeks to bring together the best qualities of laptops with those of tablets. It's an evolution long-time coming. Finally, near Instant-On and all-day battery life capabilities may reach the masses.
Wake on Resume?