The most popular stories on BetaNews this past week: January 26 -- February 1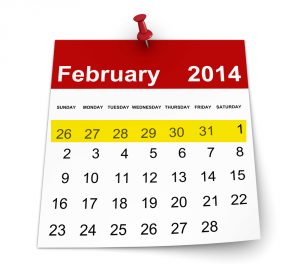 Phew! Well it seems that 2014 is finally in full swing -- the past seven days have been the busiest in a while. It was a busy week for security. A piece of malware came to light that was using Windows computers as a means of infecting the Android devices connected to them. Yet another security breach meant that the credit card details of Michaels customers were compromised.
While the computing world worries about whether or not the NSA is reading their email or recording their phone calls, school children in Britain learned that their computing activities are being monitored in the classroom. There was celebration as companies such as Microsoft and Google won a lawsuit that means they are now able to reveal more information about US Government data requests.
Online, Wikipedia's new voice archive got underway, and the policing of Twitter came under the spotlight as Courtney Love won her case after a lawyer claimed to have been libeled by the singer on the microblogging site. On the subject of the law, there was an outbreak of hatchet burying. Samsung and Google came to an agreement about the use of patents, and Samsung also made arrangements with Ericsson. After upsetting British broadcaster Sky over the naming of SkyDrive, Microsoft reveal the new name for its cloud storage service -- OneDrive.
Google decided to rid itself of Motorla but managed to hang on to a lot of patents. Tablet sales slowed and Windows Phone sales remain low. The State of the Union address was covered by Fox News and in conjunction with Bing it was possible to gauge live reaction to what was being said. Bing has also been used to see if there is a link between location and search traffic for the Denver Broncos and the Seattle Seahawks.
In the BetaNews newsroom, there was a lot of talk about switching operating systems. Mihaita completed his transition from Windows to Mac and loved it. Brian thought that anyone looking to migrate away from Windows XP should consider moving to Linux, but I wasn't so sure that this was a good idea. For anyone concerned about moving to Windows 8.1, Microsoft helpful collected together some tips to help wary users avoid the Start screen.
In the world of entertainment, Beats Music extended its free trial period, but there was a slight delay for the Windows Phone app. Yamaha and Spotify joined forces so that Spotify Connect will work with a wider range of devices. Ever wondered if you might be spending too much time on Facebook? A new tool from TIME magazine helps you to find out for sure. You may have noticed an increasing need for instant gratification, it turns out that you can put the blame at technology's door.
I need a lie down after all that! More of the same over the next seven days, I'm sure. If you need something fun to unwind, take a look at Build with Chrome -- a great new tool from Google that lets you play with LEGO online.
Image Credit: vinz89 / Shutterstock