The most popular stories on BetaNews this past week- April 20 -- April 26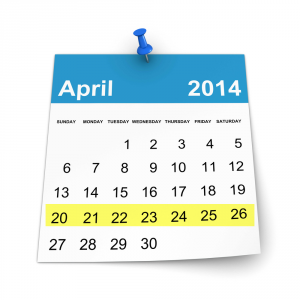 After weeks of negotiations, changes to terms and all sorts of other shenanigans, Microsoft finally completed its acquisition of Nokia's Devices and services arm. Developers, and the eager average user, have now had a little time to play with Windows Phone 8.1, and Mihaita is one person who feels it is a big step in the right direction. The release of Microsoft Remote Desktop for Windows Phone 8.1 is something that will be welcomed by owners of Microsoft handsets who need to access their computers on the move.
Another release -- not software this time -- Microsoft's fiscal announcement showed that the company had $20.4 billion revenue It wasn't just Microsoft sharing financial figures this week -- Apple also revealed its latest accounts for Q2. And Microsoft joining forces with Nokia was not the only new marriage -- Microsoft and AOL also came together in a new content deal. Joe waxed lyrical about the Surface platform, suggesting that Microsoft needs to do more to promote it -- and a new campaign aims to draw in a new audience using everyone's favorite… cake! And with the Chromebook 2 being delayed, Microsoft stands a chance to gain more ground.
There has been a gradual move to cloud-based services over the last few years, and while this has made it much easier to access data and apps from a wider variety of devices, the number of security attacks is on the increase. Over the last couple of weeks Heartbleed has been hitting the headlines a lot, and in the fallout it is time to reflect on what has been learned from the experience. One thing we do know is that Android handsets are just as vulnerable as other devices, but in non-Heartbleed news, cross-platform goodness prevailed as Adobe Air made its way to Android.
There was a lot going on on the media front this week. Alan was more than a little impressed with the Amazon Fire TV and compared it to the Roku 3 and Google TV. A new deal with HBO means that Amazon Prime customers will gain access to a wide range of exclusive content. Need even more content? Chromecast users gained access to an extra 100 channels courtesy of PlayOn. Had enough of streaming videos and need something else to entertain you over the weekend? Check out Google's new time travel feature for Street View
Enjoy your end of week break -- expect to find a stream of news flying your way over the next seven days.