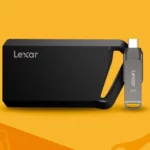 Today, Lexar launches an all-new storage combo that is exclusively available at one of my favorite stores -- Costco. This USB SSD/flash drive bundle combines two essential storage solutions into one convenient set, catering to the diverse needs of users whether they are in the office or on the road.
At the heart of this bundle lies the 1TB NVMe Portable solid state drive, a storage device that boasts lightning-fast speeds of up to 2,000MB/s read and 2,000MB/s write. Encased in a sleek and durable premium aluminum enclosure with a sandblasted finish, this SSD is not only stylish but also designed to withstand the rigors of everyday use. This SSD provides both professionals and everyday users with generous capacity and speedy performance.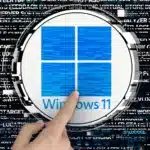 Having all but given up on its own mobile operating system, Microsoft has been gradually warming to Android and iOS by adding support for Google and Apple's software in the likes of the Your Phone app. And then there is Windows Subsystem for Android which the company has been developing and adding to for some time.
The latest improvement to the compatibility layer that makes it possible to run Android apps in Windows is the arrival of file sharing. Microsoft says that the ability to share files between Windows Subsystem for Android and Windows 11 is something that has been in high demand from users.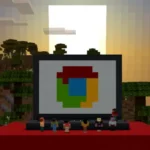 Chromebooks are only for business and general use computing, right? I mean, you can't do gaming on a Chromebook, right? Actually, these days, you absolutely can play some video games on Google's ChromeOS laptops. Case in point, today, the search giant announces that one of the most popular games of all time, Minecraft, is now officially available for Chromebooks!
Users can now purchase Minecraft: Bedrock Edition directly from the Google Play Store on their Chromebooks. This version includes access to the Minecraft Marketplace, where players can explore and acquire unique content, as well as the ability to join Realms and play with friends.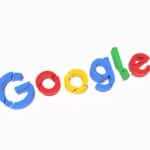 Bug bounty programs have become a common way for companies to track down issues with software before they start to cause security concerns for users. While Google has various existing programs of this nature, the company has just launched the Mobile Vulnerability Rewards Program.
Google Mobile VRP is a bug bounty program that focuses on the company's own software. It lets security researchers and software detectives submit reports about Google's Android apps, earning financial rewards for discovering security flaws.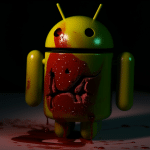 At Black Hat Asia, a team of Trend Micro security researchers claimed that millions of Android devices are infected with malware before they leave the factories.
One of the most effective ways of infecting Android devices is to do so before they even make it into the hands of customers. First spotted by The Register, operations may have been going on since at least 2017.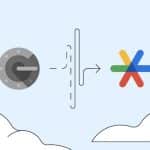 Google has released an important update for its Authenticator app. The latest versions of Google Authenticator for iOS and Android can now synchronize one-time codes to the cloud.
In offering Google Account synchronization, the 2FA tool is now easier to use across multiple devices. This is something Google points out as being useful in the case of a lost or stolen device.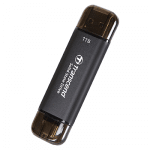 Solid state drives make wonderful internal boot drives for computers, but they are great options for external storage too. Not only are they smaller than mechanical hard disk drives, but they use less power and are much quicker as well. Quite frankly, if you are someone that needs to transport data on a portable drive, you'd be crazy to still use a HDD with moving parts.
Today, Transcend unveils its latest portable solid state drive. Called "ESD310C," this diminutive drive has the form factor of a flash drive. Making it incredibly versatile, it has both USB-C and USB-A connectors, meaning it is compatible with most computers and devices.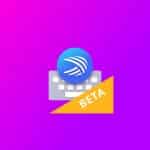 Microsoft, Google and just about every other tech firm in existence is busy embracing artificial intelligence. In the latest example of bandwagon-jumping, the Windows-maker's new beta version of the SwiftKey keyboard for Android has gained AI functionality.
New capabilities come courtesy of Bing Chat AI, with Android users "slowly" gaining access to the power of Microsoft's chatbot; it is not yet clear quite when iOS users might also get the same treatment. But just what does the arrival of Bing Chat integration mean for SwiftKey?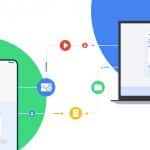 As any owner of an Android device will tell you, while there is a lot to love about Google's mobile operating system, there remains a lot of room for improvement. A good example is the sharing of files between a smartphone running Android and a PC running Windows -- something that has proved bewilderingly and unnecessarily cumbersome in the past.
To make file sharing easier, Google has launched a beta version of Nearby Sharing for Windows, expanding the availability of what was previously a mobile-only app.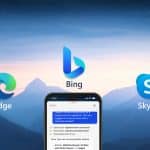 Microsoft isn't wasting any time in rolling out and expanding its new AI-powered version of Bing. Yesterday, the company explained how it was beginning to relax some of the limitations it introduced after its AI went rogue and started insulting and gaslighting users, and also revealed future plans which included allowing users to choose the tone of AI chats in Bing.
Today, Microsoft's Yusuf Mehdi, Corporate Vice President & Consumer Chief Marketing Officer, announces that the launch of the new AI-powered Bing and Edge mobile apps, which arrive with bonus new features, such as voice input.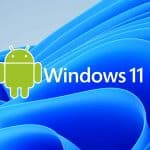 It's official: Android 13 has now been introduced to the Windows Subsystem for Android on Windows 11. The thing is, it's only available to Windows Insider Program members (who also got special access to Microsoft's Windows 10 22H2 preview build last summer). The Android update for WSA is available and accessible for users running Version 22.11.40000.11.0 and can be updated from the Microsoft Store app.
The update includes performance and reliability improvements such as boot speed, clipboard stability, mouse click input, app resizing, jump list entries, and media files. But you don't need a Windows 11 Dev Channel or Beta build installed on your computer to upgrade the Windows Subsystem to Android 13 to try these features.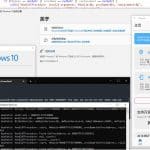 There are a number of features of Windows 11 that Microsoft has kept exclusive to the latest version of its operating system, perhaps to give some incentive for Windows 10 users to upgrade. One such feature is Windows Subsystem for Android, the architecture that makes it possible to run Android apps and games natively in Windows 11.
If you are sticking with Windows 10, there is no need to feel left out, however. If you don't want to use the likes of Bluestacks or Genymotion, you may want to take a look at WSAPatch which, with a bit of tinkering, makes it possible to enable Windows Subsystem for Android on Windows 10.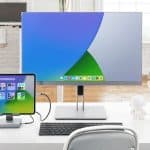 Apple's iPad is a tablet, obviously, but when you add a keyboard case, it magically becomes a laptop too. But did you know M1 or M2-powered iPad tablets (running iPadOS 16.1 and higher) can also serve as a desktop PC with full-screen monitor support? It's true! By plugging in a USB-C dock, you can connect a keyboard, mouse, monitor, external storage, and more.
Today, Plugable launches a new USB-C Stand Dock (model number UDS-7IN1). While this product is primarily designed for M1/M2 iPad devices (such as iPad Pro and iPad Air 5), it can work with USB-C Android devices and Windows tablets (such as Surface Pro) as well. While this dock should technically work with laptops and desktops, the "stand" aspect (which props up the phone or tablet like a monitor), would be wasted.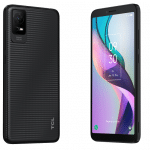 A new TCL smartphone will be hitting prepaid carrier Metro by T-Mobile tomorrow (January 26). Called "ION X," this Android 12 phone will cost only $119, but if you open a new line of service, you can nab it for free. While that is an affordable price, the specifications of the 4G LTE phone aren't exactly exciting.
The TCL ION X is powered by a MediaTek octa-core processor and comes equipped with a meager 3GB of RAM. Onboard storage is just 32GB. The phone features an edge-to-edge 6-inch display with a rather pathetic 1600×900 resolution. You get a 5MP front camera (with face unlock), a 13MP rear camera, and a respectable 3000mAh battery.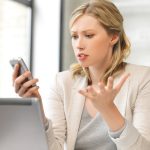 Microsoft introduced Nearby Share in Windows 10 as a way to quickly transfer files between PCs that support it wirelessly. The system uses Bluetooth or Wi-Fi for the functionality and is supported on Windows 10 and Windows 11.
Microsoft improved Nearby Share on Windows 11 by adding sharing over a private Wi-Fi network to the functionality.