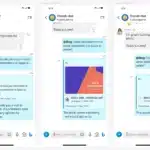 In a world saturated with messaging apps, there are few companies without something to offer; many, like Microsoft, have more than one app to choose from. Microsoft Teams is a popular choice in work environments, but stalwart Skype endures.
There are many words that are associated with Skype. Beautiful is not one of them. But this is changing. With its latest beta version released to Insiders, Microsoft is introducing a number of important aesthetic improvements -- as well as bug fixes -- which will eventually filter down to all users.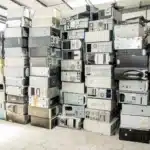 Citing concerns about making millions of Windows 10 PCs unsupported and obsolete, the Public Interest Research Group (PIRG) is calling on Microsoft to extend support for the operating system. Environmental concerns are also highlighted.
Windows 10 is set to be dropped from Microsoft's support list in 2025, meaning there will be no more security updates for the millions of people still using this version of Windows. PIRG points out that many PCs simply cannot be upgraded to Window 11, and large numbers of people cannot afford to upgrade their hardware. This is why the network of organizations is petitioning Microsoft to rethink its decision.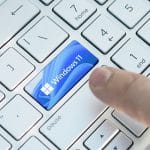 The time has finally come for Microsoft to unleash all of the new features of the Moment 4 update for Windows 11 to a wider audience with the release of the KB5031455 update.
Users are being treated to what is the biggest and most significant upgrade to Windows 11 since it was launched. Available for Windows 11 22H2, the KB5031455 update is a preview of the update that will be released for everyone next month and it includes all of the Moment 4 features -- such as Copilot, the new System Components section of Settings, and more -- enabled by default. There are also numerous bug fixes.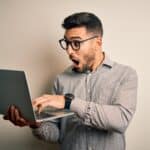 The annual Ubuntu Summit is where people who love Linux and open-source software gather to see what's new. This year, it's happening in the lovely city of Riga, Latvia, from November 3-5, 2023. And guess what? Microsoft, the big name we often connect with paid software, is joining in. This new partnership hints at more teamwork between big tech companies and open-source communities.
Microsoft being part of the Ubuntu Summit 2023 shows that it's warming up to open-source software. Those attending the summit, in person or online, will get to hear from Microsoft experts. They'll talk about cool stuff like using Linux on Windows, creating apps with .NET 8 on Ubuntu, and how Microsoft's Azure can work smoothly with Ubuntu's snapshot service.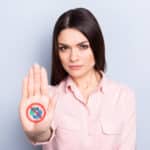 You can't have failed to have noticed that Microsoft has gone all-in on artificial intelligence lately. The company has created Copilot, an AI assistant, and added it to a number of its products, including Bing, Edge, and Windows 11.
While it's a worthy addition that's only going to get more useful over time, not everyone wants AI invading their software. We've already shown you how to remove Copilot from Windows 11, but how about removing it from Microsoft Edge?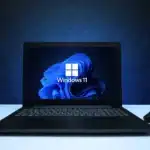 Microsoft is preparing to launch the final significant update to Windows 11 before the release of Windows 12. We already know a fair amount about the upcoming Windows 11 23H2, but the release date has not really pinned down to anything more specific than Q4 of 2023.
But ISO images for Windows 11 23H2 have now been spotted online, strongly suggesting that testing is now over and Microsoft is ready to unleash this hugely important update to Windows 11 users.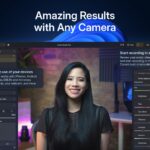 Five-hundred-and-sixty-five in a series. Welcome to this week's overview of the best apps, games and extensions released for Windows 10 and 11 on the Microsoft Store and elsewhere in the past seven days.
Microsoft plans to move several native apps to a new System Components hub in Windows 11. The apps include Get Help, Microsoft Store and Windows Security. A new Systems label will be shown in the Start Menu as well and, somewhat surprisingly, for more apps.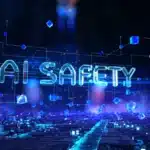 Microsoft has announced the general availability of its Azure AI Content Safety service. The system is designed to help platform operators to detect and filter harmful user-generated content and that generated by artificial intelligence in their services and apps.
Azure AI Content Safety can be used to scan and block text and image-based content, and Microsoft has made it highly customizable so it can be tailored for various modalities. The company says that the service can be used to weed out content that is offensive, risky, or undesirable, such as profanity, adult content, gore, violence, hate speech, and so on.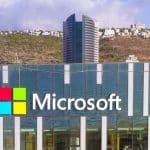 Interconnected digital technology advances at a rapid pace, and so do the tactics and strategies employed by malicious individuals, criminal groups, and even nation-states. The World Economic Forum predicts global cybercrime will reach $10.5 trillion by 2025, forcing businesses and governments to look for next-generation solutions against emerging digital threats.
Unfortunately, deliberate criminal activity is only part of the challenge in this data-driven era. Costly leaks of sensitive data might happen due to simple human errors -- in September, Microsoft's data was leaked two times, not only disclosing the company's plans for the next-gen Xbox but also exposing private employee data. As we already know, at least one of these events happened due to an accidentally misconfigured URL link.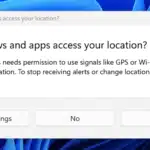 Windows 11 Insiders in the Dev Channel today get a new build with multi-monitor support for Copilot AI. For those testers who prefer to live on the bleeding edge, there's also a new Canary Channel build with numerous new features.
Additions in Windows 11 Canary Build 25977 include improved support for hearing aids equipped with Bluetooth Low Energy (LE)  Audio, new controls to manage which apps have access to the list of local Wi-Fi networks, and additional access control options for clients in SMB over QUIC.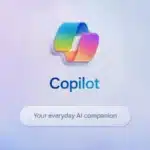 Development continues apace on Windows 11, and today Windows Insiders in the Dev Channel get a new flight which introduces improvements to Copilot, Microsoft's AI component.
With Build 23570, Copilot can now be used across multiple monitors and Microsoft has made this addition very easy to configure and use.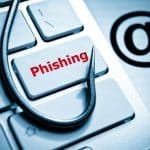 In the third quarter of this year, phishing attacks soared by 173 percent compared with the previous three months, and malware was up 110 percent over the same period.
Email security company Vade has released its quarterly Phishing and Malware Report which shows Q3 2023's malware volumes almost set a record for the highest total of any quarter, trailing only Q4 2016's mark of 126.8 million.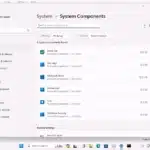 It is a number of weeks since we first learned about Windows 11's new System Components section in Windows 11. Initially discovered hidden in a Canary build of the operating system, Microsoft is now readying the new hub for a wider launch.
When it is made available to everyone, the new System Component hub will make various aspects of system management easier. It serves as a handy portal through which it is possible to change default apps, and take control of built-in apps and components without the need to hunt around in numerous places.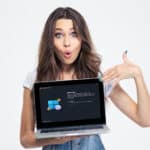 Although Microsoft is actively updating Windows 11, fixing problems and adding new features to its latest operating system -- most notably with the introduction of AI in the form of Copilot -- there are still lots of problems evident in the OS.
These issues and design inconsistencies ruin Windows 11 for many users, but thankfully Rectify11 is here to solve those, and the software has just been updated to version 3.0.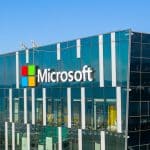 Microsoft now has a bug bounty program that aims to find issues in artificial intelligence. Specifically, the Microsoft AI Bounty Program is focused on tracking down vulnerabilities in the company's own AI-powered "Bing experience". This catch-all term covers a surprising number of products and services.
Interestingly, with this bounty program Microsoft is only offering rewards for the discovery of vulnerabilities considered Critical or Important. Those that are deemed of Moderate or Low severity will go unrewarded.