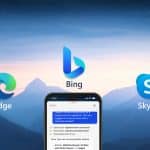 Microsoft isn't wasting any time in rolling out and expanding its new AI-powered version of Bing. Yesterday, the company explained how it was beginning to relax some of the limitations it introduced after its AI went rogue and started insulting and gaslighting users, and also revealed future plans which included allowing users to choose the tone of AI chats in Bing.
Today, Microsoft's Yusuf Mehdi, Corporate Vice President & Consumer Chief Marketing Officer, announces that the launch of the new AI-powered Bing and Edge mobile apps, which arrive with bonus new features, such as voice input.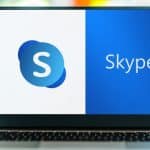 For as long as most users can remembers, Skype has come with a warning that it cannot be used to place 911 calls. Microsoft has just announced that this is now changing for users of the Windows 10, Windows 11, macOS, Linux, Android and iOS versions of the app.
The application is now labelled as offering "Limited emergency calling". What this means, for now, is that Skype users in the US are able to place 911 calls using the app, bringing it in line with a handful of other countries. More than this, Skype can help emergency operators to locate you if necessary -- but there are some limitations to the new functionality.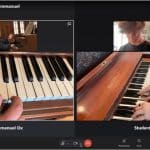 Skype may not rule the roost in the messaging arena, but Microsoft is constantly developing the stalwart app to make it ever more useful. And just as there are exciting changes happening in the Insider builds of Windows 11, so there are frequently intriguing glimpses into the future in the Insider builds of Skype.
An excellent case in point is the newly released Skype Insider build 8.80. In this latest release Microsoft has added a new feature called TwinCam which makes it possible to use two webcams simultaneously.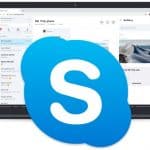 Do you use Skype? If yes, it is time to get really excited, as there is some legitimately cool news surrounding Microsoft's wildly popular cross-platform communication software. You see, Skype now has zoom support. Please don't misunderstand things, however, as that is zoom with a lowercase z. In other words, Skype is not getting support for the competing Zoom (with an uppercase Z).
Yes, folks, Microsoft has quite literally added the ability to zoom in on Skype screen-shares. In a new blog post, the Windows 11-maker explains, "It has happened to the best of us. You're in a call and someone shares their screen to show you something. Everyone else is nodding along, but you're squinting at your computer screen trying to read the tiny text they are referencing. It's just too small! With Skype's easy zoom in feature, you don't have to miss out."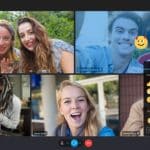 In a world of Zoom, Google Meet, Slack, Microsoft Teams et al, Skype has somewhat fallen out of favor. But this does not mean that Microsoft has given up on this particular messaging tool, and the company is keen to let users know that they have not been forgotten.
Promising that it will be "fast, playful, delightful and buttery smooth​", Microsoft has revealed some of what it has in store for Skype. In addition to a makeover, in the pipeline is a raft of new features including call recordings, animated backgrounds and support for multiple cameras across multiple devices with TwinCam.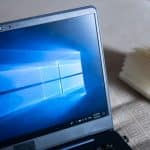 Microsoft has released a new optional, non-security update for Windows 10 that not only fixes a number of issues, but also adds a new Meet Now button to the taskbar.
The KB4580364 update is available for Windows 10 builds 2004 and 20H2. It addresses a wide range of bugs including system freezes and performance problems.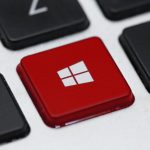 Yesterday, Microsoft rolled out a patch to what will be the Windows 10 October 2020 Update (20H2). This is available to those Insiders on the Beta and Release Preview Channels.
Insiders on the Dev Channel shouldn't feel left out however, as today they can install Build 20221, and this comes with Skype's Meet Now feature.

While there has been a good deal of controversy about Zoom lately, the video conferencing service remains incredibly popular. This is at least in part because of its ease of use, and the fact that it can be used without having to create an account.
Well aware that the privacy and security issues that have plagued Zoom have left many people considering alternatives, Microsoft has issued a timely reminder about the Meet Now option in Skype. This feature makes it possible to use Skype without having to install any software, or even sign up for an account.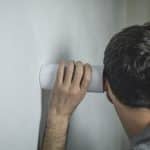 The idea that conversations you have with or via your computer are confidential has been completely dispelled over the last couple of weeks. We've learned that not only were Google workers listening to recordings of people using Google Assistant, Apple workers were listening in on Siri commands, and Amazon workers could hear what you're saying to Alexa.
If you thought Microsoft would not engage in such activity, think again. A new report reveals evidence that contractors working for Microsoft are listening to Skype calls made via the translation feature.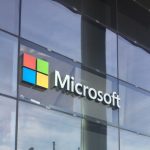 As Microsoft continue to push Teams, the company has announced that Skype for Business Online will be retired in 2021.
While this is far from surprising, this is the first time a date has been mentioned so users can prepare to transition away. With the retirement date set at July 31, 2021, users have two years to get ready for a move to Teams.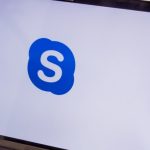 Microsoft has announced that it is cutting the SMS Connect feature from Skype at the end of August.
The feature -- which makes it possible for Android users to send and receive text messages via Skype on their computers -- has been dropped in the past but made a reappearance last year. But now Microsoft is trying to push people into using the Your Phone app instead.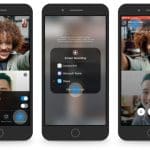 Since acquiring Skype, Microsoft has been slowly but surely developing the messaging tool, most recently increasing the number of chat participants to 50. Now the company has released a new version of the software -- in beta for the time being -- in which it is possible to share your screen with whoever you're chatting with.
The beta feature is available to people on the Skype Insider program, and it allows for mobile screen sharing on both iOS and Android.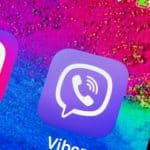 Viber has launched a new option called Viber Local Number which lets users in the US, UK and Canada buy a local phone number to associate with their account and use it to receive calls and texts with non-Viber users.
Viber Local Number (VLN) has been in closed beta testing for a little while, but it is now available to anyone from the supported countries that is interested. It is a similar system to that found in Skype, and will cost subscribers $4.99 per month.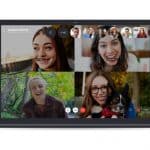 Following a beta test of the feature Microsoft has doubled the number of people that can take part in a Skype chat from 25 to 50 for all users.
The option of chatting with up to 49 other people applies to both video and audio chats, and it's something that is probably going to appeal to businesses more than individual users. The increase sees Skype finally catching up with Facebook Messenger, and overtaking Apple's FaceTime.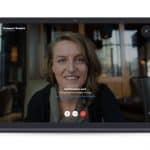 Microsoft has doubled the number of people that can take part in Skype group video calls. For beta testers involved in the Skype Insider Preview, the upper limit increases from 25 to 50.
While this may not be something that the average home user will be particularly interested in, it's something that will be welcomed by business users as it means they will be able to hold larger remote meetings for free.