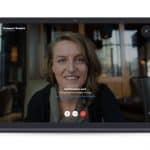 Microsoft has doubled the number of people that can take part in Skype group video calls. For beta testers involved in the Skype Insider Preview, the upper limit increases from 25 to 50.
While this may not be something that the average home user will be particularly interested in, it's something that will be welcomed by business users as it means they will be able to hold larger remote meetings for free.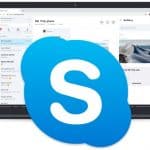 Most of the Skype-related news of late has been about Microsoft killing off Skype Classic and moving people to Skype 8 -- but now there's news about the web version of the communication tool. While there are a number of new features to explore -- including hi-def video calling, new notifications and call recording -- Microsoft has taken the decision to reduce the number of supported platforms.
The latest version of Skype for Web only works in Windows 10 and macOS 10.12 or newer, and only in the Chrome and Microsoft Edge browsers. Firefox and Opera users are left out in the cold, and anyone running Chrome OS or Linux will be disappointed to learn that their operating systems are no longer supported.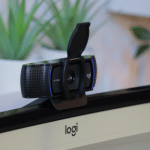 As more and more people opt to work from home these days, videoconferencing is becoming increasingly important. Simply dialing into a voice-only conference call won't cut it -- actually seeing your coworkers (and them seeing you) is a far better experience. Of course, the downside is you will have to wear clothes!
Having a good webcam is an essential part of the videoconferencing experience. True, you can get by with the low-quality camera found on your laptop, but why torture people with grainy video? Instead, you should leverage a quality webcam that will impress and delight your coworkers. The Logitech C920 has long been such an option for both laptops and desktops, but today, the company announces an "s" refresh -- the C920s Pro HD Webcam.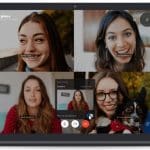 A few months after adding background blurring to its Teams tool, Microsoft has brought the same option to Skype on the desktop.
The feature serves two purposes. Firstly it helps to focus attention on the person that is speaking, but secondly -- and perhaps more importantly -- it hides any untidiness (or secrets) that may be going on behind the speaker. It's another push from Microsoft to move people away from Skype Classic to Skype 8.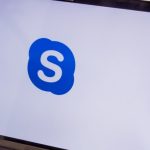 The end of Skype Classic (or Skype 7, if you prefer) has been on the cards for a while now, much to the annoyance of legions of users. Microsoft has been keen to encourage Classic users to migrate to Skype 8, but many have held out. Now Microsoft is forcing their hands.
When the company announced that support for Skype 7 and below was terminating at the beginning of November, Microsoft said that "you may be able to use older versions for a little while". Three months down the line, Skype Classic users are being forced into upgrading to Skype 8.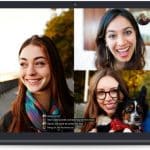 We're all pretty used to subtitles for movies and TV shows -- even if we don't need them, they can prove useful -- and Microsoft has now added this feature to Skype.
Ostensibly an accessibility feature (and launched on United Nations International Day of Persons with Disabilities), the new option means that Skype will be able to use voice recognition to show you the text of what is being said in a voice call. Microsoft will also bring the same feature to PowerPoint next year.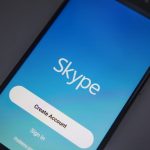 The death of Skype classic (or Skype 7.0 if you prefer) was reported a number of weeks ago, but after angry and emotional outpourings from users, Microsoft said that it would (slightly) extended its life. Now the company has revealed the new execution dates.
Dates is plural because the killing off of Skype classic is going to be a two-step process. The desktop version is first for the chop on November 1, with the mobile versions following a little later.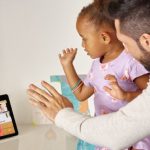 Microsoft has announced that Skype is coming to a range of Alexa devices.
At its hardware event yesterday, Amazon revealed the updated Echo Show with integrated Skype, but later this year voice-activated Skype calling will be landing on other Alexa devices. The feature will make it possible to place and receive Skype voice calls, video calls and SkypeOut calls.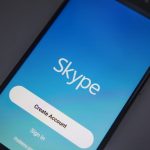 There's been a lot of Skype activity from Microsoft recently, starting off with the news (disappointing and frustrating for many) that Skype classic was to be killed off -- although this decision was later postponed. The company had also announced that call recording was coming to Skype 8.0, and now this is a reality.
There will be obvious privacy concerns about the arrival of this new feature, but Microsoft believes that it has a solution that will help keep people happy and informed.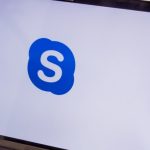 There was outcry when Microsoft recently announced plans to kill off Skype classic (better known as Skype 7.0) and force users to migrate to Skype 8.0 -- the modern version of the app. But after an outpouring of disappointment from Skype users, Microsoft has relented... a bit.
While it's not true to say that Skype classic has been saved, the kill date of September 1 has been extended -- until when is not clear. Microsoft says that it is extending support for the much- (well, more-) loved messaging tool "for some time".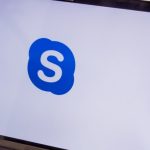 Microsoft has announced that Skype 7.0 (also known as Skype classic) is to be killed off, forcing all users to move on to the "modern" Skype 8.0.
The company says that from September 1, only the new version of Skype will work, and this is something that is likely to upset users who were unhappy at the redesign that was introduced nearly a year ago. To soften the blow, Microsoft has updated Skype 8 with a range of new features, and says that other new options -- including the ability to record Skype calls -- are on their way too.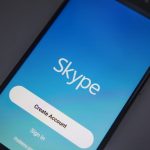 Starting next year, it will no longer be possible to log into Skype using your Facebook account. Thanks to the rollout of the updated Skype experience, as of January 2018, Skype users will need to log in using their Microsoft account.
This is not a change that is likely to affect regular users of Skype, but for anyone who rarely uses it, it is something of a pain.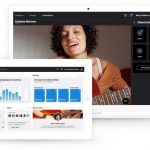 Microsoft has announced the upcoming release of a Skype Professional Account desktop client. Due to launch in the US as a preview very soon, this is a business-focused build of Skype that offers a host of extra features.
This includes the ability to book meeting, make notes and take payments, all from the comfort of a chat client. The aim is to reduce the number of tools and services anyone conducting a business online needs to use.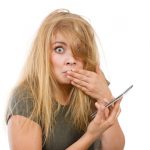 Cortana is a decent voice assistant. Hell, "she" is probably better than Apple's woefully disappointing Siri, but that isn't saying very much. Still, Microsoft's assistant very much annoys me on Windows 10. I don't necessarily want to use my desktop PC like my phone, and sometimes I feel like she is intruding on my computer. While some people like Cortana, I am sure others agree with me.
Depending on how you feel about Cortana, you will either hate or love Microsoft's latest move to shoehorn the virtual woman into your life. You see, starting today, Cortana is coming to Skype on mobile for both Android and iOS. I don't think anyone actually wanted her in Skype, but oh well, she is on the way. Unfortunately, there is one huge downside -- Microsoft is using her to scan your private messages! Yup, the Windows-maker seems a lot like Google with this move.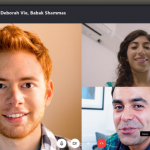 Skype is an important communication service thanks to its cross-compatibility. There are clients for Mac, Windows, Android, iOS, and even desktop Linux. It may not offer the best user experience, but it is passable, making it a solid choice for those that need to keep in touch across long distances.
Today, Microsoft releases a refreshed preview of Skype for Linux. There are both DEB and RPM packages available, making it easy to install on, say, Ubuntu, Debian, or Fedora. In fact, I successfully installed it on Pop!_OS earlier today. Believe it or not, the new interface is quite nice, making it something I could possibly enjoy using on my Linux machine.