The most popular stories on BetaNews this past week -- September 22-28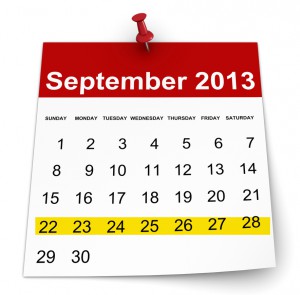 Microsoft held an event in NYC to launch the Surface 2 and Brian was live-blogging. The full video of the launch is available to view online as are advertisements that show off the tablets' versatility. Microsoft is pinning a lot on the updated product after the first generation suffered from poor sales. There were no great new features, but there is a redesigned kickstand, a healthy speed boost, new dock and updated covers -- Brian was particularly impressed by the Blades.
Anyone buying a Surface 2 or Surface Pro 2 earns themselves a SkyDrive upgrade. Purchase a new device and your online storage gets upgraded to 200GB, but the same amount of space is available for $100 per year. Moving away from Surface-related news, Microsoft turned its guns on Google Docs, highlighting user complaints to demonstrate the superiority of Office 365.
After last week's launch, Apple's iPhone remained in the headlines. Selling 9 million units in the opening weekend seems impressive on the face of things, but all may not be as it seems. It came as no great surprise that the top of the range iPhone 5s proved more popular than its cheaper counterpart, but the device's fingerprint reader was shown to be "hackable" with a printer and some glue.
Back on the desktop, Apple launches four new iMacs and also lost a patent case relating to the click wheel on iPod Classics.
It has been a week of mixed news for BlackBerry. The beleaguered company found a potential buyer, and then went on to announce massive losses when its financial results were published. The figures had been widely anticipated and had been preceded by the cancellation of a previously scheduled conference call with analysts.
A few new tablets were announced or released this week including a cheap offering from UK supermarket Tesco. New Kindle Fires boasting faster performance and better screens were also unveiled. For owners of Android phones and tablets, Android Device Manager was updated to include the option of remotely adding password protection to a device, and Mihaita showed how to achieve the same in Windows Phone. A report suggested that Windows Phone is the most unusable mobile OS available was published and lead to some lively debate in the comments!
In the Linux world, Gnome 3.10 was released and SteamOS, Valve's take on home media streaming, was also unveiled. Sticking with the media streaming theme, Roku updated its line of boxes and Netflix boosted video quality.
There was quite a lot happening online over the last seven days: Google changed YouTube commenting to be Google+ powered and Yahoo's email recycling program backfired slightly when it resulted in private data being handed over to the wrong people. Gmail suffered an unscheduled outage, and it was also revealed that some people are perfectly happy to remain cut off from the web.
That's it for now. Here's to another seven action-packed days.
Photo Credit: vinz89/Shutterstock