The most popular stories on BetaNews this past week - November 17 -- 23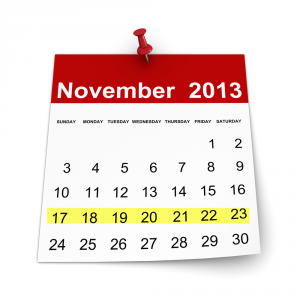 Sony PlayStation 4 hit the stores and Brian not only took a look at the brand new console, but also cracked open the case and slipped a larger hard drive inside. Brian wasn't alone in his love of the PS4, more than a million people also bought a console on the day of launch. But not everyone was happy as many units were found to suffer from a Blue Light of Death problem that rendered them unusable. Raspberry Pi was also celebrating its sales figures as more than two million were shifted since its launch last year.
In a rare show of unity, Microsoft and Google joined forces to help tackle the problem of online child pornography. At the same time, Microsoft took its Scroogled campaign to a new level by releasing merchandise (although Joe was impressed). Elsewhere online, Twitter introduced Twitter alerts to the UK and Ireland to help provide people with critical information in an emergency.
In a week that culminated in the launch of the Xbox One, Microsoft shuffled out a rather smaller release in the form of Office Remote for Windows Phone which allows for remote control of PowerPoint presentations. While there still are very (very) few official Google apps for Windows Phone, there are no shortage of companies producing apps to fill the gap, and the latest Gmail replacement is Metromail. Roku owners enjoyed the arrival of PlayCast which brings Chromecast-like functionality to the devices.  On Android, Google unveiled Newsstand.
The sales of Nokia's handset arm to Microsoft was finalized, but this wasn't the only news in the world of portable devices. Some big name app made their way onto Windows Phone in the form of Waze and Instagram. Google promised to improve the security of Android devices and the Kindle Fire HDX was updated.
If you were looking to upgrade your Nexus 4, 5, 7 or 10 to KitKat, Mahiata revealed everything you need to know. I'm a Surface Pro user and I would easily choose to keep using it over the iPad Air, but Wayne was of the opposite opinion.
Other highlights from the week: Apple won a not-insubstantial $290 million from Samsung, the Ouya console gained support for external storage, and Amazon Prime became a giftable commodity.
Xbox One may have been the biggest new release of the week -- oh, and Logitech managed to sort out Harmony remote support just in time -- but the door finally closed on WinAmp, the audio player (and later, cloud service) than millions of music lovers grew up on.
More of the same over the next seven days!
Photo Credit: vinz89/Shutterstock