The most popular stories on BetaNews this past week February 23 -- March 1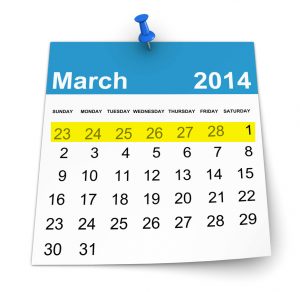 Webcam porn! Spying! Cell phones! Bitcoin controversy! Just another normal week in the world of tech news! Bitcoin exchange Mt Gox disappeared offline amid concern about missing millions and then filed for bankruptcy. After panic spread through Mac users following the discovery of a serious SSL bug in Mavericks, Apple released an update that plugged the hole -- but it was also discovered that iOS 7 has a keylogging vulnerability. Microsoft released Service Pack 1 for Office 2013, but anyone using Office 365 will need to force the installation of newer updates in order to reap the benefits.
Security updates are all well and good for operating systems and applications, but it will do little to protect you against the wandering eyes of government agencies. As if everything we have already learned about the activities of the NSA et al, this week's revelations about what the UK's GCHQ has been getting up to is sure to raise ire. Not content with logging emails and web searches, the UK intelligence agency apparently spent a number of years tapping into the webcam chats of millions of Yahoo users. There may be little good news in this revelation, but it was at least slightly amusing to find that the surveillers were rather taken aback by the amount of pornographic content they encountered. It makes ya proud!
The Mobile World Congress took place this week, bringing official news that Update 1 will be released for Windows 8.1 this spring, while Microsoft's announcement about a new batch of partners fueled speculation that devices running both Android and Windows Phone could be on the agenda. In other mobile news, Lenovo unveiled three more S-series phones and Nokia took the wraps off a new line of Android handsets -- with Microsoft revealing that Skype would be made available for the range.
As Sony launched waterproof phones and tablets in the form of the Xperia Z2 and Xperia Z2 Tablet, Microsoft was digesting the bittersweet news that Windows Phone was managing to increase its market share in the US, but stalling in the rest of the world. In a bid to maximize its share of the desktop market, reports suggested that Microsoft is considering cutting the cost of Windows licenses for OEMs. New devices were forthcoming from HP with the ElitePad 1000 G2 and ProPad 600, as well as the convertible Pavilion x360.
Samsung added to its product line with the unsurprisingly named Galaxy S5 -- and the reception was a little muted. Something of a blast from the past, BlackBerry raised its head to let the world know it is still alive, announcing details of the upcoming Z3 and Q20 smartphones. Mobile users in the US can celebrate the news that phone unlocking is now legal, although the hoped for legalization of bulk unlocking that might help to drive down is yet to happen.
Alan decided it was time to move on, cutting the cord on his cable and satellite subscriptions -- could you do the same? If not, there's always Roku's WWE network to fall back on, or Qplay from TiVo. Another option would be to invest in Apple TV, which this week was revealed to have earned Apple $1 billion. Nice work if you can get it.
Another week down, we're already into March -- a month that holds great promise… lots to come in the week ahead!
Image Credit: vinz89 / Shutterstock