The most popular stories on BetaNews this past week: April 6 -- April 12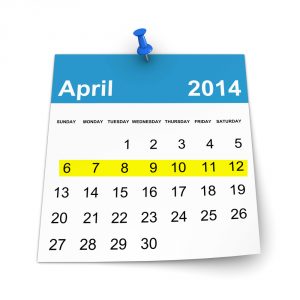 Microsoft was in the headlines this week not for launching new products but for, finally, bringing an end to support for Windows XP. Yes, the now ancient and decrepit -- although still much loved and used -- operating system is no more. It will be interesting to see how long it manages to survive now it has been officially dropped -- some are suggesting that a move to Linux might be in order, or even a switch to Chromebook. But, of course, it hasn't all been about XP. After the announcements at Build, Joe Belfiore revealed on Twitter that developers will be able to get their hands on Windows Phone 8.1 in the "first part of April".
There is also renewed interest in Windows 8.1 following the release of Update, and Microsoft published a guide to making the most of the new features and options. Will the operating system be viewed as fondly as XP in years to come? Only time will tell. Working in conjunction with Google, Microsoft also gave a new and improved YouTube experience to Xbox One owners.
It has been an interesting week on the security front. Derrick looked at the question of whether Apple devices really are safer and more secure than their rivals. There have been a large number of high-profile security breaches in recent months, but the flaw found in OpenSSL is probably one of the most wide-reaching -- although Google was quick to jump in and get to work getting things sorted out , so were we right to worry ? Something of a man after my own heart, Derrick donned his cynical cap, investigating why 3D TV in the home has turned out to be such a damp squib.
I've said it before, and I'll say it again: I'm not a fan of wearable tech. But that aside, will.i.am's soon-to-be-launched smartwatch is sure to generate a good deal of interest; it certainly seems to have the looks to make it stand out from the crowd. There are promising things ahead for other mobile devices, thanks to Qualcomm's announcement about the Snapdragon 810 and 808, but the new processors are not expected to hit smartphones and tablets until the first half of 2015. For now, handset lovers will have to content themselves with the likes of the HTC One (M8) which, despite the silly name, turns out to be a superb piece of kit.
This has been a slightly quieter week than normal, but hopefully things will pick up again over the next seven days. In the meantime -- enjoy the weekend!
Image Credit: vinz89/Shutterstock