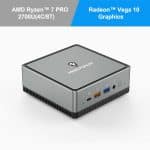 If you love mini desktop computers like I do, you absolutely must check out Minisforum. This company produces unique NUC-like computers with beautiful designs and respectable performance. They can typically run both Windows 10 and Linux wonderfully. We recently tested out the Intel-powered Minisforum EliteMini H31G and came away very impressed.
As an AMD fan, however, I am extremely excited about the company's latest offering. Called "DESKMINI UM270," this miniature desktop computer is powered by a quad-core Ryzen 7 PRO processor and features Vega 10 graphics. While it comes with 16GB RAM standard, it will support up to 64GB. For storage, there are two capacities of NVMe SSDs -- 256GB and 512GB.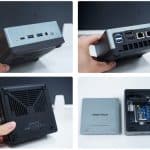 Large desktop computers are so unsightly. Nowadays, consumers seem happier to purchase a laptop or diminutive desktop. I recently bought a M1 Mac mini, and it is amazing to see how much power is packed into such a small body. It's a computer I recommend to anyone that likes macOS.
Unfortunately, the new M1 Mac mini cannot run Windows, but if you prefer Microsoft's operating system, there is no shortage of tiny desktops that run the OS. For instance, Intel's diminutive NUC machines are quite nice. Of course, Intel is not the only company focusing on small PCs. Another manufacturer, Minisforum, has been delighting customers with its little machines too. Today, that company launches two new models -- the Deskmini U850 and U820.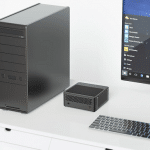 If you love mini desktop computers like I do, you absolutely must check out MINISFORUM. This company produces unique NUC-like computers with beautiful designs and respectable performance. They can run both Windows 10 and Linux wonderfully. We recently tested out the Intel-powered Minisforum EliteMini H31G and came away very impressed.
As an AMD fan, however, I am extremely excited about what MINISFORUM has planned next. Called "EliteMini BOX X400," the 1.35 liter PC can accommodate 2000, 3000, and 4000 series AMD Ryzen APUs, with the top option being the Ryzen 5 PRO 4650G processor. If you aren't familiar, an APU is a CPU and GPU on a single chip, so you can expect respectable graphics performance too.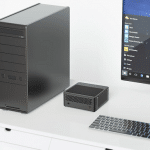 For whatever reason, I absolutely adore diminutive desktop computers. From the Apple Mac mini to the Intel NUC series, I am always fascinated by how much power can be crammed into a small form factor. Quite frankly, it is fun to have a tiny PC next to a big monitor and have friends and family marvel at the cuteness.
So when a new mini computer from Minisforum caught my eye, I knew I had to give it a go. Called "EliteMini H31G," it is a bit bigger than a traditional Intel NUC, but that is OK, as it is packing something special -- discreet NVIDIA graphics partnered with a 9th generation Intel Core processor. In other words, this little beast can handle gaming and video editing.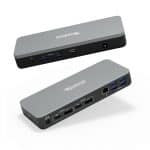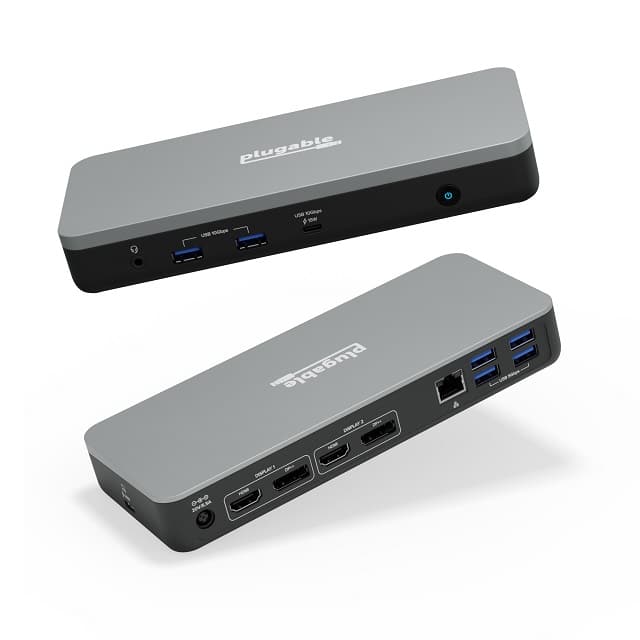 What is a Chromebook? Quite simply, it is a laptop running Google's Linux-based ChromeOS operating system. However, when you connect one of these notebooks to a monitor, keyboard, and mouse, it becomes a very capable makeshift desktop computer.
The most elegant way to transform a laptop into a desktop is with a USB-C docking station. But how can you be sure your Chromebook is compatible with such an accessory? Well, if the dock is officially certified as "Works With Chromebook," then you can be assured that it will work flawlessly.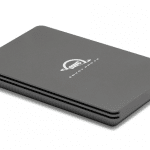 Last year, in the beginning of 2021, we told you about the Envoy Pro FX -- an external solid state drive from OWC. What made this particular SSD special was its use of two chipsets to maximize compatibility with both Thunderbolt and regular USB-C. The drive even comes with a dongle to make it compatible with USB-A.
And now, in 2022, OWC is giving the Envoy Pro FX a capacity boost. While the SSD remains the same in all other ways, as of today, it can now be had with a 4TB capacity option. Previously, the drive was limited to 240GB, 480GB, 1TB, and 2TB sizes. As you can see, 4TB is a pretty significant increase.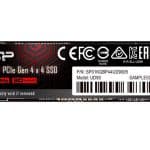 Are all PCIe 4.0 solid state drives fast? Absolutely. However, they aren't all the same speed. For instance, the Mushkin SSD we covered here can achieve read speeds up to 7,415MB/s -- that is really fast. A new SSD called "UD90" from Silicon Power, however, can only do up to 4,800MB/s.
Yes, folks, we have two M.2 drives, both with the same PCIe Gen 4x4 interface, but one is significantly faster than the other. In other words, the UD90 is rather slow as a PCIe Gen 4.0 drive... comparatively. And yet, compared to SATA-based solid state drives, the UD90 is actually incredibly fast.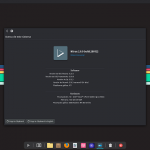 If you live in the Northeastern United States like me, there's a very good chance you are snowed-in right now. For instance, my town on Long Island got nearly two feet of snow dumped on it, so I am stuck indoors. While I have been passing the time by watching movies and playing old-school video game ROMs, I am starting to get a bit bored.
Thankfully, there is a new Linux-based operating system version to play with! You see, version 2.0.0 of the Debian-based Nitrux distribution is finally available. The distro comes with KDE Plasma 5.23.5 as the desktop environment, MESA 21.3.5, and the XanMod-modified Linux kernel 5.16.3 by default.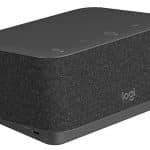 I'm a huge proponent of using laptops with docking stations. Most people want the portability of a notebook, meaning a traditional desktop just won't do. At the same time, people also like using a large monitor, keyboard, and mouse to maximize productivity at home or in the office. A dock or docking station transforms a laptop into a makeshift desktop, delivering some of the best of both worlds. This is a particularly great solution for remote users that are newly working from home.
Most docking stations are very cold and industrial in their designs. That isn't necessarily a bad thing -- these dock are just tools, after all. Of course, it doesn't have be that way. You see, today, Logitech launches a new such product that isn't just a useful tool, but a friendly piece of decor as well. Called "Logi Dock," it combines a docking station and a speakerphone into a warm and inviting package that will look nice in any setting.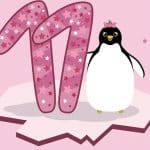 Debian is a great operating system in its own right, but also, it makes for an excellent base for other Linux distributions as well. For example, Ubuntu is probably the most well-known Linux distro in the world, and it is based on Debian. There are countless other operating systems, such as deepin Linux, that also stand on Debian's figurative shoulders. That's why it is so significant when a new version of Debian is released.
And today, that is exactly what is happening. You see, after much testing, Debian 11 is finally available for download! Called "Bullseye," the number of changes is absolutely insane. You see, it has 11,294 totally new packages and 42,821 updated packages. Some major changes include native exFAT support and improved printing.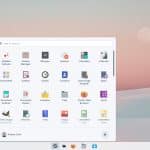 Windows 11 looks quite beautiful, but let's be honest... it is pretty much just Windows 10 with a fresh coat of paint. Sadly, Microsoft is requiring some pretty strict hardware requirements for the upcoming operating system, meaning many people could find themselves unable to upgrade. Even worse, the company has provided confusing communications regarding TPM requirements.
Thankfully, even if Microsoft thinks your perfectly fine computer is obsolete, the Linux community doesn't think that. In other words, if your computer is incompatible with Windows 11 due to a lack of a TPM chip or other hardware issue, it can still run a modern Linux distro just fine. In fact, thanks to the upcoming Zorin OS 16 Pro, you can experience the all-new Windows 11 interface on Linux! Wow!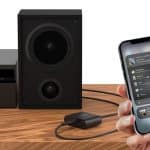 Here's the deal, folks; Bluetooth speakers are very convenient, but for the most part, they don't sound very good. Don't get me wrong, some Bluetooth speakers will impress in the sound quality department, but those models are few and far between. Audiophiles and other lovers of music will often instead opt for wired speakers and stereo receivers -- convenience be damned.
Apple's AirPlay 2 is far superior to Bluetooth, as it often provides better sound quality while operating over Wi-Fi. Yes, you can easily transmit to an AirPlay speaker as long as it is connected to the same network. The problem? AirPlay 2 speakers are rather rare. Thankfully, a new product from Belkin will transform your existing stereo receiver or speaker system into a makeshift AirPlay 2 device.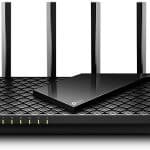 You do have a Wi-Fi 6 router, don't you? No? Oh heavens. You may want to consider upgrading soon. Look, even if you don't have any Wi-Fi 6 devices yet, you can score such a router, like the TP-Link Archer AX10, for less than $100. Seriously, folks, at these prices it's time to upgrade your aging wireless networking gear already.
While the aforementioned Archer AX10 is a great basic Wi-Fi 6 router, you may want something a bit better than entry level. In that case, you ill want to check out TP-Link's all-new Archer AX73 router. Yeah, it costs more, but it is still very affordable at less than $200 -- especially when you consider its promised AX5400 performance. It even has a USB 3.0 port and an impressive six antennas!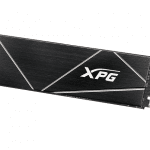 Does anybody truly need a PCIe 4.0 solid state drive? Well, "need" is a tricky word. Nobody will die as a result of using a slower and cheaper PCIe 3.0 SSD, but at the same time, some people very strongly crave having the latest and greatest. Gamers in particular are constantly looking for an edge with better hardware, even if doesn't really end up helping with their gaming.
Today, ADATA launches an insanely fast solid state drive under its XPG gaming brand. Called "GAMMIX S70 BLADE," it is a PCIe Gen4x4 M.2 2280 SSD with read speeds up to 7,400MB/s and write speeds up to 6,400MB/s. Yeah, folks, that is extremely high performance and both gamers and enthusiasts are going to want it badly.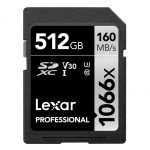 Nowadays, professional photographers with high-end camera equipment are embracing CFexpress storage cards more and more. The problem? Those cards are quite expensive. Not to mention, many photographers can get by without top of the line. And so, for many photographers -- amateur and professional alike -- good ol' SD cards are still more than fine.
Thankfully, companies are still putting out new SD cards, and today, Lexar launches its latest. The SILVER Series Professional 1066x SDXC UHS-I card is both fast and durable. Best of all, pricing starts at just $17.99, making it affordable for all consumers.