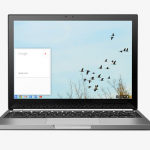 When Google announced the first Chromebook Pixel, many people scratched their heads in confusion. There was good reason for this; Chromebooks were looked at as low-cost web-browsing machines, while the Pixel was very expensive and beautiful. The developer-focused machine served as an example that laptops running Google's browser-focused operating system didn't have to be chintzy.
Unfortunately, Google allowed the Pixel to age and get stale with nary an incremental update. Hell, since Google seemingly ignored it, many people predicted the Pixel's demise. Well, I am happy to say that Google is finally updating the luxurious Chromebook Pixel.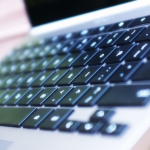 Last year, I disputed ridiculous assertions, based on widely misquoted NPD data, that 2014 would be "year of the Chromebook". It wasn't. But that designation does belong to 2015—at least in the United States. Measures: Number of new models; adoption by K-12 schools; and overall sales, which are surprisingly strong. Read carefully the next paragraph.
Through U.S. commercial channels and retail, Chromebooks accounted for 14 percent of laptop sales last year, according to NPD, which released data at my request. That's up from 8 percent in 2013. Commercial channels, largely to educational institutions, accounted for about two-thirds of 2014 Chromebook sold. Year over year, sales soared by 85 percent, and the trajectory continues to climb.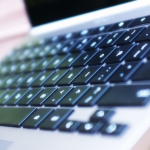 Colleague Alan Buckingham is on a summer sojourn using HP Chromebook 11. I took similar journey during August and September 2011, but the Samsung Series 3 Chromebook -- much as I liked the overall user experience -- couldn't satisfy my needs. In May 2012, with Samsung Chromebook Series 5 550's release, all changed. I started down a permanent path, looking back once for a few weeks. I am a Chromebook convert and eagerly watch to see where Alan will be when the summer sun fades to autumn colors.
"Can I use Chromebook as my primary PC?" It's a question I see often across the Interwebs. The answer is different: You can use Chromebook as your only computer. The only PCs in my home are Chromebooks. There are no Macs or Windows machines doing double duty. Chromebook is more than good enough. Most people will be surprised just how satisfying Chromebook can be -- and how affordable. For 96 cents more than the cost of one entry-level MacBook Air, you can buy from Amazon four HP Chromebook 11s -- the model Alan uses now. User benefits are surprisingly similar.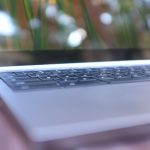 PC manufacturers' priorities baffle me. For years I bitched about OEMs shipping laptops with low-resolution screens -- even Apple. Sony is, or was, the exception but offering the feature for a price premium. My first 13.3-inch notebook with HD resolution (1600 by 900) was a VAIO. In 2006! Apple only followed the Japanese company six years later. The screen is the gateway to your computer, so why do so many OEMs ship cheap displays? For Macs and many Windows PCs, panels are brighter, if not higher-res, today. But not Chromebooks, even as prices push against the $299 threshold and pop above it.
Yesterday's Intel-Google event was an eye opener, or perhaps eye-strainer for anyone looking for Chromebooks with better screens. During the Q&A, PC execs dodged a couple questions about the displays, the majority of which are 1366 x 768 resolution and dim 200-nit brightness. Resolution matters less when panels are bright and deliver consistent color and contrast from wide viewing angles. Chromebooks consistently ship with the best keyboards on any laptop for any price, and the trackpads are exceptional, too. The displays suck. Only two models are good enough. Most newer models change nothing.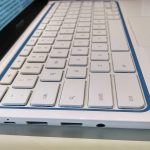 Today Mihaita Bamburic bids "Goodbye, Windows XP!" Meanwhile, Wayne Williams walks down eXPerience memory lane. For good reason: This week, Microsoft pulls the life support plug -- following many, many, many delays. Henceforth, you use XP at your own risk, or forcibly march forward into the second decade of the 21st Century. You could follow Microsoft to Windows 8.1, or be truly courageous. Mac or Linux laptop are options, or you could go Chromebook. Yeah, you read right.
Here in the United States, Best Buy will trade in your XP clunker and give "minimum of $100 toward the purchase of a new Windows computer, Apple computer or Chromebook". The offer ends April 19, so hurry. The cash back will practically pay for a new Chromebook, which costs so little and does so much -- surely more than your XP wheezer. Someone from the Windows division once told me that O2, as in Oxygen, was one of the runner-up names for XP. How fitting. Your old machine has been living off oxygen for far too long. Pull the plug. I'll give you some reasons why Chromebook.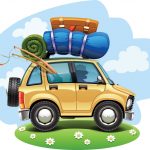 Throughout the year, I work pretty darn hard -- I wear multiple hats. Because of this, I decided to spend the holidays in sunny Florida as a working vacation. Sadly, the airfare was a bit too expensive, so I decided to drive there from New York.
Unfortunately, the place at which I am staying does not have WiFi or Television -- a nerd's worst nightmare. As a tech-writer, I was going to have to think smart about which devices I would bring and which would stay home. You may be surprised by my choices.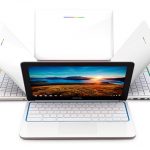 Many people reading this review tangle up in features. They have a spec-sheet mindset that obscures seeing some products' benefits. Google gets the difference, and you should too. The paper holder that wraps around a Starbucks coffee cup is a feature. Protecting your hand from burning is a benefit. While related, the two are distinct. Any evaluation of Chromebook -- or any other thing to be purchased -- should focus on benefits first. Specs are a distraction.
In offering my first impressions about HP Chromebook 11, I step back from features and focus on benefits and who gets the most from them. Based on the out-of-the-box experience, for most people reading this review, I would not recommend the computer, which Google co-designed, over Intel Haswell-based Chromebooks. However, keeping with suspicions expressed yesterday, the tiny Chromebook would be right for students. Design, size, portability, functionality and value for price offer the right mix of benefits for preschool-to-grade 12 students. HP Chromebook 11 is what white MacBook was to kids last decade.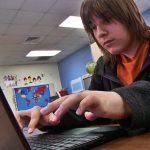 Google's self-promoting Chromebook educational sales is more than public relations fluff. Laptops running Chrome OS provided "all the growth" in the otherwise troubled U.S. retail PC market during back-to-school buying season, according to NPD. Otherwise, overall PC sales fell 2.5 percent, with desktops down 5 percent and notebooks off by 2 percent. Mac laptop sales sank 3 percent and Windows notebooks by 6 percent. Chromebook sales topped 175,000 units.
"Chromebook sales are being helped by demand for low-cost computing", Stephen Baker, NPD's vice president of industry analysis, tells me today. "We saw strong sales in under-$300 Windows products as well". But Windows is established, while Chromebook is new and necessitates a mind-shift reset: Mostly working in an Internet-connected web browser.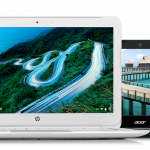 Today, at the Intel Developer Forum, Google and OEM partners unveiled plans to release new Chromebooks using Haswell chips. That means long battery life, on the order of MacBook Air, for a fraction of the price. Six top OEMs will produce Chromebooks, which isn't the best news for Microsoft and Windows 8.1. ASUS and Toshiba join Acer, HP, Lenovo and Samsung.
"Intel's latest processors consume less power to improve battery life by more than 2X over previous generations, while offering increased performance", Caesar Sengupta, Google's Chromebook product manager, claims. "This means these new Chromebooks can last all day so you can focus on getting things done".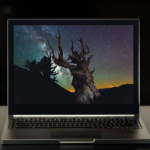 Seventh in a series. When I reported the original iPhone launch in June 2007, there was sense of history among the people waiting to buy. Several shared similar sentiment: That we would all look back in five or 10 years and see the mobile as a defining moment in computing. They were absolutely right. I feel similarly about Chromebook Pixel, not that as many people appreciate what it represents compared to the larger number of folks rushing to purchase Apple's smartphone.
Google's computer is an acquired taste, and so delish you don't easily go back. But there's a Vegemite quality. Most people wouldn't eat the spread, but ask those who do -- they can't live without it. Likewise, Chromebook Pixel isn't for everyone, but is for me and possibly could be for you, if given a chance.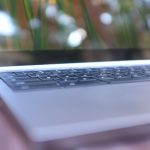 Yesterday, Google posted a public notice that "folks who ordered the Chromebook Pixel LTE from Google Play will start receiving them as early as Friday, April 12th". If that's you, I'd like to hear about it.
Jay Munsterman got his LTE model a day early and "it is sweet! For anyone else that prefers a Dvorak or non-qwerty keyboard: the keys pry off and reattach easily. And if you have both an ARM Chromebook and a Pixel you do end up with 1.1TB of Drive space". So much for today then. The Pixel comes with 1TB free Google Drive storage for three years.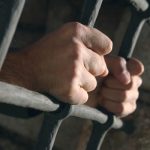 Now that's a question I never expected to ask on Easter morning. But instead of waking up to egg hunts, I'm haunted by Brian Fagioli's Google+ Chromebook Community post overnight. He stirs up the hornets nest today.
"Using Chrome OS is a lot like prisoners in jail making alcohol in the toilet", he writes. "Even when you are limited, you will find a way. While it is fun to find a way to do things despite the limitations of Chrome OS, the question remains: why do we choose to put ourselves in jail?"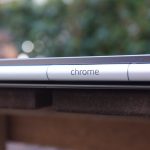 Early this morning, Google announced a massive expansion of Chromebook distribution, including new countries and more Best Buys in the United States.
"Starting Tuesday, the Acer, HP and Samsung Chromebooks will begin rolling out in Australia, Canada, France, Germany, Ireland and the Netherlands", Caesar Sengupta, Google product management director, says. "To help improve computing for organizations, we're rolling out Chromebooks to businesses and schools in these same countries as well".

Second in a series. Fourteen days using Google's first computer, my decision is made: I would buy one and will someday (taxes are brutal, so my options are limited short-term). I firmly believe that most buyers willing to spend $1,299 (32GB WiFi) or $1,449 (64GB 4G LTE) will be satisfied with Chromebook Pixel. That's because I presume they wouldn't dole out that much without really examining how the computer would fit their lifestyle; also, Google seeks the same people coming from Windows who might buy MacBook Pro 13-inch.
Seven days ago, in my first-impressions review, I looked at the overall experience and price benefits from the perspective of hardware. Here, I start to answer larger question: Can Pixel be your main and only machine? For most people, the answer is an unequivocal "No". But "most people" isn't Google's target market.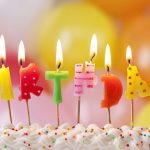 One year ago, March 6, 2012, Google renamed Android Market, and nothing is the same sense. The rebranded Google Play pushed forward a transition started in November 2011, with the broad expansion of content beyond apps. The name change also represented something bigger, shift in emphasis away from broader Android to the search giant's siloed services and brands. Google sought to imitate Apple while tackling wild Amazon.
On Play's first birthday, Google Android -- not the skinned software Amazon, HTC, LG, Samsung and others ship -- is a 98-pound weakling gone super steroids. The Mountain View, Calif.-based company sells apps, ebooks, gift cards, magazines, music, movies, TV shows and devices through the online store. There were no devices available a year ago, but now accessories, Chromebooks, smartphones and tablets. Three different computers are available, including the new and Google-branded Chromebook Pixel. Also: Two different Nexus 4 smartphones and Nexus 10 tablets and three Nexus 7 slates -- four if counting 32GB HSPA+ models twice, with different cellular SIMs.