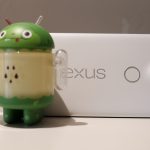 One of the advantages of buying a Nexus device is the guarantee that you're in line to receive updates for longer than devices from most other manufacturers. Google issues not only Android updates, but also monthly security patches for Nexus phones and tablets, and the company has just published its latest end-of-life list.
Next in line to drop off the support list are the Nexus 6 and Nexus 9. These devices will not receive "guaranteed Android version updates" (such as updates to Android N and Android O) after October 2016, but Google has also revealed when the Nexus6P and Nexus 5X will drop off the radar.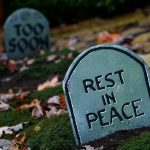 Many consumers have a love/hate relationship with their cell providers. On the one hand, these companies provide us with our much-needed data -- allowing us to access the Internet from almost anywhere. On the other hand, where the hate comes in, is high prices and data caps. By limiting data, these companies are arguably impeding technological progress -- users shouldn't have to be mindful of data usage.
It is for this reason that Project Fi has been a godsend for some. Google's cellular service -- piggybacked off of Wi-Fi, T-Mobile, and Sprint -- offers affordable tiered data plans. The big catch, unfortunately, was the invite system. You see, you had to have a special invite to sign up, meaning many of those that wanted to, simply couldn't. Today, this changes as Google kills Project Fi invites, making it available to anyone in the United States. I am very happy to say 'RIP' to the invite system!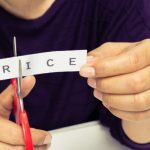 There is no denying that Nexus 5X is the more attractive option in Google's smartphone lineup for price-conscious buyers. Unless shoppers really, really want the bigger screen and slightly beefier hardware that Nexus 6P has to offer, getting the entry-level Nexus is a no-brainer considering that it will more than meet their needs.
That $30 price cut that it received just two weeks ago has only made it even more appealing. But it looks like it was not big enough, as Google just lowered the asking price for the second time this month.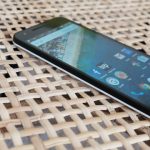 Last year, for the first time, Google introduced two new Nexus smartphones, giving its fans the option to choose between a smaller LG-built Nexus 5X, which is the much-awaited follow up to Nexus 5, and a premium Huawei-made Nexus 6P phablet, which replaces Nexus 6 in its lineup.
The former is definitely the more appealing of the two for price-conscious shoppers. The base Nexus 5X arrived with a $379 price tag, while the more expensive Nexus 6P launched at $499. Now Google has made Nexus 5X even more attractive, thanks to a permanent $30 price cut.

Phones have been gradually getting bigger in the past few years. That makes for better displays for watching videos and viewing documents and web pages, but there's a downside too.
For many people it makes them more awkward to carry around and can mean they're harder to use as a phone because you need two hands to operate them.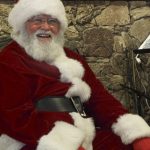 If you're smartphone shopping this holiday and wondering what to buy, my primer can assist—with caveats. I focus solely on Androids that are higher end but affordable, and I ignore iPhones. No slight against Apple devices is intended. I figure that people who want an iPhone won't likely consider an alternative. Also: The differences aren't as pronounced. For example, the major benefit choosing 6s or 6s Plus over the two previous models is slightly lower price (3D Touch is an unnecessary gimmick). The major benefit picking 5s over the 6 or 6 Plus is again price but also smaller size.
Among Androids, differences abound—and many, such as older OS versions or custom UI skins, are carrier or manufacturer imposed. That's without considering the bloatware that either or both parties might impose. I intentionally focus on devices that offer the most value for price paid, which includes upfront or payment-plan purchased unlocked.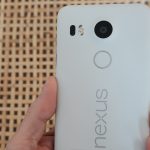 The question everyone should ask about Google-branded, LG-manufactured Nexus 5X: Who is it for? My first-impressions review primarily focuses on the answer. My wife is one person, and I am surprised. Because conceptually she steps down from the Motorola Droid Turbo, which by raw specs is the superior mobile. Budget buyers also should consider the 5X or anyone living the Google lifestyle or wanting stock Android.
The new handset course corrects last year's release blunder, when Google sized up to 6-inch screen with the Nexus 6, leaving many satisfied N5 owners in stunned silence followed by loud complaint. While a N6 fan, I agree: It is a huge phone that is overly large for the majority of prospective buyers. This year's solution is smart. Google released two smartphones: Nexus 6P, which while phablet-class is markedly more manageable in the hands than its predecessor; Nexus 5X, for people wanting something smaller and for N5 owners looking to upgrade.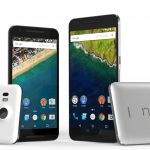 Google packed today's big annual autumn product launch with loads of news: Nexus 5X and 6P (available for preorder now); Chromecast 2 and Chromecast Audio (for sale today); Google Photo enhancements (rolling out soon); Android 6 "Marshmallow" (arriving on existing Nexus devices next week); and Pixel C tablet (coming sometime before the holidays). Jamming in so much, some things might get overlooked. One seeming tidbit rapped my attention.
Soon after discussing how Marshmallow uses a new permissions scheme for apps, Google veep Dave Burke said: "With the new Nexus devices, we've reduced the number of preloaded apps on the phone, to make the out-of-box experience cleaner and simpler. We've also developed a new system that moves over a quarter of our apps to a post-setup installation phase, which means they can be uninstalled just like any other apps". The implications are interesting.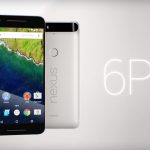 At a media event in San Francisco, Google launches the new Nexus smartphones. Called the Nexus 6P and the Nexus 5X, both handsets come with high-end specifications and several enticing features. While the handsets aren't going to be available in India until later this year, we now know how much money you need if you want to purchase either of the devices.
Google India has -- interestingly -- published the price information of the Huawei-made Nexus 6P, as well as the LG-made Nexus 5X. This is interesting because Google doesn't usually offer this kind of information until it is ready to launch the handset in the country -- at least that was the case with previous Nexus smartphones in India.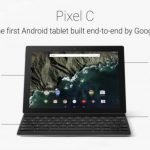 In addition to two new Nexus smartphones: Nexus 5X and Nexus 6P, Google at its media event in San Francisco today refreshes its tablet lineup. The company is calling its new tablet the Pixel C which, unlike the Pixel notebook lineup, doesn't run Chrome OS, but instead it runs the "latest and greatest" version of Android: 6.0 Marshmallow.
Unlike smartphones that continue to sell like hotcakes, tablets shipment figures aren't that pleasing. Everyone from Google to Apple to Samsung is struggling to entice users. Which brings us to the recent modern era where companies aren't trying to sell you a large tablet to just consume media content, and do basic emails. They are selling you a device that can be just as productive as the laptop.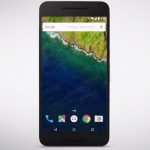 The new Nexus smartphones are here. Google at its media event today in San Francisco announces the Nexus 6P and the Nexus 5X. The Nexus 6P, which has been manufactured by Huawei comes equipped with top-of-the-line hardware modules, while the LG-made Nexus 5X offers major improvements to 2013's Nexus 5.
The real deal is the Nexus 6P, which can truly compete with rivals' flagship smartphones. It looks like the Nexus One, from the design standpoint, and comes with full metal unibody shell. There are four color options to choose from: aluminum, graphite, frost, and gold.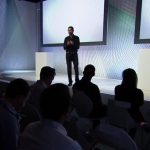 Even though pretty much everything you could wish to know about Google's next generation of Nexus branded smartphones has already been leaked on to the web, the search giant will be unveiling them officially today.
You can expect to see Google reveal the Nexus 5X, a 5.2in smartphone, and the Nexus 6P, a 5.7in device that will be slightly smaller than last year's Nexus 6. Google is believed to be planning to showcase the Chromecast 2 at the event too.