The most popular stories on BetaNews this past week -- October 20-26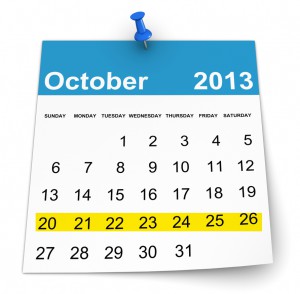 Apple took center stage this week. At a special event the new iPad Air, iPad mini, Mac Pro and a raft of free software were all revealed, and we liveblogged through the whole thing. Not to be outdone by Microsoft, Apple decided to give Mavericks away free of charge along with iWork and iLife. But it was the iPad Air and mini that stole the show, sharing the same innards as the recently announced iPhone 5s, but boasting a redesigned exterior -- at least in the case of the Air.
Of course, no tablet launch would be complete without matching cases. There was also the interestingly designed Mac Pro which looks delightful and is a serious powerhouse, but has a price tag to match. After the big launch of the iPhone 5s, Apple showed off the latest addition to the iPhone range in a TV commercial.
It has been a week of mixed fortunes for Microsoft this last seven days. After the launch of Windows 8.1, Internet Explorer 11 users were disappointed to find that Google was not working in the browser. A quick tweak saw that it was fixed, however. Surface RT users looking to upgrade to RT 8.1 had a slightly rough time and Microsoft ended up pulling the update from the Windows Store before quietly fixing the problem and re-issuing the update. We also showed you how to grab the Windows 8.1 ISO without the need for an MSDN subscription.
Surface 2 went on sale this week and Microsoft targeted musicians with the intriguing Surface Music Kit. The company also made a move to get rid of stock of the previous generation Surface Pro by dropping the price.
Google launched a series of tools aimed at promoting freedom of speech around the world while at the same time ruffling some feathers by experimenting with banner ads in search results. It was the end of an era as torrent website isoHunt shut up shop. In other online news Yahoo acquired image recognition startup LookFlow.
Despite later deciding to spend a week using only Microsoft products, Brian was more than a little impressed with the Acer C720 Chromebook.
Moving on to smartphones, Windows Phone users gained a new alternative browser in the form of Maxthon and Mihaita was keen to highlight why you might want to try out a Microsoft/Nokia handset. Following the release of Update 3 last week, new larger Windows Phone handsets were showcased. Nokia also unveiled its new Windows RT 8.1 tablet, the Lumia 2520. In a break from the norm, LG released its first Firefox OS phone, the Fireweb.
That's it for this week. The next seven days promise to be action-packed... there's a distinct possibility that Google may have a word or two to say about the Nexus 5. We have our ears to the ground.
Photo Credit: vinz89/Shutterstock