The most popular stories on BetaNews this past week -- December 8 - 14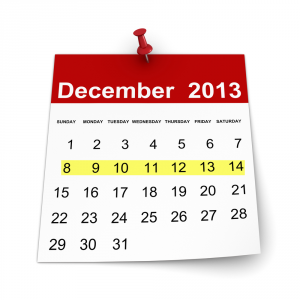 Things are starting to get festive, and that means there's also a lot going on. This past week has been quite a busy one! It might not come as a surprise, but the figures are in -- Windows 8.1 is not performing anywhere near as well as Windows 7 in terms of sales. Part of the reason for the slower adoption could be the Start screen and the absence of the Start menu. There has been some debate here at BetaNews about the possibility that the Start menu could make a return. Brian is very much opposed to the idea, I think it's probably a good idea, particularly for business users, while Wayne showed us how to get the Start menu back right now.
The backlash against NSA surveillance continues, and now Microsoft, Apple, Google and a number of other big names have joined forces and written to President Obama asking for reform. Joe was not impressed. To help protect user accounts, Microsoft beefed up security.
Wayne jumped ship, leaving behind Samsung as he fell back in love with the iPhone. Microsoft is keen for customers to switch from Gmail to Outlook.com and released a tool to make it easier than ever -- and Alan had a guide to doing it. Yahoo suffered an outage that lasted for a few days, leaving users confused and upset. Some YouTube uploaders were upset when their video game footage uploads were slapped with copyright warnings.
The Nokia Lumia 2520 was found to have a more impressive screen than the Surface 2, and Android users were warned to be on the watch for a nasty piece of malware that could lead to hefty phone bills. Factory images for Android 4.4.2 were released for people to get their hands dirty with.
To help you get in the festive mood, Rdio launched a series of holiday stations and playlists. The service was also updated to make it available in more countries. If you're looking for other forms of entertainment this holiday season Google's update to Chromecast -- including support for Plex -- will keep you supplied with all the streaming media you could need. If you have visitors coming for Christmas, you could use Google Maps and Photo Spheres to create a 3D map to give interactive directions thanks to a new update.
This wasn't the only 3D update this week -- Microsoft also made improvements to PhotoSynth. If you're on the lookout for a quick last-minute present, the LG G Pad 8.3 is worth a look, as is the white Nexus 7. In the market for a new laptop? Try Dell's new Chromebook on for size. Twitter took a look back at what has happened in 2013.
That's it for this week. The coming seven days are sure to be busy... as we all panic with online Christmas shopping!