The most popular stories on BetaNews this past week: January 4 -- 11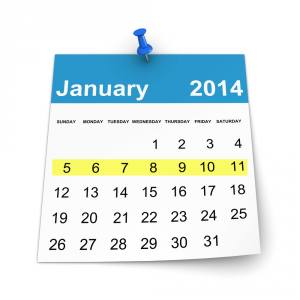 This was a week dominated by CES, and there were a huge number of announcements about upcoming hardware. Lenovo took the wraps off the (slightly) heavyweight ThinkPad Tablet 8, but any excess weight was countered by the ultra-light ThinkPad X1 Carbon ultrabook. HP's range of business desktops even included one device running Android, while Nvidia's new Tegra K1 promises much for the mobile market.
Competitor Qualcomm revealed two processors designed for entertainment while Pure's Connect platform opens up the possibility of using any streaming music service with its wireless speakers. Smart TVs are set to benefit from the addition of Roku software, but it seems that the technology du jour is 4K, with a new 4K laptop from Toshiba joining the streams of 4K TVs and monitors.
Germaphobics can celebrate the launch of Antimicrobial Gorilla Glass which will keep your mobile screen sanitary. Mobile workers can also benefit from the extended battery life of 14 hours from the Samsung ATIV Book 9 2014 Edition. The company also launched a couple of 12.2-inch tablets, the Galaxy NotePRO and TabPRO. CES saw several transforming computers, and I had enough of the genre.
Android, iOS and Windows Phone may have more serious competition in 2014 as a new batch of partners joined forces to push Firefox OS, and mobile devices got a whole lot tougher with the launch of the Panasonic Toughpad FZ-M1. Taking a step away from all of the interesting releases, one of the highlights of this year's CES for many people has to be Transformers' director Michael Bay making something of a spectacle of himself after suffering from what appeared to be a combination of stage-fright and autocue issues.
Google was up to its usual tricks again, starting off by taking onboard another small company -- this time, Android app Timely's developer. Shortly after this, the company managed to annoy Gmail users by introducing a feature that makes it possible for any Google+ user to email a Gmail user -- but thankfully this can be disabled. Yahoo did a good job of upsetting a few people as well, spreading malware via advertisments. Amazon, on the other hand, did a good job of keeping its customers happy.
Facts and figures from the week revealed that the PS4 is far outselling the Xbox One, over $10 billion was spent in Apple's App Store, and the top gadgets of the year were announced.
Well… it's been a busy one. If you're looking for a little light relief (so to speak...) take heart from the German court ruling that said streaming 'pirated' porn videos is not illegal. Nice if you like that sort of thing!
Image Credit: vinz89 / Shutterstock