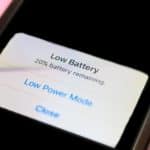 Modern smartphones are fantastic, but they burn through battery life like no-one's business. Most of us charge our devices overnight, but if you've used your phone a lot in the day, there's a good chance you'll have needed to top up the battery at least once at some point -- especially if your handset is getting on a bit.
Few people choose a smartphone based solely on its battery life (as the abject failure of the 18,000mAh battery-toting Energizer P18K shows) but it is still an important consideration. If you've found you're not getting as much life from your phone as the manufacturer claimed, you won't be too surprised to see an investigation by consumer champion Which? came to the same conclusion.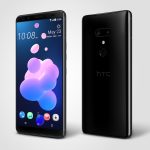 The smartphone market is very mature these days, making it damn near impossible for a device to stand out. Even Apple's polarizing notch is being adopted by countless Android smartphone manufacturers, making that unique thing very common. Hell, we are approaching the point where not having a notch will be odd!
Today, HTC announces its newest smartphone, and believe it or not, it doesn't have a notch. Called the "U12+," it has all the fantastic specs you'd expect from a flagship, but unfortunately, its overall design is a little bland. Don't get me wrong, it doesn't look bad, but it is just very uninspired. It does have the second generation of HTC's cool "touch sense" technology, however, which lets you squeeze the phone's edges to interact with the OS.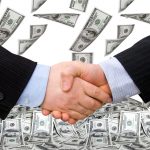 There have been rumors for a while now that Google was going to buy the struggling HTC. This seemed like a wonderful idea, as HTC makes great smartphones, which is good for the overall health of the Android market.
Today, a deal finally happens, but Google didn't buy HTC outright. Strangely, as the deal is laid out, the search giant has seemingly bought HTC employees. Yes, for $1.1 billion, the search giant has sort of purchased human beings -- plus it gets access to some intellectual property. HTC gets a much-needed big influx of cash.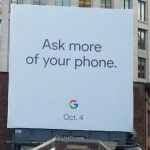 Google is expected to take the wraps off the Pixel 2 next month along with -- probably -- the Pixel 2 XL. Last year's Pixel event took place on October 4, and the appearance of a billboard in Boston suggests that the same date will be used this year.
The Google billboard says simply: "Ask more of your phone" and then the date, Oct. 4. The sighting of the billboard comes just as the LG-manufactured Pixel 2 XL passes through FCC.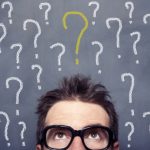 Rumor has it that Google is about to buy HTC's smartphone business. The search giant has the money and the hunger to make it in this market, and the Taiwanese maker has the know-how it needs to come up with the great products that it needs to make a splash -- just look at the Pixel for example. It looks like a match made in heaven.
But, looking at Google's history with Motorola it is hard to understand why the search giant needs to buy another smartphone business. After all, it does not need to own one to make its Pixel smartphones, so why go through all this trouble?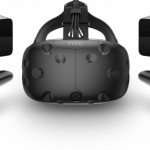 Most consumers are either unfamiliar with VR headsets or not interested in owning one. Part of the problem, at least with devices like HTC Vive VR, is the high price, which is hard to justify when we're talking about a technology in its infancy.
However, as the barrier of entry is lowered, VR headsets will become more appealing to a larger number of consumers. HTC is aware of this, which is why it's given the Vive VR a major price cut.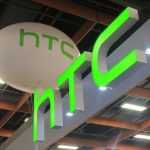 Over the weekend, distress rippled around the HTC community as advertisements suddenly appeared in the TouchPal keyboard. The keyboard is installed as the default on many of HTC's Android phones, including the HTC 10, and users took to social media to voice their unhappiness and concerns about privacy.
Despite the ire directed at the Taiwanese company, HTC is not directly responsible for the keyboard, or the update that pushed ads onto people. Rather, the developer issued an update resulting in the SNAFU that upset so many people.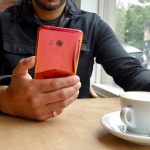 One fun aspect of Android is that there are many different device designs. Unlike the iPhone which is largely uniform in style, there are countless smartphones running Google's mobile operating system with different sizes, shapes, colors, user interfaces, etc. Heck, you can still get an Android phone with a physical keyboard!
One manufacturer that is often pushing the envelope on design is HTC. Its newest smartphone, the U11, is absolutely gorgeous from an appearance perspective, but it has a very unique aspect too -- it is squeezable. Yes, you can squeeze the frame to interact with the phone. Unfortunately, one of the most lovely colors for the phone, called "Solar Red," was not available to consumers in the USA. This is changing, thankfully, as HTC is bringing the sought-after color to America.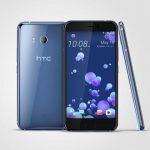 HTC today finally unveils a high-end Android smartphone that you might actually want to buy. It's called the U11 and it comes with pretty much everything you can expect in a flagship in 2017, save for that awkward, tall display that you see on rivals like the LG G6 and Samsung Galaxy S8.
HTC has had quite a few uninspiring devices in recent years, but the U11 represents a departure from that trend. It has the latest and greatest internals, the best camera around, an attractive design, and the latest version of Android. It's like HTC listened to all the complaints and decided to, you know, not screw things up this time around.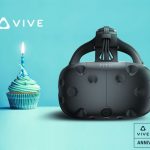 While virtual reality has long been expensive, it has become more achievable in recent years. A VR-ready PC is much more affordable, as are the VR accessories. It still isn't a simple affair, however, as there are competing platforms, such as Oculus and Vive. It can be confusing for consumers to know which to choose.
Today, Vive-maker HTC announces that it is celebrating the one-year anniversary of the commercial launch of the virtual reality platform and hardware. To mark the occasion, existing users will get a free game, while new buyers of the hardware will save $100. More exciting, however, the company is launching Viveport Subscription on April 5. For a paltry monthly fee, users get access to a big library of VR apps and games.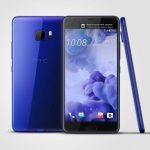 HTC has a serious problem: it cannot deliver a flagship worth getting excited about. A while back, the company at least tried to do things differently, to get consumers talking, but lately it seems happy just to have a new high-end smartphone on the market -- even if everyone knows it's way behind the competition.
Last year's flagship, called HTC 10, was better than its most-recent predecessors, but it failed to stand out against devices like Apple's iPhone 6s and Samsung's Galaxy S7. So no one cared about it. This year's HTC U Ultra is no different -- it's probably the most uninspiring device in its segment. How disappointing.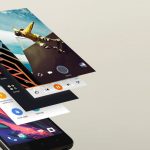 HTC, while not exactly a name to have the likes of Apple and Samsung quaking in their boots, has always been a brand to get rather excited about. Choosing a smartphone is clearly a highly personal affair, but in terms of build quality, features and value for money, HTC never fails to impress.
The newly announced HTC Desire 10 Lifestyle and HTC Desire 10 Pro both sit firmly in the mid-range for the company, and unashamedly ape the look of iPhones of yore. Despite the naming convention, both of the phones seem to be targeted at the millennial market, with a great deal of attention placed on selfies and music. Clearly the Pro model packs the most into the case, but do the handsets continue the HTC tradition of delivering more than you would expect?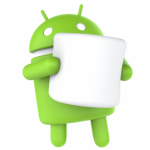 In just two months, Marshmallow has more than doubled its usage share in the Android market, thanks to the introduction of new devices and the availability of more software updates for older but popular handsets.
According to Google's latest figures, which are based on data collected during the seven days ending March 7, 7.5 percent of Android devices now run Marshmallow. When I last covered the distribution numbers in March, its usage share was at just 2.3 percent and it looked like its rise towards the top would be a very slow one.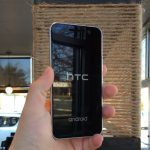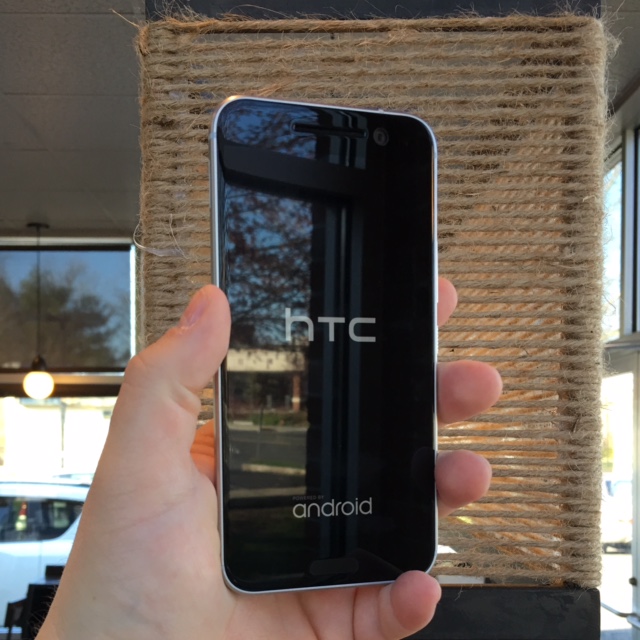 For the past 6 months or so, I have been using an iPhone 6S Plus. After years of living in an Android world, I decided to give Apple's offering a try. Why? Well, I don't like how some Android manufacturers fail to issue regular updates for their devices. Many people use phones and tablets with known vulnerabilities that will never be patched, and that is not cool. Regardless of your opinion of Apple or iOS, you must admit that the company is timely with updates for all of its currently supported devices.
As a lover of all tech, however, I am still very interested in Android. Google's Linux-based operating system is a very rewarding experience. And so, I found myself extremely intrigued by the HTC 10. That company is known for using premium materials, while also providing a close-to-stock Android experience. More importantly, it historically offers respectable support. Can the 10 live up to my expectations?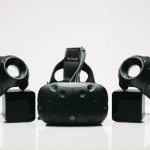 Most consumers are oblivious to the existence of virtual reality headsets. Part of the problem is that, even though some companies have announced VR devices and there has been lots of talk surrounding them, only a few of them are actually available for consumers to buy.
HTC is now adding its new Vive Pre to that list. The company's second-generation VR headset, which it just announced at CES 2016, will be made available to the public this April.