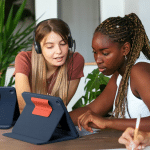 Want to know a secret? Kids do not want to use a clunky Windows 10 laptop for education. Instead, they will much prefer devices they are familiar with, such as Chromebooks or the iPad. Apple's tablet in particular can make learning more fun, as it simply feels more exciting. Kids just love Apple's iPad.
With the right accessory, the iPad tablet can become quite the capable laptop too. And no, you don't need an iPad Pro to have a proper laptop-like experience. For instance, the Logitech Rugged Combo 3 Touch will transform the "regular" 7th or 8th gen iPad into the ultimate laptop for education, while simultaneously protecting it from drops up to 4.5 feet. It has both a trackpad and a keyboard, plus it connects using the smart connector pins -- no Bluetooth or external power needed.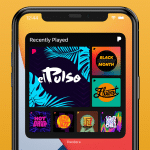 You know what was funny? The excitement of iPhone users when Apple finally added home screen widget support to iOS. It was comical because Google had widget support on Android pretty much forever. In other words, the Apple faithful were getting all hot and bothered over what Android users considered "old hat."
But OK, it doesn't really matter which platform had widgets first -- both Android and iOS/iPadOS have them now. While there has long been a Pandora widget for Android, today, the music streaming company launches a new widget for Apple's mobile devices too -- as long as they are running iOS/iPadOS version 14.x.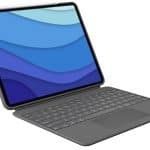 If you want the absolute best tablet computing experience, you must get an iPad. Are there good Android tablets? Yes, but iPad is simply better. There's a reason the Android tablet market has largely dried up -- consumers don't really care about them. Trust me, folks, Apple created magic with the iPad.
While iPad can technically serve as someone's only computer without any added accessories, it does shine when you connect it to a keyboard case -- particularly one with a trackpad. With one of these cases, you essentially turn the iPad into a makeshift laptop. Like Microsoft's Surface Pro tablets, however, balancing the kickstand on your actual lap while typing on the keyboard might be a bit frustrating.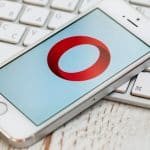 One of the best things about using an Apple iPhone, iPad, or Mac is having access to the best overall web browser on the market -- Safari. That's why I am always a bit perplexed when someone chooses an alternative like Chrome or Firefox for an Apple computer or device. Don't get me wrong, those two browsers from Mozilla and Google are great too, but Apple's offering is just faster, more focused on privacy, and better for battery life.
But OK, for whatever reason, people do pick third-party web browsers on the iPhone; even though Apple doesn't allow those browsers to use alternative browsing engines. But hey, at least you can change your default web browser on iOS and iPadOS nowadays.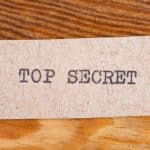 iOS 14 introduced a lot of useful new features to the iPhone and iPad. You'll know about the main ones, but there's a handy new way to quickly perform everyday tasks which you might not know about.
You can get your iPhone to open the App Switcher or Control Center, go to the Home or Lock screen, take a screenshot, mute your phone, open the Notification Center, control the volume, wake Siri, and more, just by drumming on the back of your device. You will need to spend a little time setting this up first.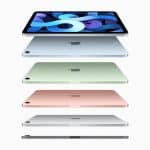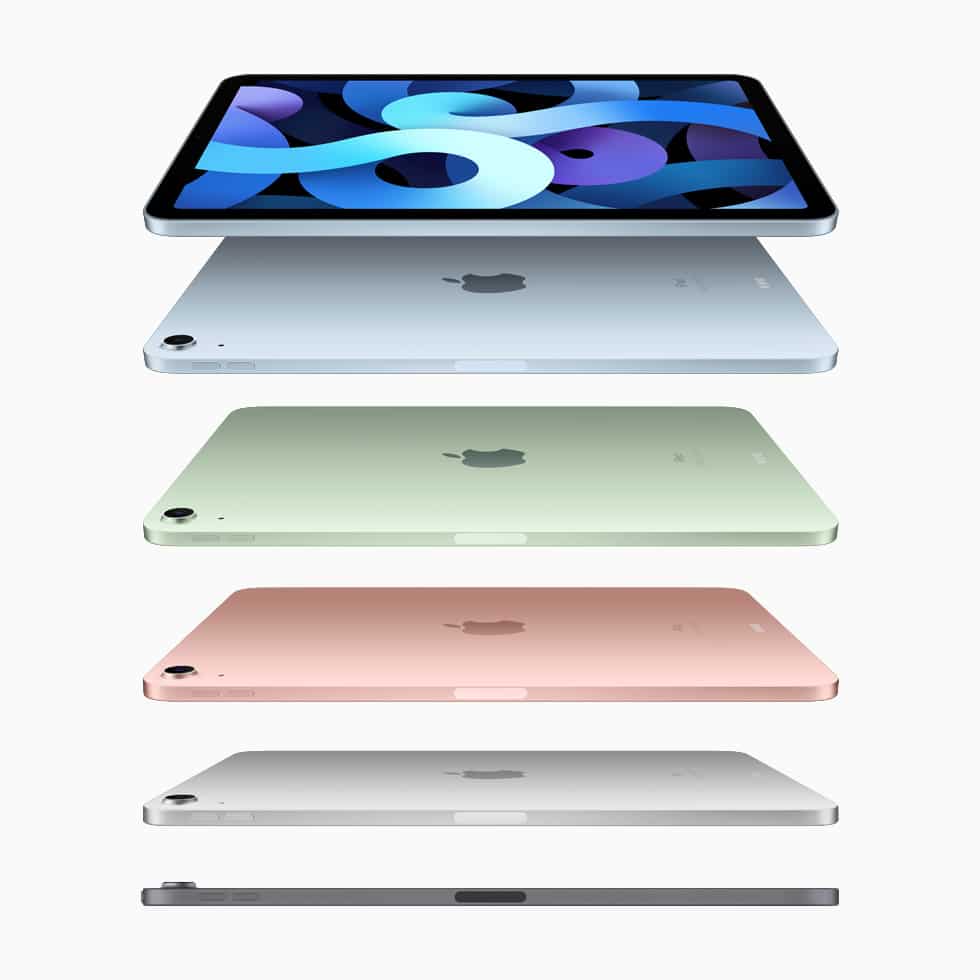 The Apple iPad has now been a part of our lives for 10 years -- can you believe it? The revolutionary tablet changed the world, making it much easier to surf the web and consume media from the comfort of your couch or bed -- you no longer had to boot up your PC for everything. Over time, the iPad became an excellent work machine too, thanks to accessories like keyboard cases and the excellent Apple Pencil. In 2020, the iPad can truly replace a laptop -- for some consumers at least.
Earlier today, Apple announced updates to its two non-Pro tablets -- the iPad and iPad Air. While the 10.2-inch 8th generation standard iPad only gets incremental spec bumps, the 4th gen Air gets an all-new design with a bigger screen.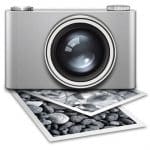 A bug has been discovered in the Image Capture app that's part of macOS. The app is used to import photos and videos from other devices.
The bug kicks in when importing images from an iPhone or iPad, and it can result in a hard drive being filled up with empty data.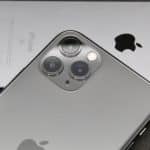 Security firm ZecOps has published research about security vulnerabilities affecting iPhones and iPads. The critical flaws are yet to patched by Apple and are said to be actively used to target high-profile users such as journalists, employees of Fortune 500 companies and VIPs.
What's particularly worrying about the flaws is that they can be exploited by sending a message that appears to be blank. Opened in iOS Mail, the message can be used to run code and spy on activity without the need for any interaction from the victim. There is a suggestion that a nation-state could be involved.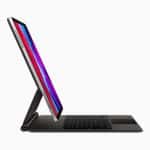 Last month, Apple did something consumers have  long wished for -- it made the iPad a proper laptop. You see, the company announced an all-new iPad Pro and associated Apple Magic Keyboard. With the iPadOS 13.4 operating system, Apple's tablet finally gets proper trackpad support, and wouldn't ya know it, the aforementioned keyboard has an integrated trackpad. So, yeah, the iPad now functions as an actual laptop.
There was one problem, sadly, that was very much not like Apple. For whatever reason, the company began selling the new iPad Pro before the Magic Keyboard with trackpad was ready. And so, consumers have not been able to properly trial this new laptop experience, instead relying on Bluetooth mice and trackpads to try it out. Well, I am happy to say, beginning today you can finally buy the Apple Magic Keyboard!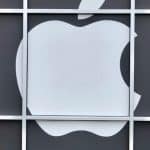 If you've been having trouble using your iPhone or iPad as a hotspot for other devices, you are not alone. Many people have experienced problems using the Personal Hotspot feature, either failing to connect at all, or suffering frequent disconnections.
Although Apple is yet to publicly acknowledge that there are issues, leaked internal documents show that the company is aware of the problem and has warned Authorized Service Providers that there may be an influx of queries from customers.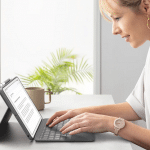 Earlier today, Apple shocked the world with its newest iPad Pro. While that tablet is very nice, it was an accessory for it that caused true excitement. You see, the all new Magic Keyboard has an integrated trackpad, meaning the iPad can do double duty as a tablet and a laptop. It's like a Microsoft Surface, only much better. Unfortunately, both the new iPad Pro and Magic Keyboard are quite expensive, making the combo nothing more than a dream for many consumers.
Thankfully, this trackpad support is not limited to any specific iPad, meaning it can work with a non-Pro model too. In fact, any iPad that gets the upgrade to iPadOS 13.4 will also get the compatibility. If you are someone like me that owns a meager 7th generation iPad (which will get iPadOS 13.4), I have some really great news -- Logitech has announced a keyboard case with trackpad that works with the lower-end Apple tablet. Called "Combo Touch Case," it isn't just compatible with the the 7th-gen iPad -- there is also a model for the older iPad Pro 10.5 and the 3rd-gen iPad Air. The keyboard is detachable too, offering a more comfortable experience when using the iPad as a tablet. There is even a holder for the first-generation iPad Pencil. Best of all, it will protect against drops and bumps.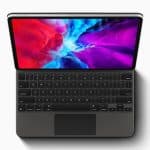 Today, Apple announced the death of the Mac. Well, sort of. Actually, the company released an all-new iPad Pro and Magic Keyboard with a trackpad. In other words, the iPad is finally an official laptop. No longer must you touch the screen when using a keyboard -- you now have an official trackpad that can manipulate the interface with an on-screen pointer.  Yes, iPad has finally reached its apex, becoming the thing consumers have been clamoring for. Let's be honest, most home consumers would be better served by an iPad Pro and this new keyboard than they would with a Mac.
Keyboard and trackpad aside, this looks to be the best iPad ever. Apple promises that the A12Z Bionic chip is so powerful, that the new iPad pro is actually faster than most Windows laptops! The  Liquid Retina display can achieve an insane 120 Hz refresh -- adjustable to conserve battery. It even gains an ultra-wide camera and five studio-grade microphones, making the iPad pro an even better tool for photographers and other creators. Most exciting, however, is the new LiDAR Scanner.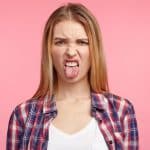 Want to know a secret? I have never cleaned my iPhone or iPad. Gross, right? Even more nauseating, I often use them both while sitting on the toilet! Hey, don't blame me for this behavior -- Apple caused it. For the longest time (years), the company never suggested using disinfectant wipes on its products. At the Apple store, I had countless "geniuses" tell me that alcohol would ruin the displays. And so, I just lived with the germs.
With the Coronavirus (COVID-19) dominating the news, however, people are starting to take stock in their hygiene practices. Suddenly, as we all wash our hands more frequently and douse ourselves in Purell, germ-ridden devices become a much more important topic. Thankfully, starting today, Apple has finally given us the green light to use disinfectant wipes to clean the Coronavirus (COVID-19) off the iPhone, iPad, and Mac computers.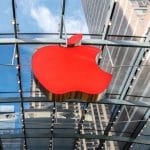 Push notifications could be about to become rather more irritating for iPhone and iPad users. Apple has updated its App Store Review Guidelines, giving developers permission to use push notifications for advertising purposes.
There is something of a silver lining to this dark cloud, however. App-makers are not being given carte blanche to bombard people with an endless stream of ads; Apple says ads are only permitted when "customers have explicitly opted in to receive them". Nonetheless, it marks a major policy change for Apple.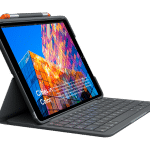 Apple's iPads are all wonderful devices. Whether you buy an iPad, iPad mini, iPad Air, or iPad Pro, you are guaranteed a top-notch tablet experience. Believe it or not, they can even serve as decent makeshift laptops too -- when you add a keyboard case. This is particularly true nowadays as Apple has forked iOS into iPadOS for its tablets. The operating system is now better focused for both the tablet and laptop experiences. iPadOS 13 even added rudimentary mouse support, but it really isn't a fully matured option -- yet.
If you need a keyboard case for your iPad, you can always go with Apple's own option, but in-the-know consumers will likely turn to another company -- Logitech. Yes, that company's keyboard case offerings, including the Slim Folio, have historically been very well received. Today, Logitech launches that popular product for the 3rd generation of iPad Air.