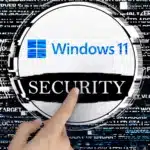 With the release of the latest Canary build of Windows 11, Microsoft has introduced welcome new security options. The first gives administrators the option of requiring encryption of all outbound SMB client connections.
The second is the arrival of support for Discovery of Network-designated Resolvers (DNR) which allows for the automatic discovery of encrypted DNA servers. Eliminating the need for manual configuration is an ease-of-use move that makes adoption more likely.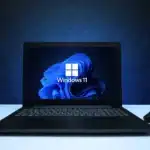 Microsoft is preparing to launch the final significant update to Windows 11 before the release of Windows 12. We already know a fair amount about the upcoming Windows 11 23H2, but the release date has not really pinned down to anything more specific than Q4 of 2023.
But ISO images for Windows 11 23H2 have now been spotted online, strongly suggesting that testing is now over and Microsoft is ready to unleash this hugely important update to Windows 11 users.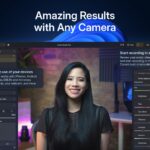 Five-hundred-and-sixty-five in a series. Welcome to this week's overview of the best apps, games and extensions released for Windows 10 and 11 on the Microsoft Store and elsewhere in the past seven days.
Microsoft plans to move several native apps to a new System Components hub in Windows 11. The apps include Get Help, Microsoft Store and Windows Security. A new Systems label will be shown in the Start Menu as well and, somewhat surprisingly, for more apps.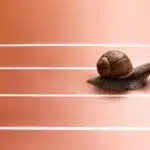 A new report goes some way to showing that the BitLocker security feature of Windows 11 could be massively reducing the performance of SSDs.
An investigation found that the data encryption tool, which is enabled by default in Windows 11 Pro, can slow solid state drives by as much as 45 percent. While it would be reasonable to expect a bit of a performance drop overall as the software works away encrypting and decrypting files, few people would expect the hit to be quite so significant.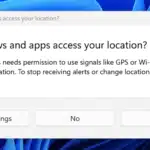 Windows 11 Insiders in the Dev Channel today get a new build with multi-monitor support for Copilot AI. For those testers who prefer to live on the bleeding edge, there's also a new Canary Channel build with numerous new features.
Additions in Windows 11 Canary Build 25977 include improved support for hearing aids equipped with Bluetooth Low Energy (LE)  Audio, new controls to manage which apps have access to the list of local Wi-Fi networks, and additional access control options for clients in SMB over QUIC.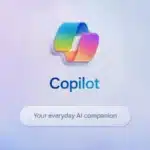 Development continues apace on Windows 11, and today Windows Insiders in the Dev Channel get a new flight which introduces improvements to Copilot, Microsoft's AI component.
With Build 23570, Copilot can now be used across multiple monitors and Microsoft has made this addition very easy to configure and use.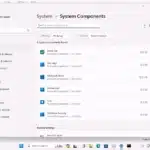 It is a number of weeks since we first learned about Windows 11's new System Components section in Windows 11. Initially discovered hidden in a Canary build of the operating system, Microsoft is now readying the new hub for a wider launch.
When it is made available to everyone, the new System Component hub will make various aspects of system management easier. It serves as a handy portal through which it is possible to change default apps, and take control of built-in apps and components without the need to hunt around in numerous places.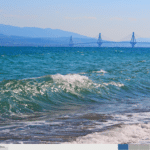 With the release of Slackel 7.7 "Openbox," stepping into the Linux world from Windows 11 has become a lot simpler. This new version is packed with features that will surely catch the eye of those used to Microsoft's operating system. In fact, this Linux distribution should make you forget about the upcoming Windows 12 too!
At the core of Slackel 7.7 is the Linux Kernel 6.1.57, with the latest updates from the well-regarded Slackware "Current" tree. This solid foundation promises a stable and secure setting for all your computer tasks. Available in both 64-bit and 32-bit versions, it caters to both modern and older hardware setups alike.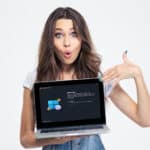 Although Microsoft is actively updating Windows 11, fixing problems and adding new features to its latest operating system -- most notably with the introduction of AI in the form of Copilot -- there are still lots of problems evident in the OS.
These issues and design inconsistencies ruin Windows 11 for many users, but thankfully Rectify11 is here to solve those, and the software has just been updated to version 3.0.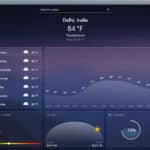 Five-hundred-and-sixty-four in a series. Welcome to this week's overview of the best apps, games and extensions released for Windows 10 and 11 on the Microsoft Store and elsewhere in the past seven days.
Windows 11 version 21H2, also known as the initial release version of Windows 11, is no longer supported. Users are encouraged to upgrade to Windows 11 version 22H2 to stay supported.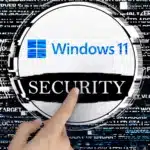 With the release of this month's security updates for Windows, Microsoft has brought to an end support for not only Windows Server 2012, but also Windows 11 21H2.
What this means for users of these versions of the operating system is that there will be no more updates of any sort made available -- and this means both security updates and non-security updates. For anyone who wants or needs to stick with Windows 2012, things could get expensive, but there are free upgrades available to those currently running Windows 11 21H2.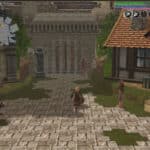 If you want to play Android games on your PC, there are third-party emulators like Bluestacks available to install, or you can make use of the Windows Subsystem for Android on Windows 11.
Surprisingly, though, you can do the reverse and play PC games on your Android device. For this you'll need Winlator. We've covered this Android app before, but it's just been updated to improve compatibility and performance, and fix a number of problems.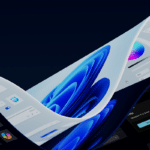 Although it's easy enough to find new wallpaper for Windows, many users prefer to stick with the default images supplied by Microsoft.
The software giant includes a choice of wallpapers with the OS, so if you don't like the default ones, you can pick any of the available variations. Today, Microsoft adds two new images to its collection which you can download right now.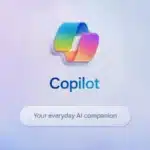 Windows 11 users in many parts of the world are now able to access Windows Copilot -- although, notably, not in the EU (privacy law, natch).
Much has been made of Microsoft's AI-powered assistant, and while it is still early days for the ChatGPT-based tool, Microsoft is already working on significant interface changes. The focus is on making Windows Copilot more customizable rather than forcing a one-size-fits-all design onto everyone.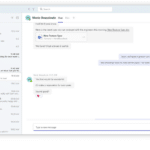 Five-hundred-and-sixty-three in a series. Welcome to this week's overview of the best apps, games and extensions released for Windows 10 and 11 on the Microsoft Store and elsewhere in the past seven days.
Copilot is coming to all Windows 11 users next week. Microsoft has now admitted that Copilot is causing some issues, especially for Narrator users.