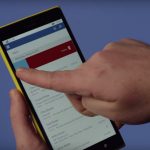 Chatter on Twitter suggests that Google will be present at Microsoft's grand "Windows 10 Devices" event tomorrow, and it would announce Android apps support for Windows 10 Mobile devices. Bolstering the theory is the two company's seemingly improving relationship, the biggest testament of which was up on display when the two recently agreed to drop 20 patent lawsuits they had filed against each other. If it indeed true, what does it mean for Microsoft's mobile operating system? Revival.
It's no secret that Android and iOS are the two dominant mobile operating systems out there -- whether you like it or not. Windows Phone has been playing catch up ever since its inception -- quite literally as Microsoft was late to arrive in the mobile operating system party. Perhaps it didn't get the memo. This race left the company's mobile operating system non-beneficial for mobile developers to make apps for it. And how can you blame them? Windows Phone had less than 5 percent of market share. So a majority of these developers never made apps for Windows Phone.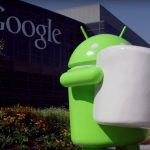 Google has released Android 6.0 Marshmallow, the latest iteration of its mobile operating system. The update will be rolled out over the air for a number of handsets starting from Nexus 6, Nexus 5, Nexus 7 (2013), and Nexus 9, but you can speed up the process by using the factory images.
As you might be familiar, factory images need to be installed on your device manually. In case you don't remember the procedure, here's how you can get the latest flavor of Android on your device.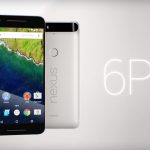 At a media event in San Francisco, Google launches the new Nexus smartphones. Called the Nexus 6P and the Nexus 5X, both handsets come with high-end specifications and several enticing features. While the handsets aren't going to be available in India until later this year, we now know how much money you need if you want to purchase either of the devices.
Google India has -- interestingly -- published the price information of the Huawei-made Nexus 6P, as well as the LG-made Nexus 5X. This is interesting because Google doesn't usually offer this kind of information until it is ready to launch the handset in the country -- at least that was the case with previous Nexus smartphones in India.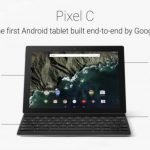 In addition to two new Nexus smartphones: Nexus 5X and Nexus 6P, Google at its media event in San Francisco today refreshes its tablet lineup. The company is calling its new tablet the Pixel C which, unlike the Pixel notebook lineup, doesn't run Chrome OS, but instead it runs the "latest and greatest" version of Android: 6.0 Marshmallow.
Unlike smartphones that continue to sell like hotcakes, tablets shipment figures aren't that pleasing. Everyone from Google to Apple to Samsung is struggling to entice users. Which brings us to the recent modern era where companies aren't trying to sell you a large tablet to just consume media content, and do basic emails. They are selling you a device that can be just as productive as the laptop.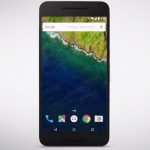 The new Nexus smartphones are here. Google at its media event today in San Francisco announces the Nexus 6P and the Nexus 5X. The Nexus 6P, which has been manufactured by Huawei comes equipped with top-of-the-line hardware modules, while the LG-made Nexus 5X offers major improvements to 2013's Nexus 5.
The real deal is the Nexus 6P, which can truly compete with rivals' flagship smartphones. It looks like the Nexus One, from the design standpoint, and comes with full metal unibody shell. There are four color options to choose from: aluminum, graphite, frost, and gold.

Xiaomi, which has earned a name selling insanely cheap-priced smartphones, smart TVs, a smart band, and a range of other smart products, is indeed making a laptop. Inventec, one of the company's manufacturing partners  has confirmed.
In an interview with Taipei Times, Inventec Corp chairman Richard Lee said that Xiaomi Inc's first notebook computer product not only exists but it is set for shipments in the first half of 2016.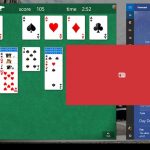 Microsoft has released Windows 10 Insider Preview Build 10547 for testers on the Fast ring. The build comes with a number of new features and tons of improvements to Start, Microsoft Edge, and Tablet Mode, among others. Let's dive into it.
Beginning with Start, the company is now allowing users to add a 4th column of medium-sized tiles to it. Until today, users could only have three medium-sized tiles. This adjustment will also allow users to add two large-sized tiles side-by-side if that's what they want.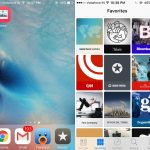 Apple, on Wednesday, released iOS 9, the latest software version of its mobile operating system. The iOS 9 update comes with a number of features including Apple News, a news reader app that works as an RSS feed fetcher. It's an interesting app as it allows immersive visual effects that are not available on any alternative. But if you live outside the US, you might not be able to use the app as it is not available for you yet. But there's a way you can get the app on your iPhone or iPad. Follow the instructions mentioned below.
The trick is very simple. You just have to change your region settings to the United States to make Apple believe you live there. Once done, you should be able to see the News app on your homescreen. Here's the elaborate guide to get the News app on your Apple device.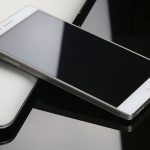 Back in April, we reported that Chinese smartphone manufacturer Elephone planned to launch a handset which would dual-boot Windows 10 Mobile and Android 5.0 Lollipop mobile operating systems. Five months later, that phone has been officially launched. Called the Elephone Vowney, the smartphone is priced at $299.99 and goes on sale from September 30.
As for the specifications, the Elephone Vowney sports a 5.5-inch QHD display (2560 x 1440) with a pixel density of 535ppi. It is powered by an octa-core MediaTek MT6795 processor clocked at 2.2GHz coupled with 3GB of RAM. It comes with 64GB of inbuilt storage with support for a microSD card should you want more.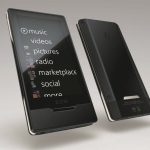 Remember Microsoft Zune? Yeah, the last ounce of it is set for a demise later this year. The company has announced that it will be retiring the Zune music service on November 15.
The company's attempt to take on Apple's iPod music players, will not allow users to stream or download content from Zune after November 15, says Microsoft. Content purchased with DRM might not also have playback support if the license of it could not be renewed, but MP3 files you own should mostly work without an issue.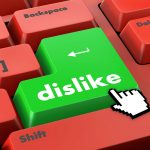 Facebook is ready to deliver one of the highly-requested features that millions of users have repeatedly asked for: a dislike button. The social juggernaut has started to work on it, Mark Zuckerberg told an internal corporate Town Hall, reports multiple publications.
"I think people have asked about the dislike button for many years," Zuckerberg reportedly said. "Today is a special day because today is the day I can say we're working on it and shipping it".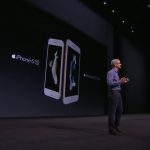 Apple CEO Tim Cook has addressed one of biggest annoyances in the otherwise excellent iPhone. Cook has said that the company is aware that not everybody is a big fan of several stock apps -- more popularly known as junkware, crapware, bloatware -- in the iPhone lineup, and it intends to step back and (almost certainly) give users the ability to remove them.
In a wide-ranging interview with BuzzFeed News, the company's chief executive talked about privacy concerns with the new iPhones, the company's claim of iPad Pro being a desktop replacement, and more importantly, why it doesn't allow users to remove stock apps -- for example, Calculator, Stocks, Tips, Watch -- from their iPhones or iPads.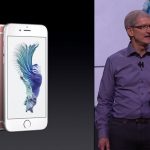 The iPhone 6s and the iPhone 6s Plus have received an overwhelming response from buyers. The Cupertino-based company on Monday said that it is on pace to beat last year's iPhone first-weekend record of selling more than 10 million iPhone models.
"Customer response to iPhone 6s and iPhone 6s Plus has been extremely positive and preorders this weekend were very strong around the world", the company told CNBC in a statement. "We are on pace to beat last year's 10 million unit first-weekend record when the new iPhones go on sale September 25".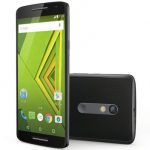 Motorola today launches the Moto X Play in India. The highlights of the handset are its high-end specifications and an equally interesting price point starting at Rs 18,499 ($275) for the 16GB storage variant.
As for other specifications, the Moto X Play sports a 5.5-inch FHD (1920 x 1080) display offering 403ppi pixel density and Corning Gorilla Glass protecting the screen from scratches. It is powered by a Qualcomm Snapdragon 615 octal core processor clocked at 1.7GHz coupled with an Adreno 405 GPU and 2GB of RAM.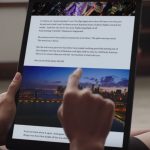 At its media event on September 9, Apple unveiled the iPad Pro, a 12.9-inch tablet. Touted as a productivity device, the company hopes that the iPad Pro will be the future of computing. Need a tablet? Use the iPad Pro. Need a laptop? Plug-in the $169 keyboard accessory and begin typing. The problem, however, is that at its current state, the iPad Pro is an awfully large tablet and iOS mobile operating system, which the device runs, isn't good enough to replace your desktop operating system.
After talking to a number of people -- both tech enthusiasts as well as average Joes -- one thing was pretty clear to me: nobody finds the iPad Pro exciting. A couple of people are actually looking forward to the iPad mini 4, which is the successor to the iPad mini 3, and largely carries the same hardware as the last year's iPad Air 2.
Max's Bio
Based in Amsterdam, Max covers Microsoft, Apple, and Google. Have a tip? Send it to [email protected]