The most popular stories on BetaNews this past week: October 6 -- 12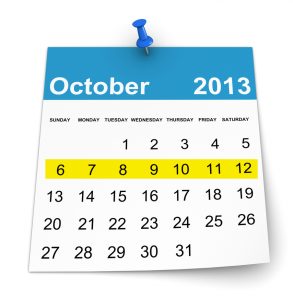 In another busy week, Microsoft continued to promote Internet Explorer 11 by showing off some of the new features that will be available to Windows 8 users. At the same time, the company released a tool that lets Windows 7 users block the update. Microsoft also announced that it would speed up the approval process for apps submitted to the Windows Store, so initial certification can be complete within five days.
Moving away from the desktop, champagne corks were popping as it was revealed that Raspberry Pi has sold 1.75 million units. After the launch of Mavericks, Mihaita was taken with his MacBook Air, and I was quite impressed with the Tesco Hudl -- although it's not going to be replacing my Nexus 7 any time soon.
Security companies AVG and Avira were both left licking their wounds after their websites were hacked and replaced with pro- Palestine messages. These are two companies more used to helping keep computer users secure, while Adblock Plus's aim is to help strip out the ads to make being online a more enjoyable experience. For the first time, the company explained a little about how its whitelisting process works. Staying with the online theme, Amazon launched a new payment scheme "Login and Pay with Amazon".
There was quite a lot happening on the hardware front this week as well. Acer announces the C720 Haswell Chromebook to rival the new Chromebook 11. There are interesting things in store for mobile devices as LG mass-produces flexible displays for the first time, while Samsung launched a curved-screen phone in Korea. T-Mobile decided to slash the costs of travelling abroad with a phone by giving customers free global data and texts. We don't know exactly what it is yet, but Lenovo is teasing us with a new ad campaign that promises a #betterway for tablets.
A new Auzre-based personalized radio service emerged in the form of Omny, but if TV is more your style, celebrate in the fact that HBO has now come to Google Play. While you're busy streaming music and video, give a thought to people in parts of the world where internet access is prohibitively expensive. This is something the Alliance for Affordable Internet wants to rectify. Sticking with the online theme, Microsoft started a push in the UK to promote Bing, suggesting that it is more popular than Google.
Google Maps regains multi-destinations in a move that will please people who were confused by the removal of this feature, and in an on-going saga, the YouTube app was removed from the Windows Phone Store... again. In a side note, happy birthday to Windows Phone, which celebrated its third anniversary this week, while Microsoft updated the Outlook Android app, adding server-side searching, alias support and more.
It's not long since GTA V was released, but the game has already broken seven world records. If your idea of entertainment is listening to music rather than stealing cars, the BBC's launch of Playlister may be of interest. The new service makes it possible to tag music tracks you listen to on a radio stream and then create a printable playlist, complete with track and artist details. If TV's more your kind of thing, Twitter and Comcast's See It service can be used to set program reminders via tweets.
What will the next seven days hold? Only one way to find out… sit back and wait while the week comes right at you!
Photo Credit: vinz89/Shutterstock