The most popular stories on BetaNews this past week -- October 13-19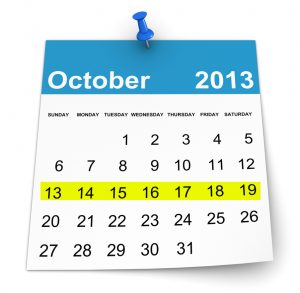 This was another week in which Microsoft managed to steal the show, this time with the public release of Windows 8.1. Here at BetaNews we were fully prepared for the upgrade and showed off what's new. While we're generally impressed with the update, there's still a little room for improvement. Of course the Start menu (or lack thereof) is still a sticking point, but you can get this back. The operating system update was preceded by a raft of updates to Window's built in apps.
Windows 8.1 may be where it's at right now, but there are still plenty of people running Windows XP. Google announced that Chrome users on XP would be supported for a year after the OS is retired.
Anyone in the market for a new portable computer might be considering a Surface 2, or Surface Pro 2 to run Windows 8.1 should be aware that these are two very different beasts as one runs Windows RT, although this may not be immediately obvious to everyone.
This was not the only release from Microsoft this week. Just days after celebrating the third birthday of Windows Phone, Update 3 (formerly GDR 3) was released. There was nothing groundbreaking to be found, but this was already expected, and we installed it as soon as was possible. The freebies from Microsoft didn't end there -- it was also announced that students will be able to get their hands on Office 365 completely free of charge from December.
A final software release saw an update to Visual Studio being made available at a time-limited low price. There's not long to go until the Xbox One is launched, and Major Nelson himself showed off some of the upcoming gaming hardware. In other Microsoft news, BetaNews was issued with a DMCA takedown notice for linking to old software on the Microsoft website.
OS releases were not limited to Microsoft: Ubuntu 13.10 Saucy Salamander was also unleashed onto desktops and mobiles. Microsoft decided to make it easier to access Windows PCs from Android and iOS devices with its mobile Remote Desktop apps.
Not wanting to be left out of the burgeoning phablet market, HTC unveiled the latest addition to the One range: the HTC One Max. This 5.9 inch monster retains the look of the original device and borrows the fingerprint reader idea from the iPhone 5s. Other hardware of note from this week included the Lenovo Miix 2, a tablet which includes full-blown Windows 8.1 for just $299 -- no sign of RT here. Brian was impressed with the LG G2.
The keenly anticipated Nexus 5 was, whoops! accidentally-on-purpose (?) revealed in Google Play only to quickly disappear. Amazon started shipping the 7-inch Kindle Fire HDX some time after it had been announced. Apple noticed that some drives in MacBook Airs were at risk of failure, and issued a recall.
In the online world Twitter decided that DMs should be made available to everyone while music streaming service Rdio branched out into videos with a documentary. Yahoo decided to catch up with other email providers and make HTTPS enabled by default. To tie in with the release of Windows 8.1, a Facebook app was finally released  for Microsoft's desktop OS.
Stay tuned over the next seven days, they're sure to be busy. We might hear something more about the Nexus 5 from Google, and Apple has an event on Tuesday which is likely to include new iPads, new MacBook Pros and availability info for OS X 10.9 Mavericks...
Photo Credit: vinz89/Shutterstock