The most popular stories on BetaNews this past week -- October 27-November 2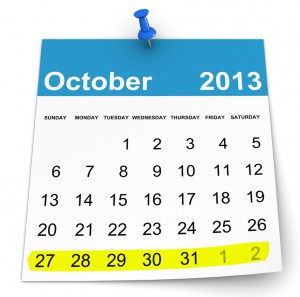 This week Google put an end to all the speculation and finally launched not only the Nexus 5 but also the new version of Android -- KitKat. There were no great surprises as there had been so many leaks prior to launch that we knew pretty much everything there was to know, but it was good have the rumors confirmed. Expect a full review in the very near future. The Nexus 5 comes with KitKat preinstalled, but it will also be available as an upgrade for a number of other handsets. As it this wasn't quite enough for Google, the company also donated 17,000 Nexus 7s to communities affected by Hurricane Sandy.
After the recent announcement, the iPad Air went on sale, and Logitech was ready with a series of cases.
The Nexus 5 wasn't the only handset unveiled this week. Not to be outdone by Samsung's Galaxy Round, LG announced its curved mobile, the G Flex. Can't find a phone you like? Motorola may have the solution for you. Project Ara is the company's latest venture, enabling mobile users to build their own handset with a modular design. Nokia may have impressive-looking sales figures for Lumia handsets, but it does look as though growth is starting to slow down for the handset manufacturer -- Samsung, however, gained a larger share of the market than ever.  Whatever your handset of choice, it looks as though you may be able to start using it on flights.
Microsoft celebrated 10 years of OneNote, while Wayne took a look at some of the issues that have irked him with Windows 8.1. Microsoft also celebrated the fact that Internet Explorer has been found to be better at defeating social engineering attacks. Twitter introduced changes to the way images are displayed prompting fears that it could lead to prominent ads in users' timelines. Sick of that super-lengthy URL for your Google+ profile? Rejoice as custom URLs start to rollout to everyone!
RSS reader Feedly, who benefited from a massive influx of new users when Google Reader shut down, reintroduced its lifetime subscription package. This time, however, the price has increased by more than 300 percent to $299. In other online news, social sharing site Buffer came under attack and was temporarily taken offline. Going the way of Google Reader and numerous other services, iGoogle breathed its last as it was shuttered.
In other security news -- this time, news that could have far wider-reaching consequences -- a firm specializing in AI managed to reliably crack CAPTCHA codes. Following on from last week's security breach at Adobe, it was revealed that the number of accounts affected was much, much higher than first thought -- no less than 38 million users.
PlayStation 3 owners now have a new streaming service available to them in the form of Redbox and Plex users now have Cloud Sync to enjoy allowing for remote access to cloud-synced media files. Need a bit more streaming media? Pandora also found its way onto Android tablets and support was added to Chromecast.
On the hardware front, Brian was highly impressed with 50 Cent's SMS Audio Sync headphones. After its #betterway campaign, Lenovo launched its Yoga Tablet complete with integrated kickstand. Owners of Dell Latitude 6430u ultrabooks started to complain of a rather unpleasant smell emanating from their devices.
On that delightful note, we'll bring this roundup to a close! Here's to another week of exciting releases and announcements.
Photo Credit: vinz89/Shutterstock