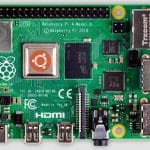 While most Raspberry Pi owners opt for Raspbian as their operating system, the tiny barebones board can run a number of other Linux distros, including Ubuntu.
There was a major problem with the previous Ubuntu images though -- a kernel bug prevented USB ports from working on the 4GB RAM model of the Raspberry Pi 4. A temporary workaround was proposed, but Canonical has finally fixed the flaw, and made updated 32 and 64-bit images of Ubuntu available for the Raspberry Pi 2, 3 and 4, which you can download now.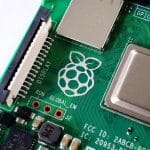 A strange bug has been discovered with the Raspberry Pi 4 which sees Wi-Fi failing when the screen resolution is set to 2560 x 1440.
Numerous users have taken to online forums -- including the official Raspberry Pi support forums – where various workarounds have been discussed. Of course, the simple solution to this problem is to use a lower resolution, but the root causes of it are still under investigation.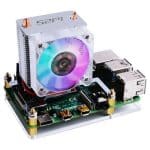 When the Raspberry Pi Foundation announced the Raspberry Pi 4, it described it as a complete desktop computer for (from) just $35. It turns out that claim was a bit of an exaggeration. While the new Pi is the most powerful yet, we've found it struggles to run a lot of the sort of software we'd want to use it with (most 3D games and video editing tools are a no-no).
Not only that, but if the Pi is working too hard, it gets very hot, very quickly, and reduces performance to protect itself because it doesn't have a fan to cool it down.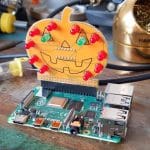 If you need some help getting into the Halloween spirit, and a Pumpkin Spice Latte from Starbucks isn't quite cutting it, perhaps transforming your Raspberry Pi into an illuminated pumpkin will do the trick.
The Pi Hut has created a programmable Halloween board that you plug into your Pi. The Halloween PumpkinPi (see what they did there?) is available in two variations.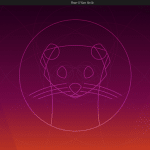 Thank God for Linux. No, seriously, regardless of your beliefs, you should be thankful that we have the Linux kernel to provide us with a free alternative to Windows 10. Lately, Microsoft's operating system has been plagued by buggy updates, causing some Windows users to lose faith in it. Hell, even Dona Sarkar -- the now-former leader of the Windows Insider program -- has been relieved of her duties and transitioned to a new role within the company (read into that what you will).
While these are indeed dark times for Windows, Linux remains that shining beacon of light. When Windows becomes unbearable, you can simply use Chrome OS, Android, Fedora, Manjaro, or some other Linux distribution. Today, following the beta period, one of the best and most popular Linux-based desktop operating systems reaches a major milestone -- you can now download Ubuntu 19.10! Code-named "Eoan Ermine" (yes, I know, it's a terrible name), the distro is better and faster then ever.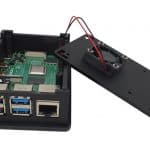 The Raspberry Pi Foundation announced a new version of its uncased credit card sized computer two months ago, claiming it to be powerful enough to be used as a complete desktop system.
While the Raspberry Pi 4 is easily the most capable iteration to date, the truth is you can't really use it in place of a PC. I have the 4GB model, and it struggles massively whenever I try to do anything even slightly taxing. It also gets very hot.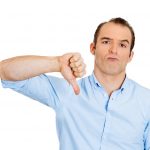 Two months ago, the Raspberry Pi Foundation brought out a brand new version of its hugely popular uncased credit-card sized computer. The Raspberry Pi 4 is described as being a "complete desktop system" for just $35.
While it's a great little computer, it does have one big flaw -- due to a design issue, many chargers aren't compatible with the new board's USB-C port, so they won't work.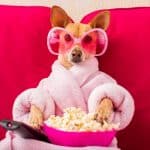 If you are someone that uses LibreELEC to consume media, I have some really good news -- 9.2 ALPHA is here! Yes, the Kodi-focused Linux distribution has a new pre-release version for PC (x86_x64) and ARM-based systems such as the all-new Raspberry Pi 4.
Unfortunately, the Raspberry Pi 4 experience is still deficient, lagging behind other platforms. This is to be expected, as the hardware is so new -- it should be perfected for the final release. With that said, it is usable on Pi 4 with some caveats.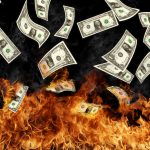 Raspberry Pi computers are pretty damn great. Not only are they small and inexpensive, but they are ideal for tinkering and learning. And yes, they can serve as excellent media boxes thanks to the Linux-based LibreELEC. With the Raspberry Pi 4, however, it is finally powerful enough to serve as a true desktop computer -- prior models were capable, but offered woefully slow desktop experiences.
With all of that said, surely the Raspberry Pi 4 is highly recommended, right? Actually no. Sadly, we must warn you not to buy this seemingly solid piece of hardware. Unfortunately, it has one massive faulty aspect, meaning you should probably pass on it.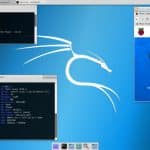 Offensive Security has released Kali Linux for Raspberry Pi 4.
The new build of the security-focused distro comes just two weeks after the launch of the Raspberry Pi 4, the most powerful version of the mini-computer yet. Offensive Security says that the new build takes advantage of everything the Pi 4 has to offer.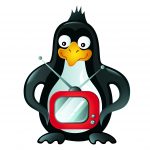 While some folks use Raspberry Pi devices for tinkering, creating, and other geeky projects, many others simply use it for media playback. You see, thanks to the Linux-based LibreELEC operating system, you can easily run the Kodi media center on the tiny computer. Believe it or not, LibreELEC runs very well on Pi computers too -- it is a solid media consumption experience.
Yesterday, the Raspberry Pi 4 was announced with better specs and new ports, such as dual micro-HDMI which are capable of 4K video! You can even opt for up to 4GB of RAM -- quadruple what was previously available. Understandably, Kodi users were drooling over the possibility of running LibreELEC on the Raspberry Pi 4. Well, good news -- there is already an alpha build of the Linux distro for the newest Pi.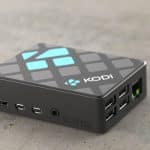 The Raspberry Pi is understandably very popular with Kodi users, as it makes for a great, portable home theater system. There's even a dedicated version of Kodi designed purely for the Pi.
Yesterday, the Raspberry Pi Foundation launched the latest, and easily most powerful version of its barebones computer -- the Raspberry Pi 4. The trouble is, it has a different board layout, making it incompatible with existing cases.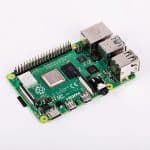 The Raspberry Pi was originally designed to provide an ultra-cheap way to encourage kids to code, but the uncased credit card sized computer has found an appreciative audience well outside of the education system, going on to sell over a million Pis in its first year alone. Each new iteration of the Pi has added something new, including a 64-bit processor, dual-band 802.11ac Wi-Fi, and Power over Ethernet (PoE) via a HAT.
Today, the Raspberry Pi Foundation announces the Raspberry Pi 4, and it's a game changer, offering three times the processing power and four times the multimedia performance of its predecessor, the Raspberry Pi 3+. And that's not all.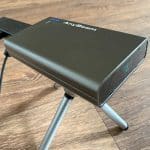 Before large screen televisions and 4K content became a thing, I used to enjoy watching films projected onto a white wall at home. I had a Canon projector hooked up to my PC with surround sound, and it was like having a personal cinema.
Technology has moved on quite some way since then, and you can now buy reasonable quality projectors for a fraction of the price. Case in point is Nebra AnyBeam, a Raspberry Pi powered pocket sized projector.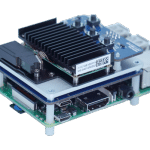 TVs are available to buy in truly huge sizes these days, and with 4K (and upwards) resolution, movies and TV shows really come to life. But there's something even more magical about watching a film projected onto a screen or a wall. With the right setup, it can be like having a cinema in your home.
You don't necessarily need to spend a fortune on a projector though. Nebra Anybeam can turn your Raspberry Pi into a cinema projector that you can slip into your pocket and take anywhere.