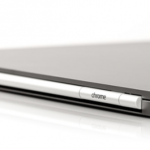 The rumors were true! Google developed a touchscreen Chromebook for release this year. Like today! No one should misunderstand what the computer means competitively. Already, four Microsoft Windows partners produce Chromebooks -- Acer, HP, Lenovo and Samsung. Chromebook Pixel promises to do for the Chrome OS platform what Nexus devices did for Android smartphones and tablets: Establish a reference design for hardware partners and provide developers base system to develop apps for the platform. But it's also a competitive move against PCs running OS X or Windows and Google pushing Chrome OS into the premium notebook market.
Today Google unveiled Chromebook Pixel, following weeks of rumors. The company also extended a vision for Chrome OS. Bottom line: Commitment to the operating system is strong. The search and information giant briefed journalists in different cities. I had to turn down an invite to the San Francisco briefing because of family matters. Do I feel left out! But, hey.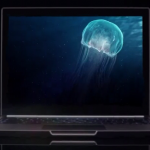 Today's buzz among Chromebook aficionados and wannabes is a leaked video for a model supposedly being developed by Google with high resolution, touchscreen display -- that's 2560 x 1700, baby. The vid went up on YouTube, then mysteriously came down, but went back up virally, adding to the intrigue that maybe, just maybe, the touchy-feely Chromebook is real. In your dreams.
Who doesn't love a good mystery, particularly gadget freaks desperate for something more and bloggers clawing over one another for greater pageviews. Conspiracy is an Internet meme that never grows old. But there's something oh-so wrong with the Chromebook Pixel shown in the video. Doesn't the computer look a whole lot like Apple MacBook Pro? Similarities are striking, which makes me wonder whether Google imitates art or this video isn't for a real product. Perhaps it's just pitch for one.