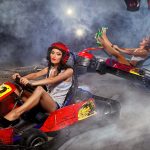 Google is the king of both search and personal assistants. As great as Cortana and Siri are, Google Now is currently superior, offering more functionality. Quite frankly, Google Now is so good at learning about you, that at first, it can seem a bit creepy. Still, Cortana is steadily making progress and Microsoft's personal assistant is becoming more formidable with every passing day.
Today, Microsoft announces that it is supercharging Cortana with better Bing features and integration. The question is, will these new features usurp Google Now?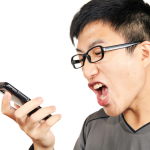 Google voice search is awesome; I use it every day in the car or at home. If I want to know the weather, I just ask and it tells me. It helps me find the phone numbers for my favorite pizzerias and Chinese food restaurants, and when I am lost, I just say "take me home" and it does!
Like I said, it is awesome, but apparently, teens are using it more than adults. According to a new Google study, 55 percent of teens in the USA are using voice search; these young people are often the barometers of the next big thing. The search giant should be elated that this important demographic is embracing voice search; however, the study does not only include Google, but also Apple's Siri and Microsoft's Cortana.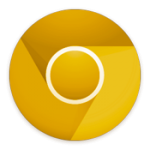 Google has released a brand new version of its experimental Chrome browser with the arrival of Google Chrome Canary 34. The main new highlight in this release is supported for Google Now cards.
Google Now is Google's card-based service that delivers useful information throughout the day -- it's available as part of the Google Search app for Android and iOS, and is now being rolled out on the desktop too.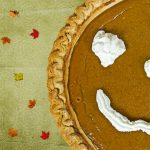 U.S. Thanksgiving Day comes late this year for retailers, but makes more time for Google to count its blessings and to offer gratitude for them. Oh, they are bountiful, and there is still another month of them to come. The year 2013 will be remembered as one of the finest in Google history. The company has so much to be thankful for, I could have trebled the list.
But for succinctness, I whittle down to those things that mean more than others or that otherwise would be overlooked in the typical yearly review. The list goes from that for which Google should be least thankful to most. Gobble. Gobble.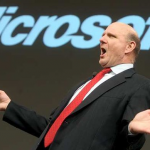 Steve Ballmer's departure from Microsoft will be a series of epitaphs written over the coming months. Many arm-chair pundits and analysts will scrutinize his 13-year tenure as chief executive, and you can expect him to be the scapegoat for all things wrong with Microsoft. Most assuredly, Ballmer could have done many things better, but he also contended with forces out of his control: government oversight for anti-competitive practices conducted under predecessor Bill Gates' leadership; maturing PC software market; and rise of the Internet as the new computing hub, among others.
For all Microsoft's CEO might have done wrong, he was right about something dismissed by many -- and I among them: Google. Ballmer started treating the search and information company as a competitive threat about a decade ago. Google as Microsoft competitor seemed simply nuts in 2003. How could search threaten Windows, particularly when anyone could type a new web address to change providers? Ballmer was obsessed, chasing every Google maneuver, often to a fault. Execution could have been better, but his perception was right.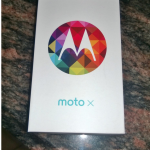 I can't get these words out of my head. I've been repeating them over and over. No, I am not going crazy (I hope), I have been using Motorola's newest flagship Android device, the Moto X -- "OK Google Now". This device focuses heavily on voice interaction -- particularly with those words that have found a home in my brain.
There was a lot of hype and buzz leading up to the big unveiling of this device. The closest comparison from a hype perspective is the original iPhone. My colleague Joe Wilcox recently released a book, titled "This Book is not a Kindle Single (The Rejected Essay)", which makes mention of the Moto X in comparison to the iPhone as seen in the below excerpt.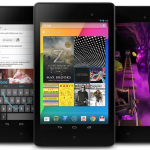 Rest in peace, iPad mini. Google killed you. The question then: Is it murder or manslaughter -- or justified homicide, putting the Apple tablet out of our misery?
Three days using the new Nexus 7, I can't imagine why Apple let Google, and partner ASUS, seize back-to-school buying with the tablet. I don't refer just to the instrument of destruction but the means. The 2013 edition is widely available through major US retailers, including Amazon and Best Buy. By all indications there is inventory to meet demand, not the typical supply shortages, although the 32GB WiFi model is unavailable this weekend from many retailers -- but Google Play is stocked.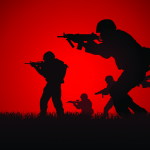 During the 1980s and 90s, Microsoft embarked on what the U.S. Justice Department refers to as an "embrace, extend and extinguish" strategy. Google revises the approach for the new century, but out of necessity. Many of its products or services entered categories where others dominated, such as email, operating systems, productivity suites and web browsers. The company's business is long about co-opting other platforms, everything from desktop search app for Windows to Google Frame for Internet Explorer, and more.
But there's nothing quite like Google's recent invasion of iOS, where many of the apps are even better than Apple's. Today, a new search app brings one of Android's best features, Google Now, to iPad and iPhone. There's irony here, too. On Android, the feature is only available on Jelly Bean, which makes up about 25 percent of the install base. The majority of Apple mobile device users are on iOS 6, and the app supports version 5, too. In short order then, depending on installations, a greater percentage of iPads and iPhones than Androids may have Google Now.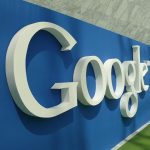 Google may be a company of many personalities -- browser and operating system developer, connected-device manufacturer, fiber-optic Internet servicer, search giant and social network, among many others. But the core business is still about one thing: Advertising, as calendar first quarter results, delivered today after the closing bell, show.
Revenue rose 31 percent to $$13.97 billion, year over year; operating income, excluding Traffic Acquisition Costs, was $3.48 billion, up from $3.39 billion. Net income climbed to 3.35 billion up from $2.89 billion. That's $9.94 earnings per share, including costs associated with discontinued operations.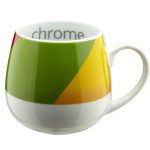 Back in March, which was not so long ago, we learned that the Android feature that is all the rage would likely come to Chrome the browser and operating system. François Beaufort uncovered code that seemed to confirm the coming inclusion of Google Now, as Beaufort seems to uncover everything -- to the point where the search ginat recently threw up its proverbial hands in frustration and finally hired the man.
That day has arrived...in a manner of speaking. The latest build of Chrome Canary, the developer channel version of the browser, has hit the streets and version 28 comes with the initial framework for Now integration.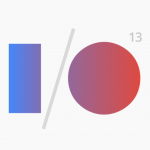 Blink and you missed it. Registration for Google's developer conference opened at 10 a.m. EDT this morning and sold out fast. With so much candy to offer -- Android Key Lime Pie, Chromebook Pixel, Glass and Google Now -- I'm not exactly surprised. Google I/O 2012 was big, and this year's event promises to be even bigger. I got the "Google I/O is sold out" on the registration page around 10:48 a.m.
Google charges $900 for general developer admission and $300 for students or school faculty. The event takes place in San Francisco from May 15-17. Considering the goodies Google gives attendees, some people might sign up just for the hope of free Glass or Pixel (don't hold your breath). Last year, attendees got Galaxy Nexus, Nexus Q and Nexus 7. Oh yeah, Train performed live.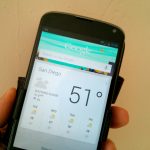 François Beaufort, the developer who recently made headlines by outing Chromebook Pixel, is stirring up things again. He uncovered code that all but assures Google Now will soon come to Chrome and Chrome OS. I can't overstate how enormously game-changing the service will be. Google Now is the purest evolution of sync and the killer app for the contextual cloud computing era.
We are on the cusp of Star Trek computing, where information is available at the command of your voice and the machine is a personal assistant that anticipates you. Google Now delivers a hint of this future on Android devices. Bringing it to PCs puts the search and information giant ahead of everyone because, with the exception of a possible future Microsoft-Facebook partnership, no other company has the resources to provide so much personalized information to so many people in so many places in so many ways.

Almost a year and a half ago, Motorola introduced the skinny Droid Razr smartphone which was followed shortly by its Droid Razr Maxx younger brother, thicker but with a beefed-up battery onboard. Originally the two devices came with Android 2.3 Gingerbread but Google's subsidiary upgraded both to Ice Cream Sandwich in mid-2012.
And, now, Motorola has another surprise in store for Droid Razr and Droid Razr Maxx owners -- Android 4.1.2 is coming. The Verizon-branded handsets will be able to take advantage of a plethora of new features and improvements courtesy of the first Jelly Bean iteration. There are also a number of bug fixes and less branded apps included alongside the coveted software upgrade, which bears the "98.72.16.XT912.Verizon.en.US" moniker.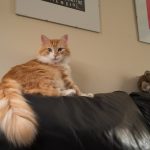 Valentine's Day is all about romance, but whom -- or what -- do you really love? The stereotypical geek fawns over his or her gadgets and spends hours on PC (smartphone or tablet) instead of being with family or friends. Surely that describes you, and me, for that matter.
On this day of Cupid's arrows, I confess where they struck gadgets and other goodies and bound us in everlasting love. Take my wife, please, but leave my tech toys. She'll understand -- ah, right?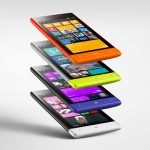 Coming from Android or iOS, Windows Phone 8 is an eye-opening smartphone operating system. It sets the bar pretty high when it comes to looks and performance -- the design is simply beautiful and refreshing, and the software responsive and fluid -- but it never really manages to outshine its main rivals. After living with the HTC Windows Phone 8X for a while, I can't help but notice glaring oversights in an otherwise solid proposition. The package is not complete.
You see, being pretty and going fast does not cut it among the fierce world of Android and iOS. Microsoft needs to take a good look around and take charge by solving the shortcomings of Windows Phone 8. Fact is, it's easy to pick faults with the immature app selection, like many journalists do, but that's more of a chicken and egg problem. What the software giant has to do is build on the current platform by offering better basic functionality, functionality that's necessary for a greater user experience.