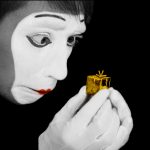 Finnish maker Nokia has released its earnings report for Q4 2013, the first that indicates how the company, and its financial health, will look like without the Devices & Services arm that is set to be part of Microsoft's portfolio. That business is listed under "Discontinued operations".
Another effect of the sale of this business is that Nokia no longer lists the exact volume for the mobile phones and smartphones sold during the quarter. This effectively rules out any precise Lumia Windows Phone performance comparison. However, the company gives bad news as it reveals unit sales are actually lower for its Windows Phones compared to the previous quarter, when it sold 8.8 million of them.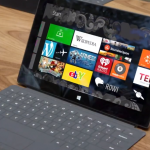 Since the release of the first iPad, consumers have been trying to use tablets as PC replacements. They retrofit them with keyboards trying to make them laptop-like. It's hard to blame them -- after all, the battery life of most tablets is very attractive.
Sadly, most tablets have proven to be companion devices to the PC, rather than a replacement. Luckily, Microsoft released the Surface line of tablets, which melds fun and productivity into a true PC replacement. This is because, well...it sort of is a PC. Today, the 32GB RT variant is being sold for a super-low $299 -- will you buy it?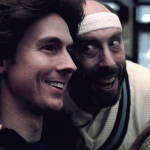 Nokia is one of the latest hardware makers to enter the tablet market, with the Lumia 2520. It's an interesting device, that has a great display, powerful internals, 4G LTE cellular connectivity, decent internal storage, an attractive price and Windows RT 8.1 on board, that you either love or loathe. And you'd think that Nokia would want to lure consumers with these features, to get them to buy its colorful new tablet.
Like Microsoft and its first Windows RT slate, the Surface RT, Nokia went on a different path to promote the Lumia 2520. The Finnish company has released an ad which, from my point of view, does nothing to explain to consumers why they should spend their money on the device. Do not get me wrong, the ad is very interesting but the way it goes about pitching the Lumia 2520 as a good buy is very, very strange.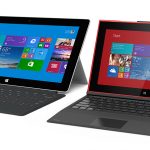 Consumers who are in the market for a Windows RT tablet currently have two main options to choose from -- the Microsoft Surface 2 and Nokia Lumia 2520. The former has the upper hand when it comes to availability, as it is sold in a significantly larger number of markets, while the latter offers extra connectivity options -- namely 4G LTE -- and a wider color palette. But as it turns out the Lumia 2520 also has a better screen, according to a new DisplayMate test.
"With virtually identical functionality and OS software, it is the quality and performance of the displays that really differentiates these Windows Tablets", says DisplayMate CEO Dr. Raymond M. Soneira. "The display on the Nokia Lumia 2520 is impressive while the Microsoft Surface 2 is mediocre and a disappointment".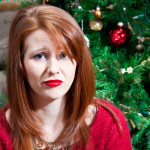 More than half of Black Friday sales were conducted online this Thanksgiving according to figures collected by Consumer Electronics Association (CEA). A 10 percentage point increase means that a massive 55 percent of people who shopped for technology products on Black Friday did so online, and both online and offline, consumer electronic devices accounted for more than a third of sales. Shopping started as early as Thanksgiving Day itself with more than 39 million shoppers hitting the stores. But how many of these purchases represent good value for money?
Some 35 percent of all sales this weekend were taken up by tech devices. Of this number, tablets accounted for 29 percent of purchases, which is hardly surprising when you take into account that the likes of Microsoft are dramatically reducing the price of Surface tablets -- there are a number other outlets that have followed suit with this particular tablet as well as numerous others. In the first two days of the holiday weekend sales, 24 percent of tech sales were taken up by headphones, 21 percent by game hardware, 19 percent by smartphones and 17 percent by laptops.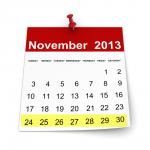 It being the week of Thanksgiving, anyone looking for a bargain will have been eagerly anticipating Black Friday. The big names did not disappoint including Microsoft who had special prices on Surfaces. If you were undecided between buying a Surface or an iPad, Microsoft compared the two devices so you don't have to -- and there are no prizes for guessing which comes out on top! If you give or receive giftcards as presents this year, they can now be used to pay for things through PayPal checkout.
Microsoft's Scroogled campaign may not be in the spirit of the season, but it continues apace. In one advert, the services of Pawn Stars were called upon to take a pop at Google's Chromebook -- Alan was less than impressed. Brian, however was pleased to be the recipient of a surprise, unadvertised mug having placed an order via the Scroogled store, and Joe is a big fan of the campaign. Speaking of Chromebooks, Acer announced an ultra-cheap touchscreen device in the form of the C720P.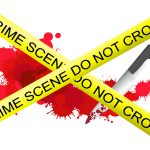 There's been a lot of talk in the press over the past few days that Microsoft is planning to kill off RT, its ARM version of Windows. Speculation about the future of the tablet OS has been rife for ages. Five months ago I declared, "Stick a fork in it, Windows RT is done" and although the OS is still with us -- thanks mostly to its inclusion in Surface and Surface 2 -- its days look to remain numbered.
The cause of this latest round of death knells for RT is something Julie Larson-Green, executive vice-president of Devices and Studios at Microsoft, said at a UBS seminar in Sausalito, California, last week. When asked about RT, and whether there was a future for it, Larson-Green replied: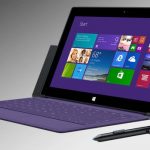 I'm a Surface Pro user; that I won't deny. I also own an iPad -- it's an old iPad 2, but it still does the job. It may not have the fancy 'more pixels than you can see without the aid of a microscope' display of newer models, but it's perfectly functional. However I'd still pick the Surface over Apple's tablet for just about everything. I'll admit I was tempted by the idea of an iPad Air when it was launched, but after thinking it over a little, I decided to stick with the old model and continue to enjoy my Surface Pro.
But the time will come when I am in the market for a new tablet. Having had my attention flagged by the iPad Air, it would seem that it would be a toss-up between the Surface 2 (Pro or regular) and Apple's offering. However much I think about it, I still find myself falling on the side of the Surface. Why? Several reasons: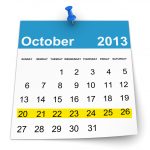 Apple took center stage this week. At a special event the new iPad Air, iPad mini, Mac Pro and a raft of free software were all revealed, and we liveblogged through the whole thing. Not to be outdone by Microsoft, Apple decided to give Mavericks away free of charge along with iWork and iLife. But it was the iPad Air and mini that stole the show, sharing the same innards as the recently announced iPhone 5s, but boasting a redesigned exterior -- at least in the case of the Air.
Of course, no tablet launch would be complete without matching cases. There was also the interestingly designed Mac Pro which looks delightful and is a serious powerhouse, but has a price tag to match. After the big launch of the iPhone 5s, Apple showed off the latest addition to the iPhone range in a TV commercial.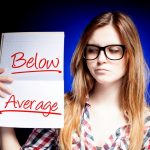 Surface is the tablet market's laughing stock. Microsoft has introduced the two-slate lineup in an attempt to steer consumers away from Apple's iPads and the myriad of Android tablets, by luring them with Windows and its services. In theory, the idea sounded great when the lineup was unveiled in June, last year, showing plenty of promise from the get-go but, as it turns out, most people only want Windows on their desktops and laptops, and not on tablets. The lineup has yet to make great strides in the business segment also.
The moment of truth was in mid-July when Microsoft revealed a $0.9 billion write-off related to Surface RT inventory adjustments. This has clearly shown that the software giant planned to sell a lot more units while the market had other plans, which involved (yes, you guessed it) iPads and Android tablets. Fast-forward a quarter later and Microsoft is now carefully choosing its words, saying that Surface sales have since more than doubled but without announcing an exact number of units that were shifted during the three months ending September 30. But, the $400 million in revenue that the lineup generated still points to a bleak quarter, despite a different picture being portrayed.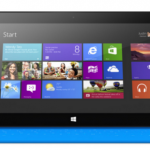 Just about everyone with a desktop, laptop or even a Surface Pro running Windows 8 has been busy updating to Windows 8.1 over the past couple of days.
But things aren't so rosy for anyone with a Surface RT. After a number of users took to Microsoft forums to complain about problems updating their tablet/laptop hybrids to the latest version of Windows, the update was pulled from the Windows Store.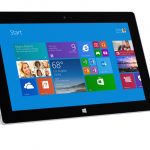 We all know the original Surface RT failed badly, and there are multiple reasons for its lack of success, including overpricing, poor distribution, commercials that revealed nothing about the product, and of course Windows RT -- the operating system that was a total mystery to consumers. No one knew anything about it. It came out of nowhere, hidden in the shadows of Windows 8.
What does RT mean? To anyone? (It's just another in a long line of ambiguous Windows acronyms, joining the likes of XP, NT and CE). It looks like Windows 8, but it isn't. It can't run (most) desktop applications, despite having a desktop, and has other less than obvious limitations too.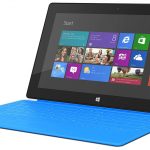 One of the biggest problems I have with all those fancy iPad rollouts in corporate America is that they are merely patching a larger problem instead of solving it. Let's face it, nearly 60 percent of tablet buyers currently are not replacing their primary mobile devices -- they're merely supplementing them. Less than 9 percent truly see themselves replacing their laptops with tablets. If tablets are the future of mobile computing, there is a serious problem with their perception by non-consumption driven buyers.
When one of my customers approached us about helping them migrate an aging, near-crippled fleet of netbooks into modern tablets, I knew there had to be a better way than the "iPad standard". We initially toyed with the idea of getting tablets to use in conjunction with GoToMyPC or LogMeIn, but the recurring costs on such an approach started to balloon. Plus, a workforce that lives and dies by the full Microsoft Office suite would never adjust to a touch-only future.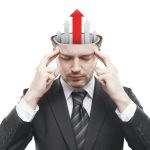 Google is doing it with Android. Apple is doing it with iOS. So why shouldn't Microsoft allow its smartphone operating system to run on tablets? Obviously, the name would have to change, likely from Windows Phone to Windows Tablet. But would such a product be the right thing for Microsoft? One rumor points in the slate direction.
As with any Microsoft consumer operating system there is no easy answer. The best parts, that together would make the best OS, are scattered across a couple of products. And, Microsoft already has Windows RT which, even though it is not selling as well as the company had hoped it would (hence the $0.9 billion write-off for Surface RT), is quite competent in today's mobile landscape from a feature standpoint. Once we move past the silly one-sided preferences, it really makes little sense at first glance for Microsoft to drop its current tablet OS in favor of its smartphone OS. Windows RT is, dare I say, better. Yes, I have my flame suit on. But does that mean Windows Phone could not offer any value as a tablet OS?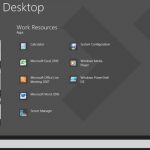 In his "5 reasons Surface tablets blow away iPads for a mobile business workforce" piece, my colleague Derrick Wlodarz explained why Remote Desktop on Windows RT (and, by implication, Windows 8) is better compared to third-party clients on Android and iOS. Derrick says that the former offers a richer feature set, a smoother experience, improved stability, less compatibility issues and comes with no initial cost (because it is free, as a built-in feature). As you can tell, the lack of official Remote Desktop apps on Android and iOS tips the scale in Microsoft's favor.
That is about to change, as Microsoft has announced that it will release Remote Desktop apps on "a variety of devices and platforms", which include Windows, Windows RT, OS X, Android and iOS. The software giant says the offerings will be introduced with Windows Server 2012 R2, which launches later this month, on October 18, alongside Windows 8.1.