The most popular How To guides of 2016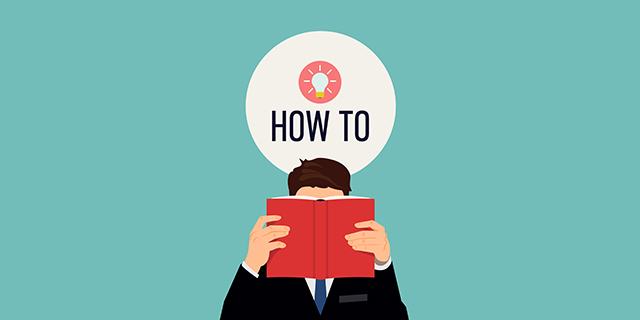 In addition to news and reviews, we also regularly publish 'How to' guides here on BetaNews.
These are often very popular and cover a range of topics, software, and services. Taking a look back, as is the tradition at this time of year, I thought it would be good to revisit the most popular guides published in the past 12 months.
Windows 10
How to change Windows 10's taskbar color, but leave the Start menu and Action Center untouched
DON'T MISS: How to reliably disable Windows 10 updates
How to save Spotlight lock screen images to use as wallpaper in Windows 10
How to keep track of your Windows 10 update history
How to enable Windows 10's Block at First Sight protection in Windows Defender
How to block Windows 10 popups for Microsoft Edge and Bing Rewards
DON'T MISS: How to rename Cortana in Windows 10 (you can call her 'Siri' if you like!)
How to significantly improve Windows 10's wallpaper quality
How to fix a broken Windows 10 Start menu
How to restore the Control Panel shortcut in Windows 10's Win+X menu
How to uninstall Windows 10's built-in apps
How to enable the dark theme in Microsoft Edge
DON'T MISS: How to install Windows Media Center on Windows 10 Anniversary Update
Has Windows 10 Anniversary Update slowed your internet speed? Here's how to fix it
How to hide the Windows Defender icon in Windows 10 Anniversary Update
How to enable the dark theme in Windows 10 Anniversary Update
How to download Windows 10 Anniversary Update and create your own installation USB flash drive or DVD
How to create a bootable Windows 10 Anniversary Update USB drive
How to print to PDF directly in Windows 10 -- no software required
How to fully disable Windows 10 live tiles
How to enable paths longer than 260 characters in Windows 10
Windows 10's new Limited Periodic Scanning mode will keep your PC extra safe from malware -- here's how to use it
How to hide your name and email address on the Windows 10 lock screen
How to run GUI Linux apps from Bash in Windows 10
How to fix Microsoft Edge's worst problems
DON'T MISS: How to activate Windows Defender Offline in Windows 10
How to stop Microsoft using your Windows 10 lock screen to show ads
Older Windows
DON'T MISS: How to speed up Windows 7 update checks
Still using Windows XP? Here's how to update it and gain all the features it's missing
Apple
Plagued by Apple Calendar spam? Here's how to stop it
How to re-enable the startup chime on a late-2016 MacBook Pro
How to reset NVRAM on late-2016 MacBook Pro models
DON'T MISS: How to create a bootable macOS Sierra USB drive
How to automatically mount a network drive on Mac OS X
How to zoom into infinity in any photo in iOS
Google
DON'T MISS: How to change your Google Play store account country
How to remove unused Android phones and tablets from your Google Play account
How to find all of Google's hidden games
How to increase Chromebook volume
DON'T MISS: How to delete all of the illicit recordings Google has gathered from you over the past year
Facebook
How to stop Facebook eating through your mobile data allowance
DON'T MISS: You can now play classic arcade games in Facebook Messenger -- Here's how
How to restart your graphics driver instantly with a key combination
How to turn off Facebook live video notifications
DON'T MISS: How to send secret messages in Facebook
How to find and play Facebook's secret soccer game
How to play Facebook's secret basketball game
Here's how to unlock (and play) Facebook Messenger's secret game
DON'T MISS: How to access Facebook's secret inbox and view messages you never knew you'd received
Raspberry Pi
DON'T MISS: How to fix the Dirty COW vulnerability on Raspberry Pi
Fedora 25 Beta Linux distro now available for Raspberry Pi -- here's how to install it
How to find and buy the ever-elusive $5 Raspberry Pi Zero
Miscellaneous
How to get your Twitter account blue tick verified
How to remove location data from your photos
How to enable two-factor authentication on your Amazon account
How to: Install Google Chrome web browser on Ubuntu Linux (and uninstall Firefox)
Office 2013 can now block macros to prevent infection -- here's how to enable it
Photo credit: Mascha Tace / Shutterstock